Butternut Squash and Sage Vegan Macaroni
The flavours of butternut squash and sage are a flavour match made in heaven in this vegan macaroni- and they made a silky smooth sauce when roasted and blended. Pour over some macaroni, scatter over some breadcrumbs until bubbling and crisp on the top for a deliciously comforting, hearty dinner. This is a seriously addictive dish of food. You have been warned! 

Butternut Squash and Sage Vegan Macaroni
Serves: 2 (generously!)
Ingredients
3 tbsp olive oil
1 medium butternut squash, peeled and chopped into chunks
1 onion, chopped finely
2 tsp dried sage
600ml vegetable stock
300g dried macaroni
Pinch of black pepper
1 slice of day old crusty bread, grated finely into breadcrumbs
Method
Preheat the oven to 200C/ Gas Mark 6
Arrange the butternut squash and onion on a baking tray and drizzle with olive oil. Roast in the oven for 30 minutes. The butternut squash should be soft and the onion tender
Remove the butternut squash and onion from the oven and spoon into a high powered blender. Sprinkle in the sage and add the stock. Blend on high until smooth.
Scatter the pasta into an oven-proof dish. Pour over the butternut squash sauce evenly and bake in the oven for 20 minutes. Add a top layer of breadcrumbs and return to the oven and cook for an extra 10 minutes until the edges are bubbling and the topping is slightly browned and crisp. Serve immediately.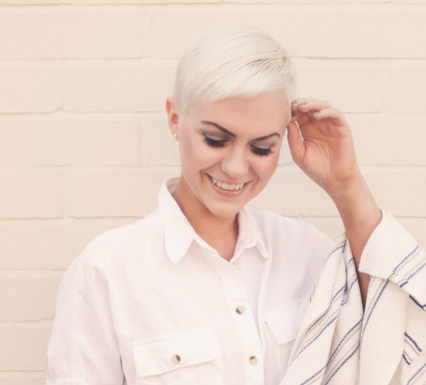 About the author: Katy Beskow is a cook, food writer and cookery tutor with a passion for good food. You'll find her creating new recipes, demonstrating at food festivals, writing for magazines and teaching modern vegan cooking- so if you need her, she'll be in the kitchen! Food is her number one love and she hopes to change the general perception of vegan food, by showcasing what is possible with seasonal and fresh foods. Katy now live in Yorkshire and cooks in her tiny, yet fully functional kitchen!
Tags:
Dairy-Free
,
Dairy-Free Diet
,
Dairy-Free Recipes
,
Vegan
,
Vegan Diet
,
Vegan Recipes