California prune & almond bread
This lovely dairy-free loaf, which is studded with California prunes and almonds is a real treat that works well with both sweet and savoury toppings.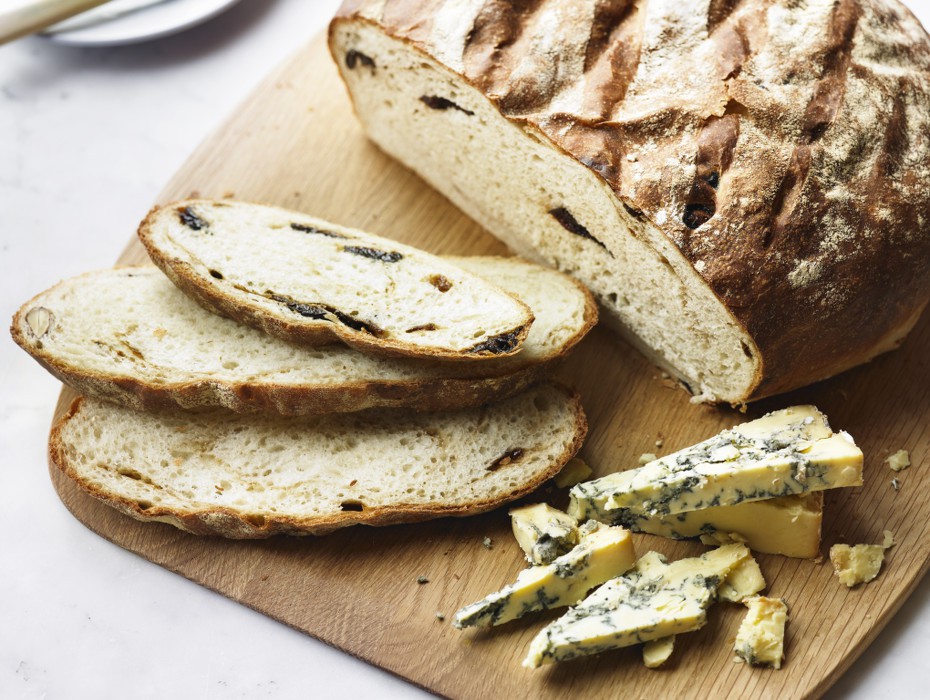 California prune & almond bread
Serves: 6 | Prep time: 3:05 
SF DF EF V MF
Ingredients
700g strong white bread flour
10g dried yeast
1 tsp salt
20ml olive oil
430ml tepid water
80 California prunes
25g sliced almonds
Method
Put the flour, salt, yeast and olive oil into a large bowl and mix together.
Add the water and mix with one hand to form a wet dough.
On a lightly floured surface knead the dough, folding over and stretching again and again until its smooth and elastic.
Form into a ball shape and put in a large clean bowl, cover with clingfilm for the first prove. This should take 45 minutes to 1 hour, until the dough has at least doubled in size.
With floured hands take the dough out of the bowl and on a floured surface knock the air out of it by kneading. At this stage add the California Prunes and almonds, making sure they are evenly distributed throughout the dough.
Line a large baking tray with greaseproof paper or silicone, form the dough into whatever shape you like (round or bloomer) and place it in the middle of the tray.
Very lightly brush the top of the loaf with water then dust with flour, then make slits diagonally on the top (a couple of mm thick only).
Place 4 similar height glasses around the edges of the tray to use as supports and cover the loaf with clingfilm (make sure the glasses are tall enough to stop the dough touching the clingfilm) and leave the loaf for the second prove. This should take a further 1/2 hour to 3/4 hour depending on room temperature.
While the loaf is proving pre-heat oven to 230°C.
When the loaf has doubled in size again place the tray in the pre-heated oven and bake for 30-35 minutes.
The bread is ready when it has formed a golden brown crust. It should sound hollow when you knock on the bottom.
Transfer to a wire rack to cool for 15 minutes.
Click here to see more recipes from California Prunes.
Tags:
Dairy-Free Diet
,
Dairy-Free Lunch
,
Dairy-Free Recipes
,
Gluten-Free Bread