Now you can have you cake and eat it too – without the guilt with this healthy raspberry and cauliflower cheesecake!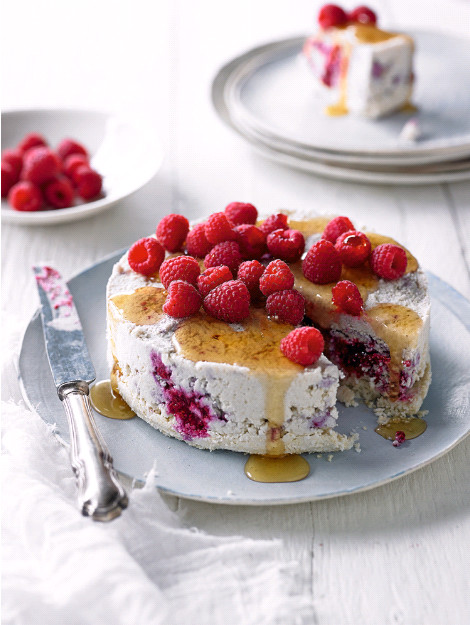 When it comes to trendy vegetables, cauliflower is the new black. The nutrient-rich veggie is as versatile as it is delicious, being used to make cauliflower pizza, mash or rice.
But Supercharged Food author Lee Holmes, 48, has taken it to the next level – making a cauliflower and raspberry cheesecake.
'I came up with it in my kitchen over a year ago,' Ms Holmes told Daily Mail Australia.
'I was looking for a way to make my cheesecake more plump and with more filling and I stumbled across cauliflower and thought well it has a fairly neutral taste and picks up the other flavours around it and I tried it and it came out really well.
'It's also a lot lower in calories because you are not using cream cheese or sour cream or sugar.
'You are probably saving yourself 300 calories per slice.'
While is might seem an unusual combination, the smooth and creamy cauliflower pairs perfectly with raspberries.
The sugar-free recipe uses stevia and rice malt syrup for sweetness, and alcohol-free vanilla extract for extra flavour.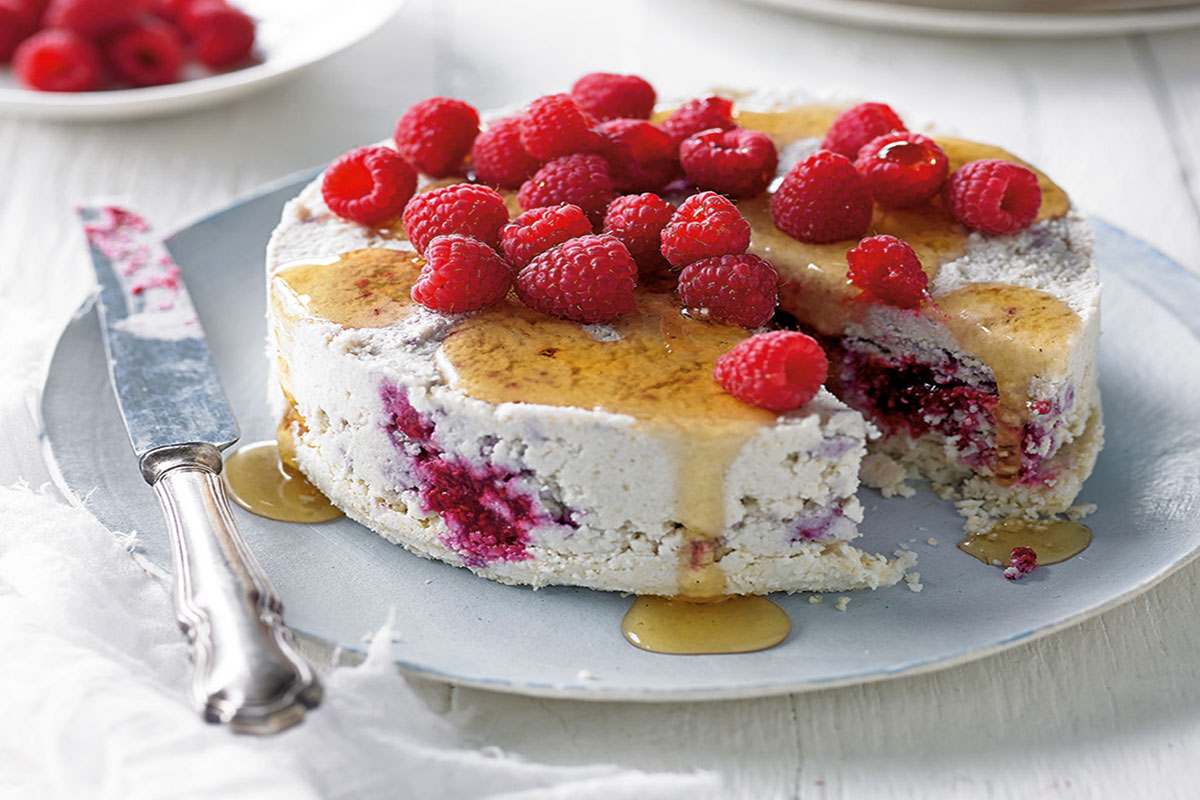 Healthy Raspberry & Cauliflower Cheesecake
Ingredients
Base:
120g (3/4 cup) raw, unsalted cashews
65g (1 cup) additive-free shredded coconut
1/4 teaspoon stevia powder
60ml (1/4 cup) freshly squeezed lemon juice
1 tablespoon melted coconut butter
Filling:
310g (2 cups) raw, unsalted cashews
1/2cup coconut butter
300g cooked cauliflower (about 1 small)
125g (1 cup) frozen raspberries
1 teaspoon alcohol-free vanilla extract
1 tablespoon freshly squeezed lemon juice
1 tablespoon of rice malt syrup, or 1/4 teaspoon stevia powder
80ml (1/3 cup) additive-free coconut milk
60g (1/2 cup) fresh raspberries, for decorating

 
Method
Place the cashews in a bowl, cover with filtered water and soak for two hours. Drain.
To make the base, place the cashews and shredded coconut in a food processor and blend until finely chopped. Transfer to a large bowl and stir in the remaining ingredients.
Turn out onto a clean work surface and roll out into a dough. Press the dough evenly into a 16cm (6 1/4 inch) cake tin and place in the freezer for 30 minutes.
To make the filling, combine all the ingredients, except the fresh berries, in a food processor and blend until smooth.
Remove the base from the freezer and pour in the filling, using a spatula to smooth it over. Return to the freezer for 30 minutes, or the fridge for one hour, until set.
Top with fresh berries and serve.
This will keep for up to one week in the fridge, and two weeks in the freezer.
This article first appeared on the Daily Mail.