Double chocolate hazelnut cream cups
They double chocolate hazelnut cream nests are unbelievably delicious, whilst still being raw, dairy-free, gluten-free, grain-free and refined sugar-free so they won't take your blood sugar on a mile long high either. Packed with good fats, fibre, antioxidants, vitamins and nutrients, these treats really are pretty special. Who knew that a sweet treat could have so many health benefits?!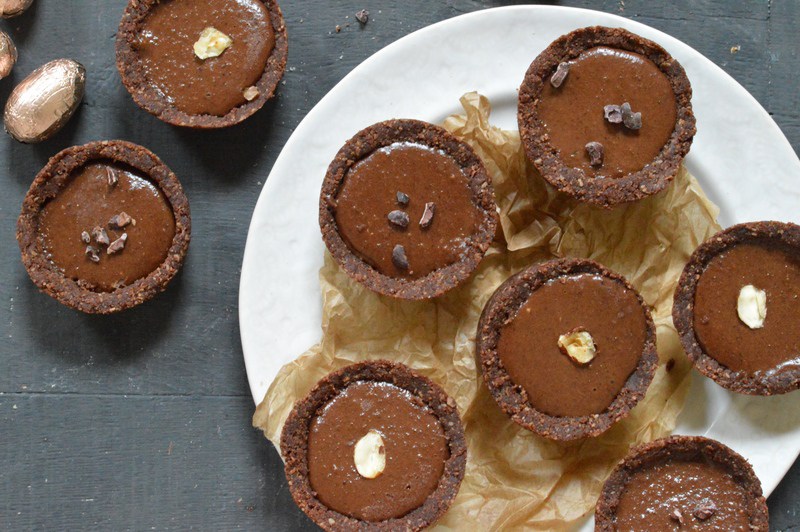 Double chocolate hazelnut cream cups
By Emma Porter  (www.paleowithmrsp.com)
GF SF DF EF V MF
Makes 10 | Prep 40 mins |  Cook none (2 hours in the fridge to set) | Calories 278 (per serving)
Ingredients
Cup:
125g Hazelnuts
2 TBSP Cacao
4 Medjool Dates (pitted and soaked for 10 mins in boiling water)
100g Desiccated Coconut
1 TBSP Water
1 Pinch Sea Salt
Choco Hazelnut Cream:
75g Hazelnuts, soaked (for preferably 1 hr before hand)
1TBSP Cashew Nut Butter (or any other nut butter of choice)
100g Raw Chocolate ( or 80% or higher normal chocolate )
1 TBSP Coconut Oil
2 TBSP Nut Milk (any milk of choice)
2 Medjool Dates (pitted and soaked) OR 1 TBSP Raw Honey
Method
In to a food processor place 125g Hazelnuts and blend until they are finely ground and starting to bind together (about 4-5 mins)
Add in cacao, coconut and salt and continue to blend
Now add in medjool dates and blend until the mixture starts to form a dough (If it is not binding enough to form balls in your hand then add 1 TBSP water at a time until the mixture can be pressed easily together)
Carefully press in to cupcake sized moulds / silicone moulds to make cup / nest shapes
Place in the freezer for about 1.5 hrs to set and solidify
To make the cream: In a glass bowl over a pan of boiling water, melt chocolate and coconut oil together
In to your food processor place hazelnuts, cashew nut butter, nut milk and medjool dates OR honey and blend on high-speed until smooth
Add in raw chocolate and coconut oil mixture and continue to blend until smooth and creamy
Take chocolate nests out of freezer and pour mixture in to each one
Place back in freezer for at least 2 hrs until set
When ready to serve remove from freezer to thaw out for 20 minutes before eating
Store in a container in the fridge for up to 2 weeks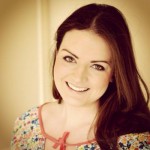 About the author: Emma is the writer of Paleo With Mrs P, a website dedicated to creating simple, healthy, nutritious recipes which are free from dairy, gluten, grains and refined sugar. Diagnosed with diabetes just before her eighteenth birthday, Emma later fell in love with the Paleo diet and how it calmed her symptoms, as well as making her feel happy and healthy.
You can find her on Facebook, and Twitter.
Comments
Tags:
Chocolate
,
Dairy-Free
,
Dairy-Free Dessert
,
Dairy-Free Recipes
,
Gluten-Free
,
Gluten-Free Dessert
,
Gluten-Free Recipes
,
Paleo Dessert
,
Sugar-Free Dessert
,
Sugar-Free Recipes
,
Vegan and Gluten Free
,
Vegan Dessert