Raspberry & vanilla dairy-free crème brûlée
Sweet, creamy vanilla crème brûlée with a lovely tart raspberry layer make for one very special pud!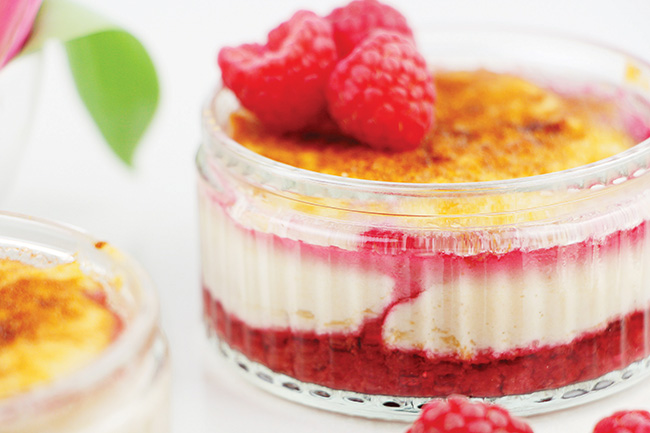 Raspberry & vanilla dairy-free crème brûlée
By Aoife Howard (www.thegoodfoodgoddess.com)
GF DF EF V (option) MF
Serves 4 | Prep 15 mins | Cook 2-3 mins | Calories 395 (per serving)
Ingredients
Raspberry layer:
125g (4½oz) raspberries, fresh or frozen
1 Tbsp maple syrup or raw honey
½ tsp chia seeds
Crème brûlée layer:
125g (4½oz) cashews soaked for 3-4 hours
3 Tbsp melted coconut oil
3 Tbsp maple syrup or raw honey
5 Tbsp unsweetened almond milk
1 tsp vanilla
To serve:
Method
First, prepare the raspberry layer by placing the berries and sweetener of choice in the blender, then blending until smooth.
Stir in the chia seeds and set aside.
To make the crème brûlée layer, drain the cashews and place in the blender along with the sweetener, coconut oil, vanilla and milk.
Blend for 4-5 minutes or until smooth.
Divide the raspberry mixture between four ramekins.
Spoon the cashew crème mixture over the berry layer.
To serve, sprinkle ½-1 tsp coconut sugar over each ramekin.
Place under the grill on high for 2-3 minutes or until the sugar layer bubbles and is golden.
About the author: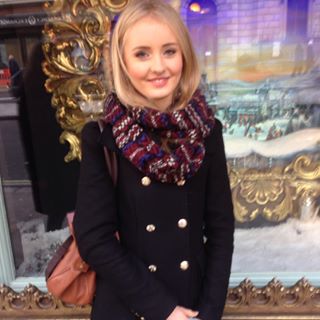 Aoife is a 20 year old medical student advocating the health benefits of eating more plants and less sugar. After overhauling her diet Aoife created her blog, The Goodfood Goddess, to share her newfound passion for healthy eating with the world. All the recipes are free from many common allergies such as dairy, gluten and wheat as well as refined sugar because she wants to create recipes that everyone could use!
Tags:
Dairy-Free Dessert
,
Dairy-Free Recipes
,
Gluten-Free
,
Gluten-Free Dessert
,
Gluten-Free Recipes
,
Vegan and Gluten Free
,
Vegan Dessert
,
Vegan Recipes