Chia-mel Tarts
This caramel-icious recipe is totally free of dairy & eggs, and is sure to be a delight for your tastebuds.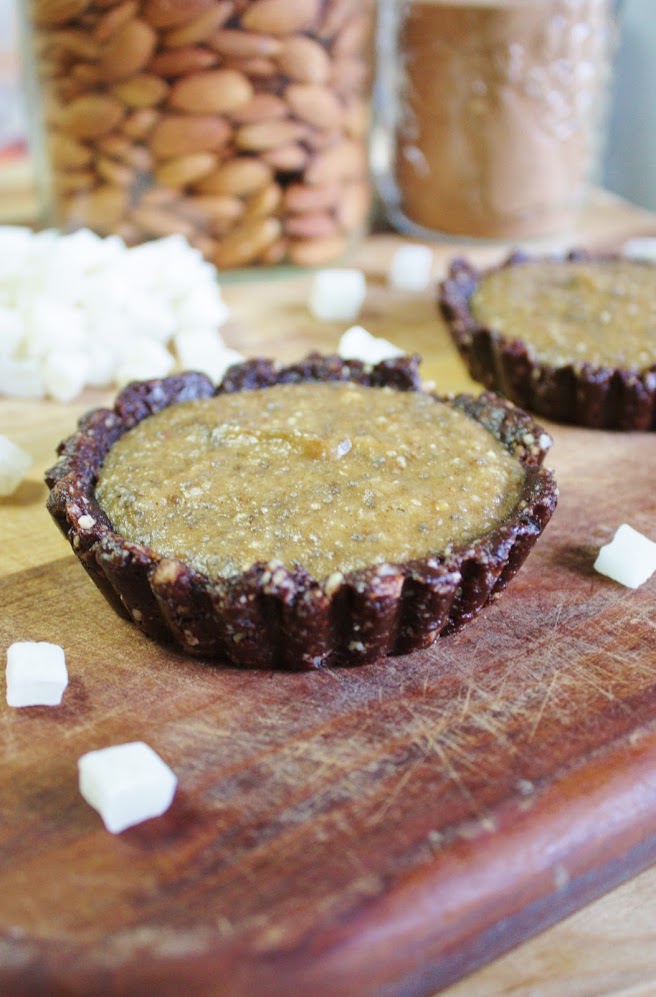 By Emily of This Rawsome Vegan Life.
Get it? Caramel + chia seeds = chia-mel! I'm proud of the cleverness. Don't judge me. Something else I'm proud of is the fact that these aren't primarily chocolate! However, I couldn't resist and put a little cacao in the crust. They're super tasty, and super nutritious. Think of the healthiest, most delicious granola bar – this is like that in dessert form I guess. The crust is mostly almonds and prunes, while the center is pine nuts, chia seeds, dates, maple syrup and cinnamon. Oh… and I added a little peanut butter.

Make these for a healthy snack and get your dose of EFA's, fibre, protein, iron, magnesium, plus a bunch of other goodies.
This recipe is: Gluten-Free, Dairy-Free, Egg-Free, Meat-Free, Vegan
Ingredients
Makes 3 tarts
Crust
Handful each of walnuts, almonds & coconut chunks
1/3 cup prunes and/or dates
1 Tb agave/maple syrup
Dash of salt, cinnamon
1 heaping Tb cacao
Filling
Handful Brazil nuts
2-3 Tb raw agave/maple syrup
1 t vanilla extract
7-10 dates, soaked for 30 minutes or so if you can – but don't dump the water!
3 Tb almond butter
2 Tb tahini
2-3 Tb coconut butter, melted
1/2 t cinnamon
Pinch salt
Water as needed (preferably the date water)
1/6 cup or so coconut flakes
2 Tb chia seeds gelled with water (see note)
Method:
Crust
Pulse the nuts, dates/prunes and coconut together until they become very fine pieces, starting to stick together.
Add the rest of the ingredients and pulse until it forms a ball.
Press into tart tins and set in the fridge while you make the filling.
 Filling
Process the Brazil nuts into fine pieces, add all other ingredients EXCEPT coconut flakes and chia seeds.
Process until it has a caramel-y consistency. You may need to add some water or more of the other ingredients.
Try it. Your mind should be exploding now. If not, continue tampering until it reaches the mind-blowing stage.
NOTE: Now if you want, add the coconut flakes and gelled chia. This basically just dilutes the sweetness and gives you more. It's up to you, depending on what you're gonna use it for. Personally, I could just eat it all straight-up.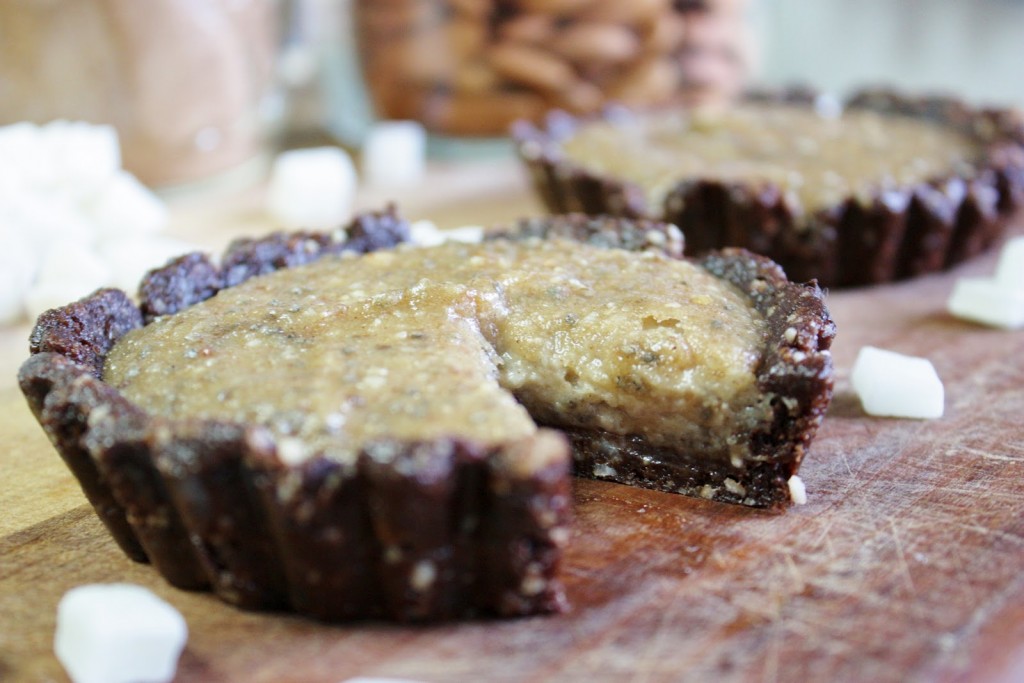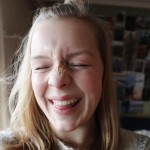 About the author: Emily is a vegan, plant-based foodie blogger, documenting her inventive recipes as she experiments with raw foods. She believes in eating for happiness, and eating what you want.
You can visit her website, or say hello on Facebook and Twitter.
Explore more of our delicious vegan recipes on our website, and of course for even more, check out the magazine!
Tags:
Dairy-Free
,
Dairy-Free Dessert
,
Egg-Free
,
Gluten-Free
,
Gluten-Free Dessert
,
Paleo Dessert
,
Recipes
,
Tarts
,
Vegan
,
Vegan Dessert