Apple and Cinnamon Breakfast Muffins
These apple and cinnamon breakfast muffins are dairy-free, gluten-free, grain-free and refined sugar-free, making them a great way to start your day. They are best served warm from the oven, smothered in grass-fed butter.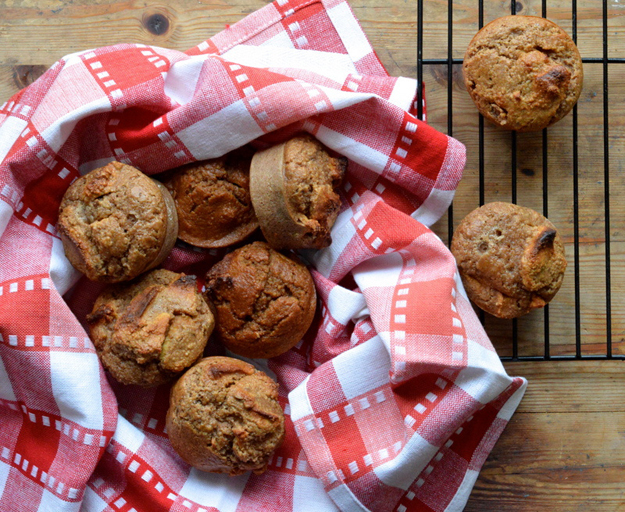 Apple and Cinnamon Breakfast Muffins
By Emma Porter (www.paleowithmrsp.com)
Serves 4-6 | Prep 10 mins | Cook 30 mins |
GF SF DF  V MF
Ingredients
100g ground almonds / or alternatively ½ cup chestnut flour
30g tapioca
7g / 1tsp gluten-free baking powder
1 heaped tsp cinnamon
30g coconut sugar OR 3 tsp sugavida (a natural sweetener that I use a lot)
40g dried apple, chopped
125g milk (almond milk or an alternative of your choice to make it dairy-free)
2 x large eggs (approx 61g each)
¼ cup mixed seeds
Method
Place oven to 180oC
In to a mixing bowl place ground almonds, tapioca, baking powder, sugar and mix well
Add in the eggs and beat in
Add in the milk little by little until a batter like consistency
Add in the cinnamon, seeds and apple and mix in well
Place in to muffin moulds or cupcake cases (if you want to make smaller ones)
Place in oven for 30 minutes (check after 20 and take out once a skewer comes out clean from the middle and the tops are golden and slightly cracked)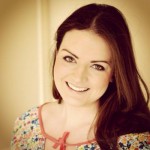 About the author: Emma is the writer of Paleo With Mrs P, a website dedicated to creating simple, healthy, nutritious recipes which are free from dairy, gluten, grains and refined sugar. Diagnosed with diabetes just before her eighteenth birthday, Emma later fell in love with the Paleo diet and how it calmed her symptoms, as well as making her feel happy and healthy.
You can find her on Facebook, and Twitter.
Check out more of our delicious paleo recipes and gluten-free recipe ideas.
Tags:
Autumn
,
Dairy-Free Recipes
,
Gluten-Free Recipes
,
Muffins
,
Paleo Recipes