Gluten-free cheese, haggis & tomato chutney toastie
Genius Gluten Free has joined forces with top Scottish Butcher, Simon Howie, to create a series of tasty GF recipes with a Scottish twist, just in time for Burn's night! This hearty cheese toastie with tomato chutney is perfect for warming up those chilly hands after a night spent round the bonfire!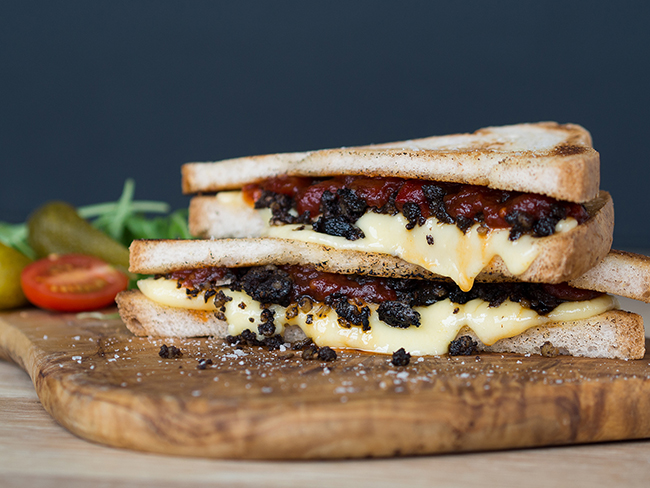 Gluten-free cheese, haggis & tomato chutney toastie
Recipes and photography created by Daniela's Kitchen.
Serves 2 | Prep time 5 mins | Cooking time 5 – 10 mins
GF SF
Ingredients
Method
Warm the haggis in the microwave or a small frying pan until piping hot.

Lightly butter the slices of bread, then place buttered-side down on a chopping board. Slice and lay the cheese over two pieces of bread, top with the warmed haggis, then spread the chutney on the other two slices of bread, on the side with no butter. Top with the second slice of bread, buttered side up.

Heat a large non stick frying pan then place the toasties in the pan with a pan or bowl on top to weigh them down. Cook on each side for a couple of minutes, until golden brown and the cheese is fully melted and becomes gooey.
Tags:
Cheese
,
Gluten-Free
,
Gluten-Free Dinner
,
Gluten-Free Lunch
,
Gluten-Free Recipes