Mango and Raspberry Cheesecakes
Scrummy summery cheesecakes with mango and raspberry – a lovely fruity treat!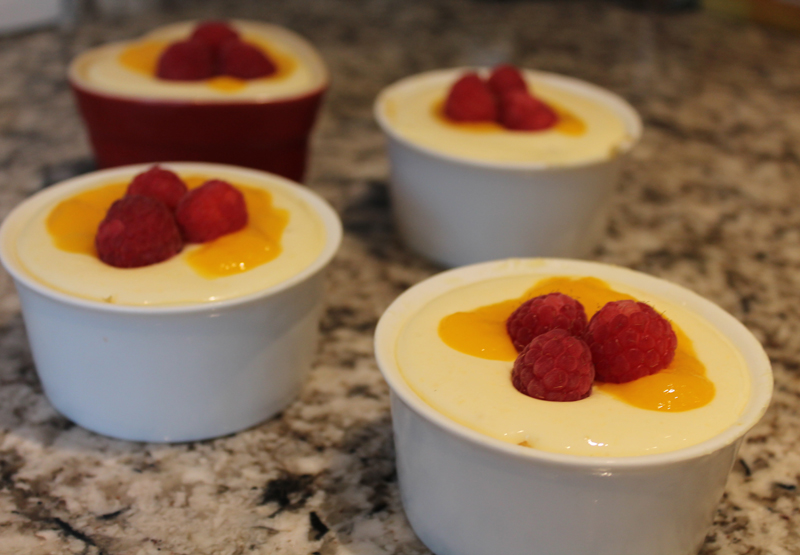 By Emily of Emily Cooks Vegan.
I thought I'd make cheesecakes today as I was browsing an old cook book and realised I hadn't made good old-fashioned comfort food in quite a while! This is a relatively healthy version of the old classic, but still perfect for a filling, tasty pudding. I love the taste of ginger, so I added that in the base, but if you're not a fan you could substitute it for cinnamon.
I hope you love them!
This recipe is gluten-free, dairy-free and vegan.
Ingredients | Serves 4
50g of vegan butter
Half a teaspoon of ground ginger
55g of rolled oats
One large mango
350g of full-fat vegan cream cheese
100g of icing sugar
12 raspberries to decorate
Method:
Melt the spread in a saucepan over a low heat. Remove from the heat and add the oats and ginger. Press the mixture into four individual ramekins.
Peel and chop the mango. Put three quarters of it in a blender and whizz it into a puree.
Mix the mango puree into the cream cheese, then add the rest of the chopped mango and stir. Put the cheesy mango mixture onto the oat mixture and refrigerate the cheesecakes for at least three hours.
If you have any mango puree left, decorate the cheesecakes with that and three raspberries each.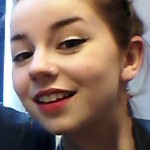 About the author: Emily is a London-based journalist and has been a vegetarian for nine years. For three years she has been experimenting with veganism – hence her blog Emily Cooks Vegan. Not quite all of the tasty recipes she features are vegan (the odd few use egg or milk) but all are delicious and easy to make. You can find emily on Facebook at EmilyCooksVegan and on Instagram atemilycooksvegan.
Check out more of our vegan and gluten-free recipes! For even more free-from recipes, grab a copy of the magazine! 
Comments
Tags:
Cheesecake
,
Dairy-Free Dessert
,
Gluten-Free
,
Gluten-Free Dessert
,
Recipes
,
Vegan
,
Vegan and Gluten Free
,
Vegan Dessert
,
Vegetarian