This fresh, light gluten-free pasta dish is so simple to make, but really makes an impact with it's delicate blend of summery flavours.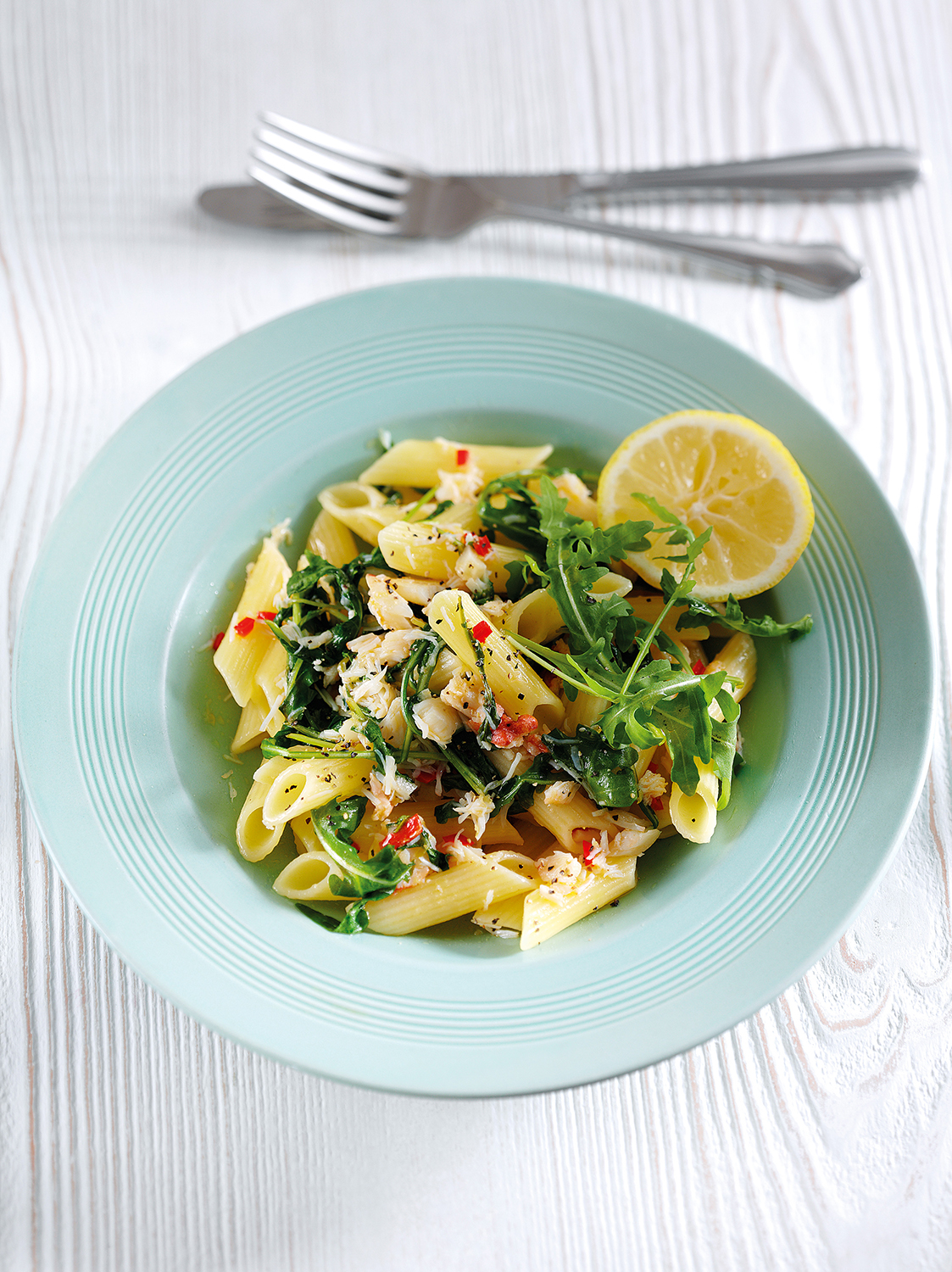 Pasta with Crab, Chilli and Rocket  
Recipe from The Genius Gluten-Free Cookbook by Lucinda Bruce-Gardyne
Serves 4
GF SF EF
Ingredients
400 g dried gluten-free fusilli or penne pasta
5 tbsp extra-virgin olive oil
3 garlic cloves, finely chopped
1 long red chilli, deseeded and finely chopped
250 g cooked white crab meat
grated zest and juice of 1 lemon
2 large handfuls rocket leaves
1 large pinch of salt and freshly ground black pepper
4 lemon wedges for garnish
Method
Cook the pasta in salted boiling water as per the pack instructions or until tender. Drain, then stir in 1 tablespoon of olive oil and cover while you prepare the crab sauce.
To make the sauce, heat the olive oil in a medium-sized pan over a medium heat. Add the garlic and chilli and gently fry for 30 seconds, then stir in the crab meat, the lemon zest and juice and rocket leaves. Season the sauce with salt and pepper and gently heat through for 1–2 minutes.
Pour the sauce into the pasta and stir well.
Serve immediately with more olive oil for drizzling and lemon wedges.