Pork Scratching and Cauliflower Nuggets
Move over McDonald's chicken nuggets, there's a new kid in town! These tasty pork scratching and cauliflower nuggets are grain-free, and packed with protein, and are a great healthy alternative for kids. And whilst the cauli-nuggets are not 100% paleo as they do contain cheese, it is needed to add flavour and bind everything together, so don't leave it out!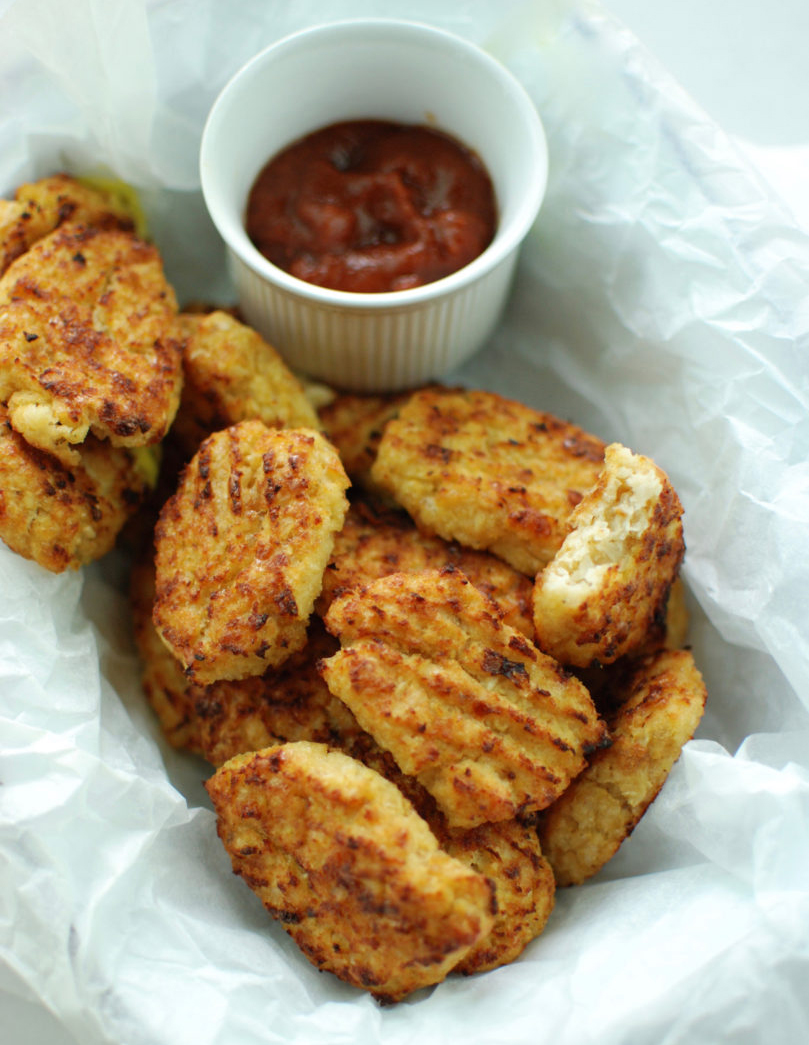 Pork Scratching and Cauliflower Nuggets
By Donna of Eighty 20 Nutrition
Serves 26 | Cook 30 mins | Prep 20 mins
GF SF
Ingredients
1 med-large cauliflower (or 3 cups of prepared cauliflower "rice")
75-100g gluten free pork scratching
1 organic egg
1 onion
1/2 cup grated mozzarella cheese
pinch of salt and pepper
Method
Preheat the oven to 180ºC
Prepare an oven tray with either a silicon mat or use a non stick baking tray (they are sticky buggers, so you will need ensure that precaution is taken)
Either chop or using a blender, crumb the pork scratching
Chunky chop the cauliflower then blitz in a food processor to make "rice"
Measure 3 cups of cauliflower into a glass bowl, cover and microwave on high for 3-4min – leave to cool (best to turn it regularly to allow the steam to escape)
Roughly chop up the onion, then using the food processor, pulse it until well chopped, scrape down the sides of the bowl.
Add the cooled cauliflower, egg, cheese, pork crumbs and salt and pepper.
Pulse in 2 second intervals – ensuring not to over process it – once or twice is all that is needed.
Using a Tbsp measuring spoon, scoop out and roll into oval shaped balls and line them up on the baking tray.
With the back of a fork add a few ridges for texture.
Bake for 30min
If they are not a deep golden colour, then turn on the grill and give them an extra few minutes.
Remove from the oven and leave to cool – very important otherwise they will break
Once they have cooled slightly, use a dinner knife or palette knife (nothing sharp), gently lift them off the mat.
You can find the original recipe, along with detailed instructions on Eighty20Nutrition.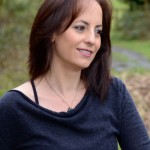 About the author: Donna lives in the English countryside with her husband and daughters from where she runs her blog Eighty 20 Nutrition. Her blog features a wide variety of recipes including breakfast ideas, main meals, desserts, snacks and drinks. Her focus is on healthy eating free from preservatives, unhealthy fats, grains and sugars with many dairy-free and grain-free recipes. Her love for cooking and sharing her dishes has led her to social media sites such as Instagram. You can visit her Facebook page and follow her on Twitter.
Check out more of our gluten-free recipes here. For even more free-from recipes, grab a copy of the magazine!
Tags:
Gluten-Free Recipes
,
Paleo Recipes