Cauli Fried Rice
Here's a brilliant alternative to rice that works well for those following a paleo or grain-free diet. It is also good as a base or extra in other recipes.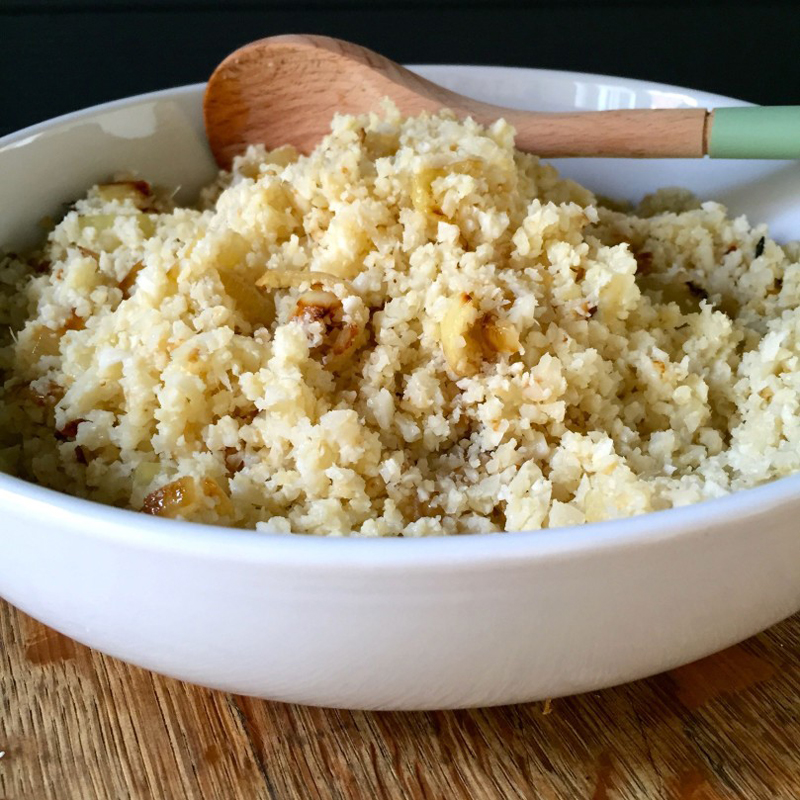 By Donna of Eighty 20 Nutrition
There are some things that as hard as I try to master, I just have to admit defeat, and one of them is cooking regular rice. I like to think I'm pretty good at following a recipe and have a natural instinct in the kitchen, but it all disappears when I make rice. It ends up being sticky, stodgy and resembling porridge, even when I adhere perfectly to the instructions.
Thankfully, I don't have to cook it again or subject my poor family to any more bowls of lumpy wallpaper glue (although it is the topic of many family jokes), because cauli-rice is way easier and in my option far tastier. Yeah, it is a little messier to work with as it fragments everywhere, but honestly, once you have made it a few times you really won't care much about that.
A descent sized cauliflower will make a large portion, so unlike the caulimash, this does not need nearly as much to make the same quantities, but that being said, it is fabulous as a left over so making extra won't go to waste.
This recipe combines, cooking in the microwave and frying on the stove top, to ensure that the cauliflower is cooked properly without over stirring (to prevent it becoming like my regular rice). I also like to add onion and garlic to give it a fried rice taste and texture. These flavours really help with introducing it to children who are not normally used to eating cauliflower, or have turned their noses up to it in the past.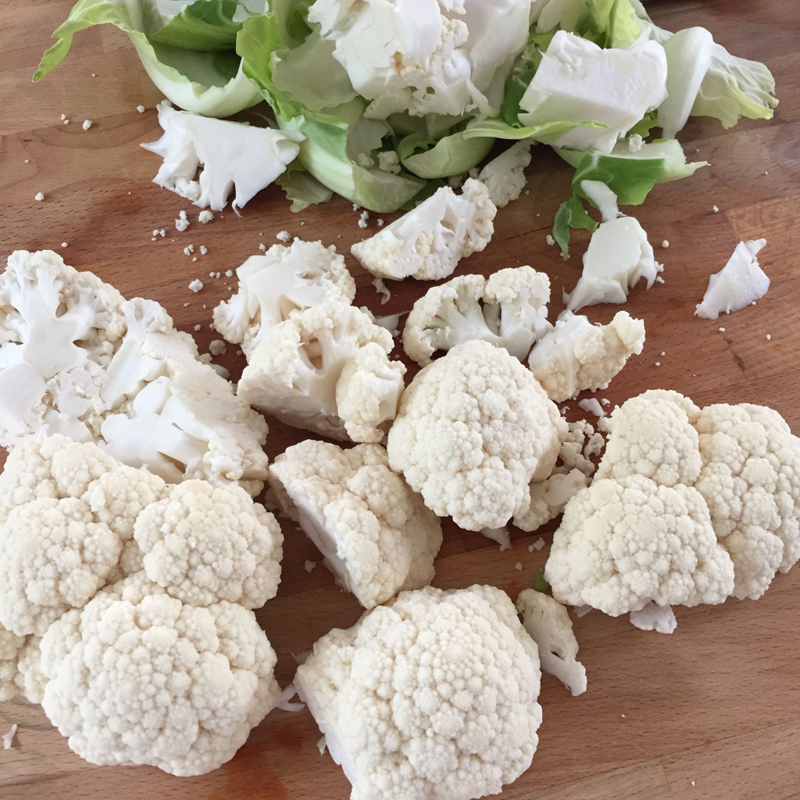 This recipe is gluten-free, dairy-free, refined sugar-free and vegan.
Ingredients
1 med cauliflower
1 white onion, chopped
1 glove of garlic crushed
1 piece of fresh ginger, same size as the garlic clove, crushed or grated
1 tsp herbal salt
1 Tbsp coconut oil
1 heaped Tbsp butter
1 lime, for juice
Method:
Remove the outer leaves from the cauliflower, then remove the core and stem, chop the florets into small pieces.
Either grate the cauliflower, or far easier, pulse the florets in a food processor (don't over do it though).
Place in a microwave bowl and micro for 3 min on high (DON'T add water).
Fry the onion and coconut oil on the stove in a large frying pan on a high heat.
Once brown and golden add the garlic and ginger and cook for a minute, then add the butter.
When the butter is melted and slightly golden, add the cauliflower and herbal salt, turn the heat to medium and stir occasionally to prevent sticking.
Cook for about 10min.
Before serving, squeeze the lime over and give it a good stir
Notes:
Try chopped coriander, lemon zest or thin slices of chilli
OR
Leave it plain, without any onion, ginger or garlic, just fry it in the butter…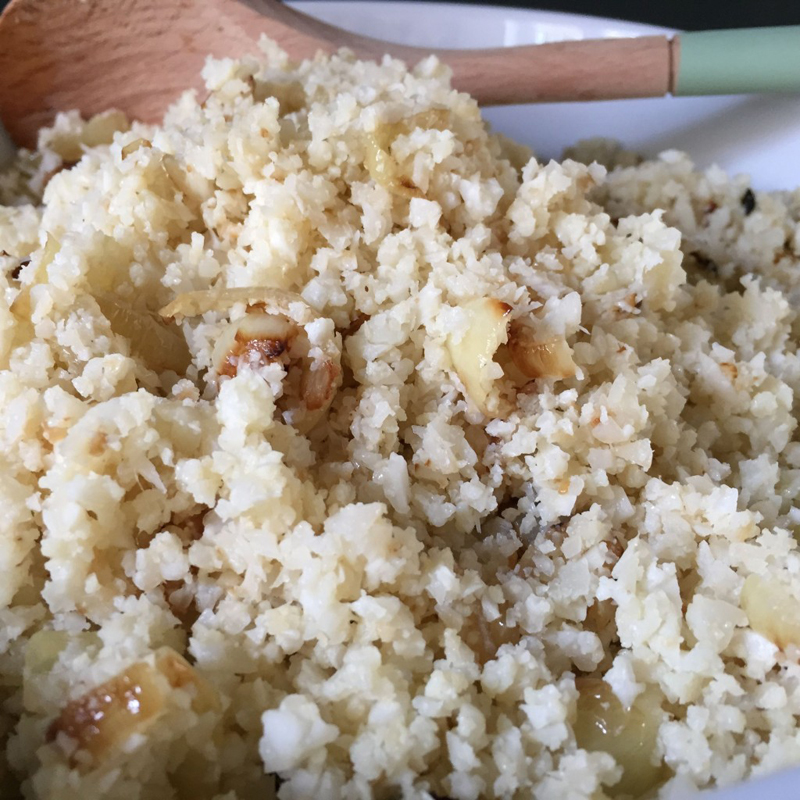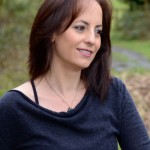 About the author: Donna lives in the English countryside with her husband and daughters from where she runs her blog Eighty 20 Nutrition. Her blog features a wide variety of recipes including breakfast ideas, main meals, desserts, snacks and drinks. Her focus is on healthy eating free from preservatives, unhealthy fats, grains and sugars with many dairy-free and grain-free recipes. Her love for cooking and sharing her dishes has led her to social media sites such as Instagram. You can visit her Facebook page and follow her on Twitter.
Check out more of our gluten-free recipes and refined sugar-free recipes. For even more free-from recipes, grab a copy of the magazine!
Comments
Tags:
Dairy-Free
,
Dairy-Free Dinner
,
Egg-Free
,
Gluten-Free
,
Gluten-Free Dinner
,
Paleo Dinner
,
Recipes
,
Sugar-Free Dinner
,
Vegan
,
Vegan Dinner
,
Vegetarian
,
Vegetarian Dinner