Mini Carrot Cakes with Cashew & Vanilla Frosting
These succulent paleo carrot cupcakes are full of delicate spicy flavours and moist cake, without the dairy, refined sugar or gluten. Perfect for sharing at a summer gathering (or baking a whole batch and keeping them to yourself).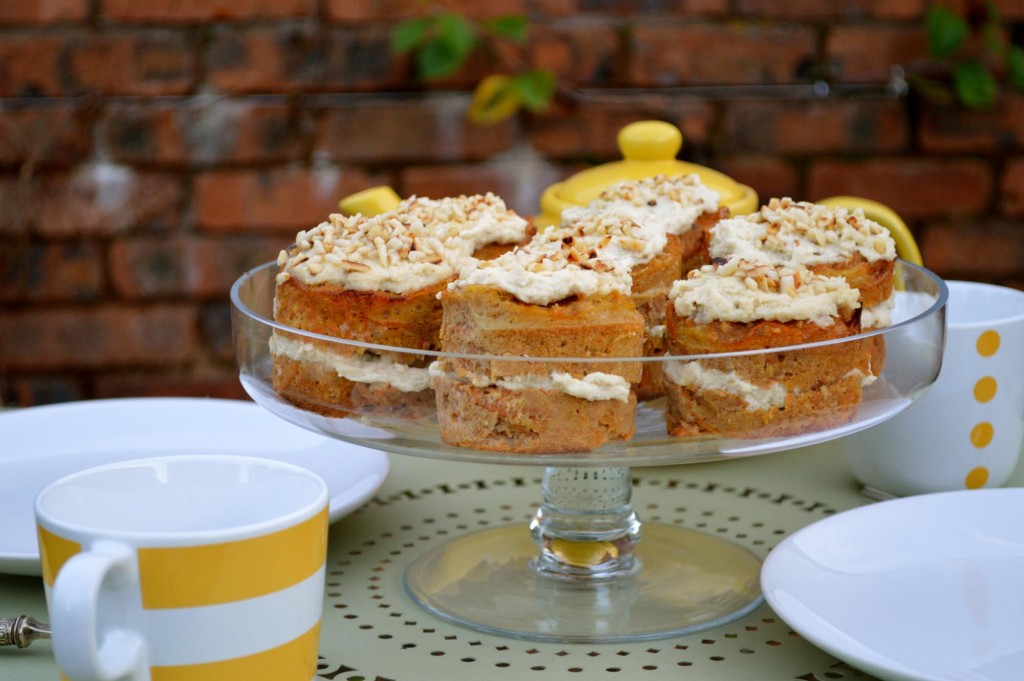 By Emma of Paleo With Mrs P.
After picking up a beautiful bunch of carrots the other day I decided to make a batch of mini carrot cakes with cashew and vanilla frosting. These cakes are my all time favourite. They are packed with the spicy flavours of cinnamon, ginger and nutmeg, with the crunch of the nuts, sweetness of the carrots and the delicious creamy frosting on top. What's even better is that they are free from dairy, grains, gluten and refined sugar.
Dairy-Free, Gluten-Free, Refined Sugar-Free, suitable for vegetarian diets.
Ingredients: 
To make 8 muffins, 12 cup cakes or one large cake 
2 cups grated carrots

1/3 cup raw honey

2 tbsp coconut oil, melted

2 tsp cinnamon

1 tsp ginger

1/4 tsp nutmeg

1 cup ground almonds

1/4 cup chopped walnuts or mixed nuts

1 tsp lemon zest

5 eggs

1 tsp baking powder
Frosting:
1 cup cashew nuts (soaked in 2 cups water for 2 hours or over night)

1/2 vanilla pod (seeds)

1/2 juice of 1 lemon

2 tsps Raw Honey

1/4 cup chopped walnuts

1/4 cup water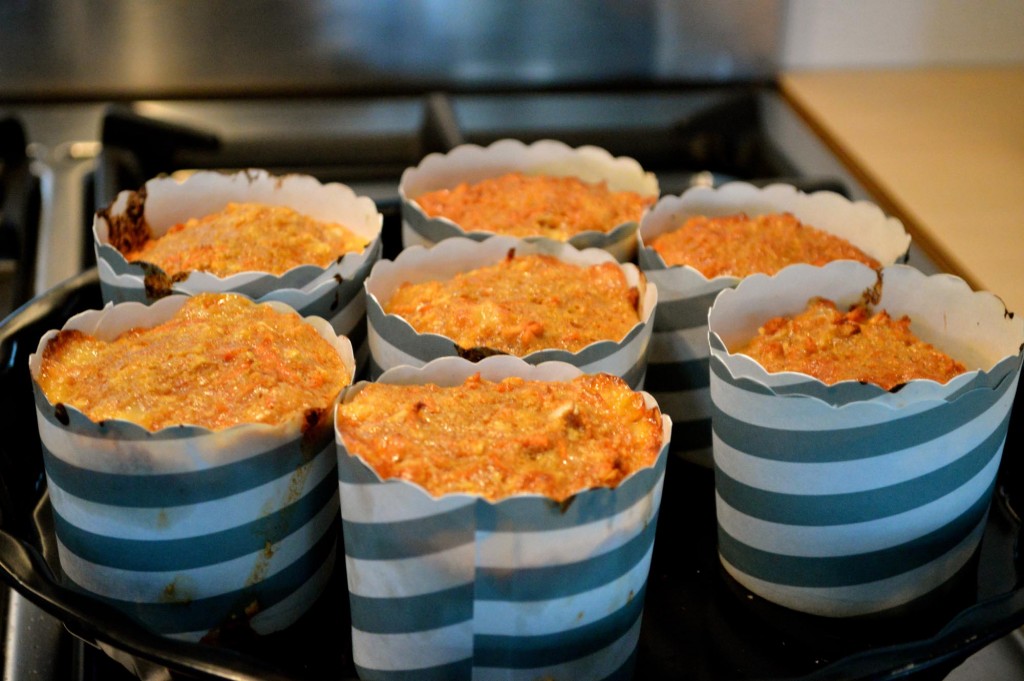 Method:
Place one cup cashew nuts in to a bowl with two cups water and allow to soak for at least two hours

Preheat the oven to 180 degrees and grease muffin cases / cake tin

In a mixing bowl combine your dry ingredients: almond flour, walnuts, lemon zest , cinnamon, ginger, nutmeg, chopped walnuts and baking powder. Mix with a wooden spoon

Add in the grated carrots and combine

In a separate bowl whisk your eggs

In to a small pan add the two tbsp coconut oil and raw honey. Over heat allow them to melt and combine

Pour mixture in to the bowl with dry ingredients and combine

Add in the eggs, little by little until fully combined and a cake batter

Separate in to the muffin cases / silicon moulds and then place in to the oven for 30 -40 minutes (keep and eye on the cakes) until a knife comes out of the cake clean

Allow to cool for 20-30 minutes before frosting
Frosting: 
Rinse the cashew nuts of the water

In to a blender place the cashew nuts, lemon juice, honey, vanilla and 1/4 cup water

Blend for 2-3 minutes until creamy and smooth

Place in the fridge whilst the cakes are cooling for 20-30 minutes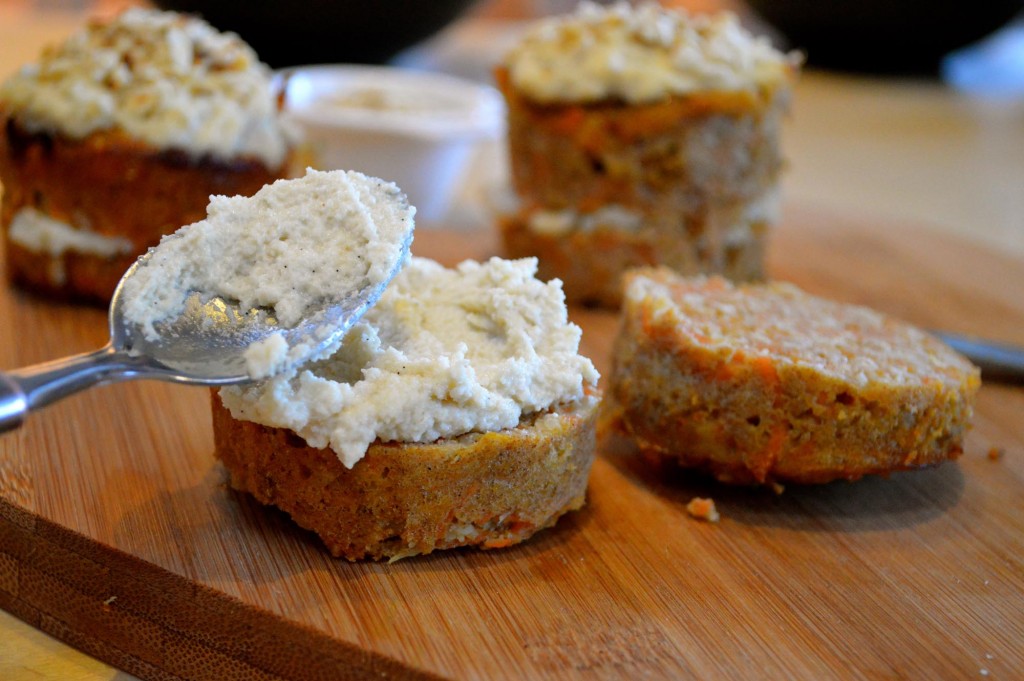 Decorating: 
Take the cakes out of their cases and cut them in half

Using 1 tsp cashew frosting place in the middle of the cake and smooth out

Pop the cake halves together and place 1/2 tsp frosting on top of the cake and smooth out

Sprinkle with chopped walnuts / grated carrot/ cinnamon
These will keep for up to 3 days in a sealed container in a fridge.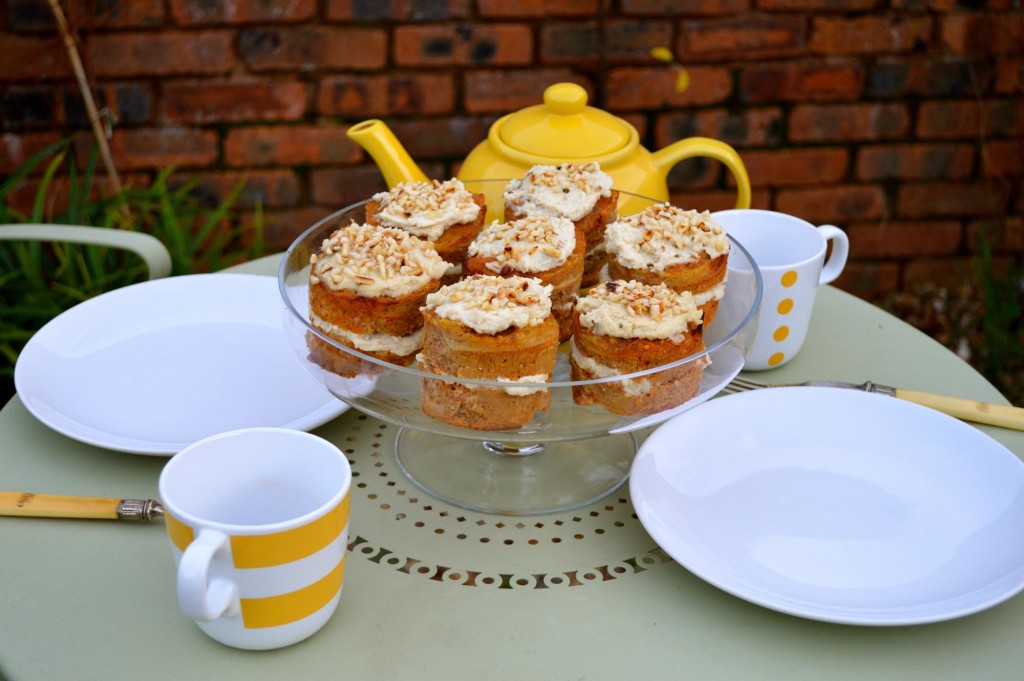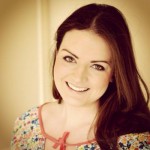 About the author: Emma is the writer of Paleo With Mrs P, a website dedicated to creating simple, healthy, nutritious recipes which are free from dairy, gluten, grains and refined sugar. Diagnosed with diabetes just before her eighteenth birthday, Emma later fell in love with the Paleo diet and how it calmed her symptoms, as well as making her feel happy and healthy.
You can find her on Facebook, and Twitter.
Check out more delicious gluten-free recipes and paleo recipes on the site – of course for even more, grab a copy of the magazine.
Tags:
Dairy-Free
,
Dairy-Free Dessert
,
Gluten-Free
,
Gluten-Free Cake
,
Gluten-Free Dessert
,
Paleo Dessert
,
Recipes
,
Vegetarian