Recipe: Gluten-Free Paleo Garlic Chicken & Almond Stuffed Pepper
This gluten-free, paleo garlic chicken and stuffed pepper recipe is a light, simple and flavour packed dish, perfect for any time of year.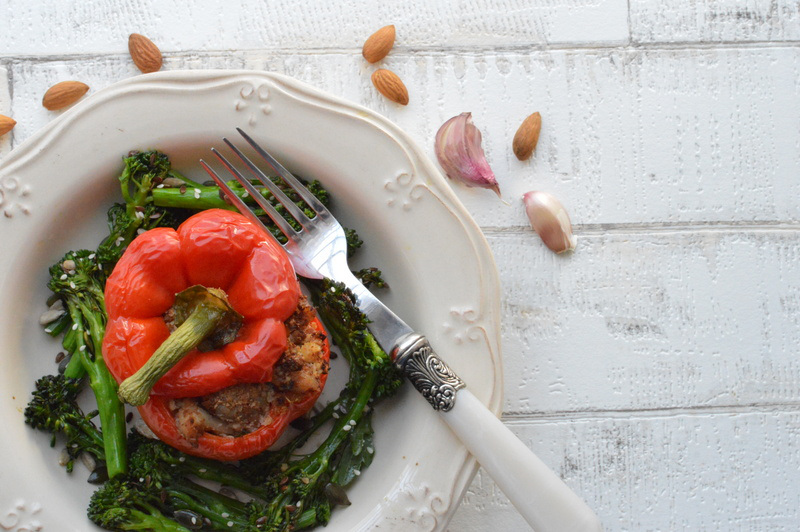 This recipe is gluten-free, dairy-free, egg-free, sugar-free and suitable for paleo diets.
By Emma of Paleo With Mrs P.
Serves:2-4 | Prep time:Cook time:Total time:
Ingredients:
200g cauliflower

4 small organic peppers (red, green or yellow) or 2 large (cut the tops off -but keep them-and de-seed)

250g free range chicken, chopped in to small bite sized pieces

50g almonds

2 garlic cloves

1 tsp sea salt

½ tsp cumin

½ lime, juiced

1tsp coconut oil

6-8 coriander leaves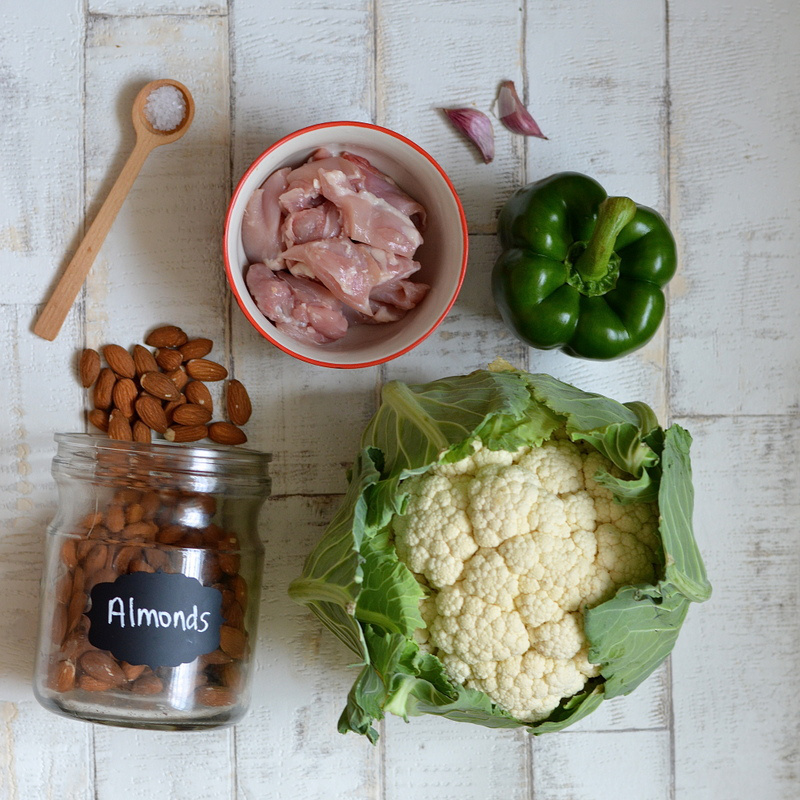 Method:
Pre-heat oven to 160°c / 320°f

Chop the cauliflower in to smaller pieces before placing in to a food processor

Blitz until rice like consistency and place in a bowl to the side

In to the food processor place almonds and garlic and blitz for 20-30 seconds until broken down in to smaller pieces (this will give the cauliflower rice a lovely crunchy texture

In to a pan over high heat place coconut oil then fry off chicken on each side until sealed and turning golden

Add in cumin, almond / garlic mix and continue to mix in for 1-2 minutes

Add in the cauliflower rice, coriander, sea salt and fully combine

Remove from heat and spoon in to the de-seeded peppers until full

Place on to a baking tray (also place the pepper tops too) and drizzle with olive oil

Bake for 20-25 minutes until the pepper's roasted and the top of the cauliflower rice should be toasted and a golden brown

Squeeze a generous amount of lime on top of each

Serve by popping the tops of the peppers back on a bed of kale, broccoli or spinach or alternatively with some roasted sweet potato or tomatoes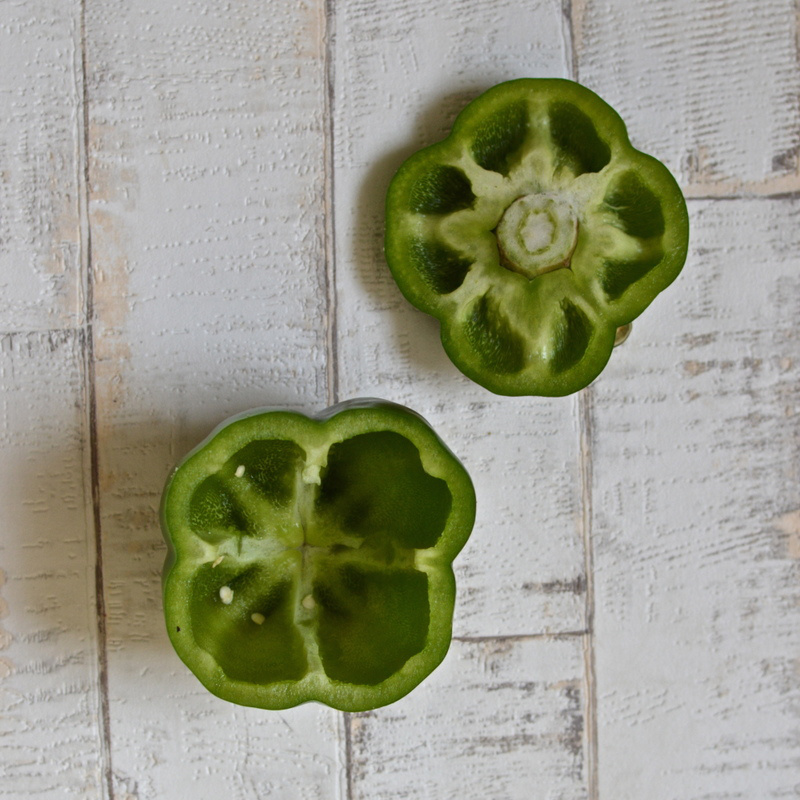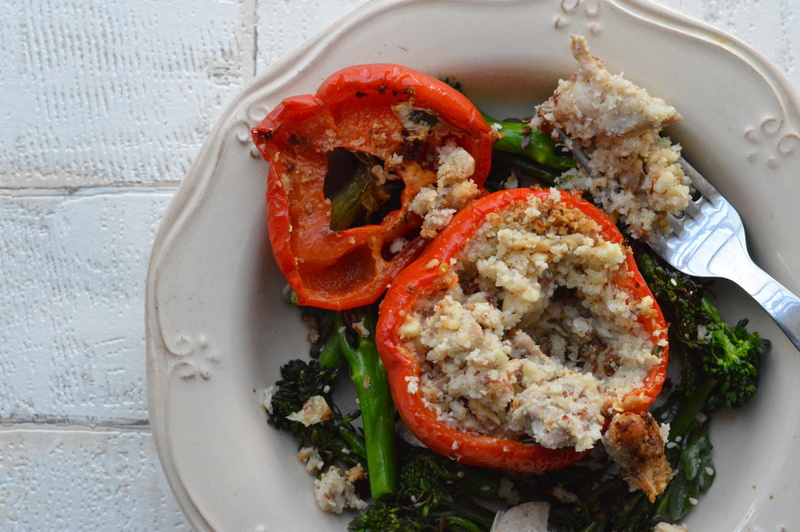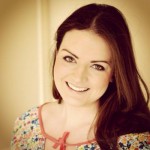 About the author: Emma is the writer of Paleo With Mrs P, a website dedicated to creating simple, healthy, nutritious recipes which are free from dairy, gluten, grains and refined sugar. Diagnosed with diabetes just before her eighteenth birthday, Emma later fell in love with the Paleo diet and how it calmed her symptoms, as well as making her feel happy and healthy.
You can find her on Facebook, and Twitter.
Check out more of our delicious paleo recipes. You can also see more of our online gluten-free recipes, and of course grab a copy of the magazine.
Tags:
Dairy-Free
,
Egg-Free
,
Gluten-Free
,
Recipes