Double Chocolate Layer Cake
Gooey, chocolatey heaven. This raw vegan and gluten-free double chocolate layer cake is the ultimate chocolate lover's delight – made with oats, dates, cacao powder, vanilla and a touch of cinnamon.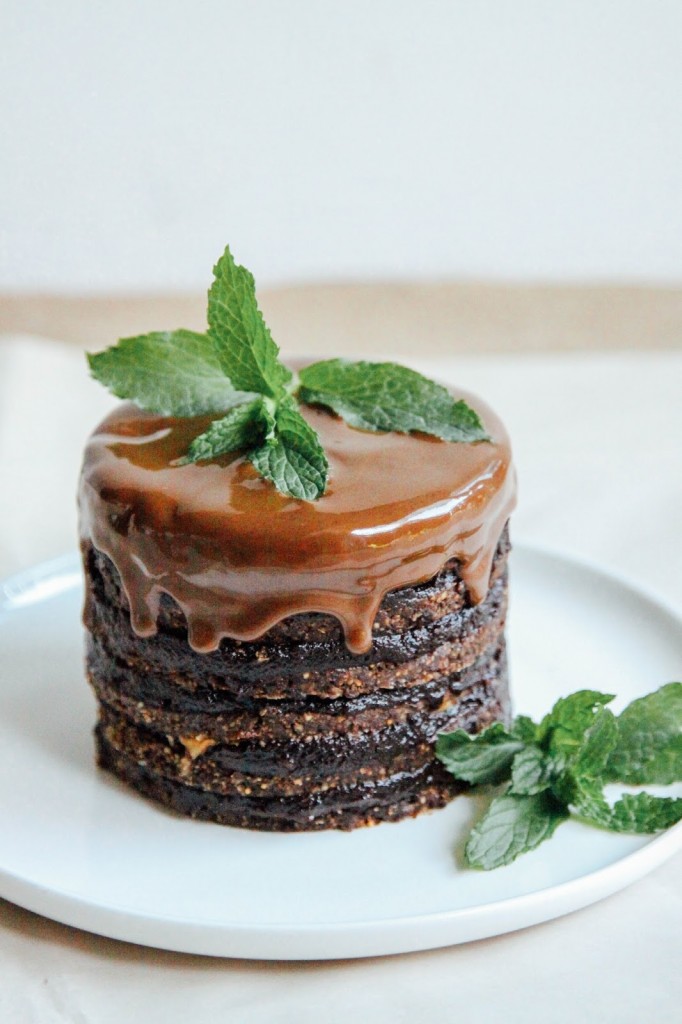 This recipe is: gluten-free, dairy-free, egg-free, refined sugar-free, vegetarian and vegan.
By Emily of This Rawsome Vegan Life. 
This recipe is raw, vegan and low fat! I had a reassuring epiphany: you don't NEED nuts and coconut oil, etc. to make rawkin' raw vegan desserts. Instead, you can use dried and fresh fruit for creaminess and sweetness, and oats and buckwheat groats instead of nuts! This cake is ultra decadent and not too shabby to look at either. This cake is YUMMY. It's sweet, rich, creamy, and quite a treat. Except for the fact that everything in it is perfectly great for you. So eat the whole thing if you want. Really. I'm going to.
Ingredients:
Cake
1 cup rolled oats

1 cup gooey dried figs

1/4 cup raisins

2 tablespoons cacao powder

1/2 teaspoon vanilla powder

Water, if needed

Pinch of himalayan salt
Frosting
1 cup gooey dates

1 tablespoon cacao powder

Water, as needed

1/8 teaspoon cinnamon powder

1/8 teaspoon vanilla powder

1/8 teaspoon chili powder (optional)
Garnish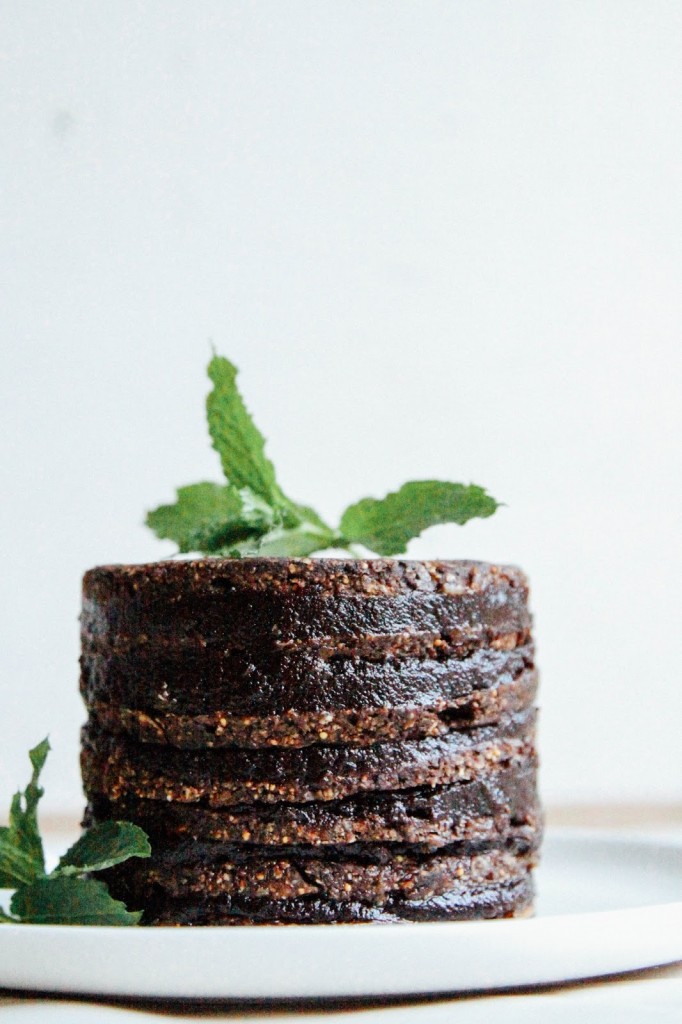 Method:
To make the cake
Grind the oats into flour. Then in a food processor, blend the flour with the rest of the ingredients, adding some water if you need to, until you get a heavy dough-like mixture that holds it's shape when you press it between your fingers. It should also be easy to the whole thing into roll into a giant ball.

Roll out flat, about 1/4-inch thick, and cut into large circles with a cookie cutter: cake layers! The once I used was about 4 inches across.

Put the cake layers in the fridge until they have hardened up.
To make the frosting
Blend everything until smooth and thick, adding water as needed. You want it to have the consistency of frosting (duh).

Frost a cake layer, then add another on top, and so on and so on until you've used up all your cake or all your frosting.

Decorate as you like (I threw on some

 hazelnut butter

 

instead of chocolate sauce since I used up all my cacao) and enjoy!
ADAPTIONS / SUBSTITUTIONS: use buckwheat groats, almond flour or any nuts instead of oats; use any other gooey dried fruit instead of figs and dates; use cocoa or carob instead of cacao.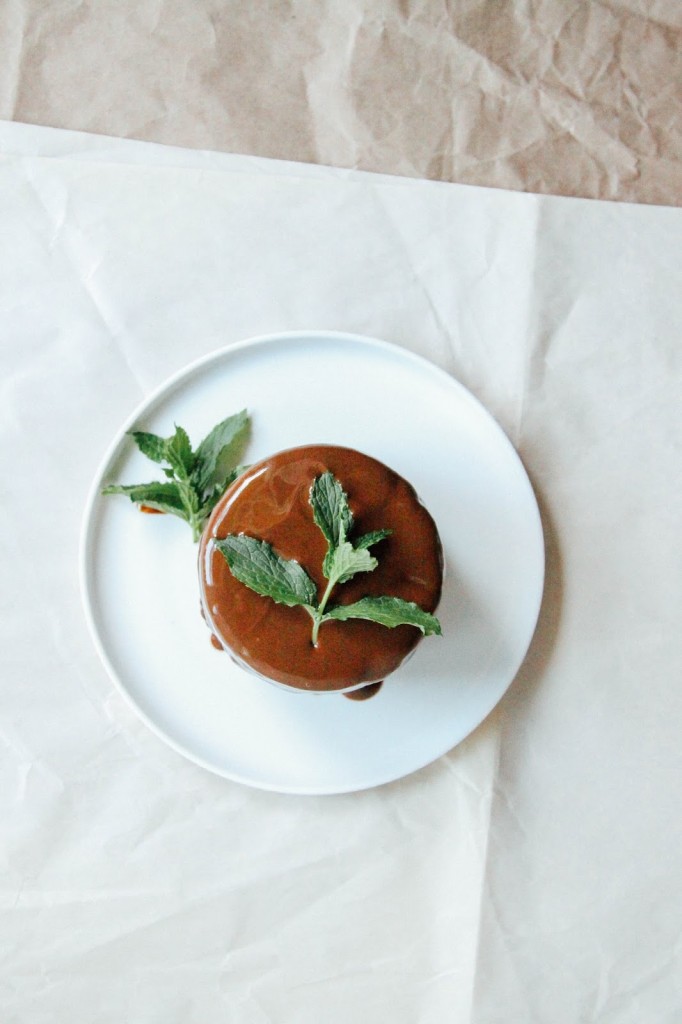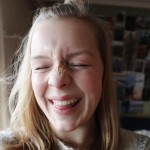 About the author:
Emily is a vegan, plant-based foodie blogger over at Rawsome Vegan Life, documenting her inventive recipes as she experiments with raw foods. She believes in eating for happiness, and eating what you want.
You can visit her website, or say hello on Facebook and Twitter.
Want more recipes?
Check out more delicious gluten-free recipes and vegan recipes! For even more, grab a copy of the magazine.
Tags:
Chocolate
,
Dairy-Free
,
Dairy-Free Dessert
,
Egg-Free
,
Gluten-Free
,
Gluten-Free Baking
,
Gluten-Free Cake
,
Gluten-Free Dessert
,
Paleo Dessert
,
Recipes
,
Sugar-Free Dessert
,
Vegan
,
Vegan and Gluten Free
,
Vegan Dessert
,
Vegetarian