Stript Snacks products are tender air-dried pieces of Irish beef steak, perfectly seasoned and packed with protein. The snacks come in two flavours – medium spice red chilli, and cracked black pepper.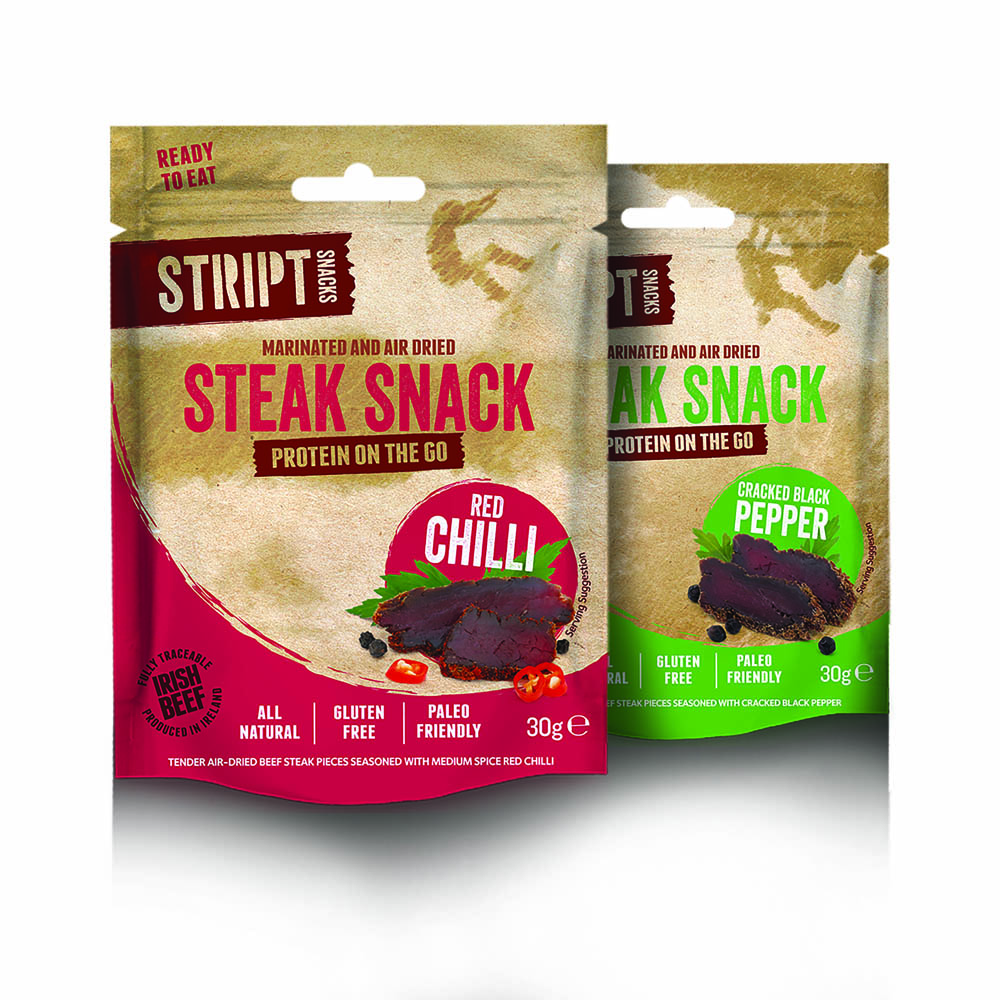 As well as protein, the beef snacks are a great source of iron potassium and zinc, which work to strengthen your immune system and cognitive health. So while you're enjoying the delicious taste, you'll also be providing your body with vital nutrients and vitamins.
Produced in Ireland, the beef is from grass fed cows, which has been proven to be leaner, and higher in vitamins and minerals.
The snacks are also gluten-free, paleo-friendly and have a low glycemic index (this means better blood sugar and insulin control, disease prevention, increased energy, and improved mood). They are also free from dairy, lactose and artificial preservatives.
Founder Ross McDowell practiced making his beef snacks in his kitchen, perfecting the method.  The snacks are now made by using strips from the highest quality, lean beef, marinated in a delicious blend of herbs and spices. They are then air-dried for several days, giving them a rich flavour before they are sliced into perfectly sized pieces and packaged.

The snacks are available to buy online, as well as at limited stockists in Ireland. You can also check Stript Snacks out on Facebook.
Check out more about what the paleo diet is and products suitable for those on the paleo diet.