Sugar-free brownie cheesecake
A rich, fudgy sugar-free brownie topped with creamy vanilla cheesecake – this decadent dessert is a sweet treat that won't send your blood sugars soaring.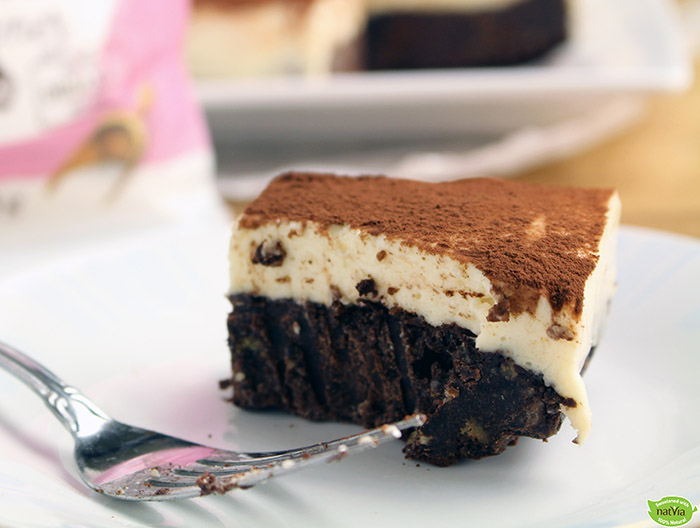 Sugar-free brownie cheesecake
Recipe by Natvia (www.natvia.co.uk)
Serves: 9-12
GF SF EF (option) 
Ingredients
For the brownie base:
125g unsalted butter
125g sugar-free dark chocolate
3 eggs, lightly whisked or 3 flaxseed eggs (to make a flaxseed egg, combine 1 tbs of flaxseed meal with 2 tbs water and combine)
75g almond meal
1 tsp vanilla extract
40g cacao powder, plus extra for sprinkling
pinch of sea salt
200g Natvia sweetener
For the cheesecake:
3 Tbps gelatine
1 tsp vanilla essence
250g cream cheese
50g Natvia sweetener
250ml thickened cream
1 Tbsp lemon juice
zest of 1 lemon
Method
Preheat oven to 180C
Make the brownie base:
Heat butter and chocolate in the microwave until melted.
Stir in the eggs, flour, vanilla, cacao powder, salt and Natvia.
Pour into a greased and baking paper lined 20cm brownie tray and bake for 25-30 minutes. Or until a skewer inserted comes out clean. Stand until cooled.
To make the cheesecake layer:
Sprinkle gelatine over ¼ cup of water in a heatproof bowl. Place the heatproof bowl in a saucepan of simmering water until gelatine is dissolved. Remove from the saucepan and keep warm.
Beat vanilla, cream cheese and Natvia until smooth. Beat in cream, lemon and lemon zest until combined. Add the gelatine and beat until combined. Pour over the top of the brownie base and chill overnight or until set.
Sprinkle with extra cacao powder and slice into squares.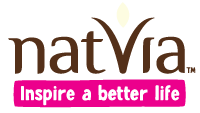 Facebook | Instagram | Twitter
Comments
Tags:
Brownies
,
Cheesecake
,
Chocolate
,
Gluten-Free
,
Gluten-Free Cake
,
Gluten-Free Dessert
,
Gluten-Free Recipes
,
Recipes
,
Sugar-Free Dessert
,
Sugar-Free Diet
,
Sugar-Free Recipes