How to Start a Sugar-Free Diet
The thought of starting a sugar-free diet can be daunting. It's really important to keep realistic goals and remember you don't have to go cold turkey right away – here are some of our top tips to get you started on your refined sugar-free path.
First off – what exactly is a sugar-free diet? It's a diet without refined, added sugar, focusing on eating whole, unprocessed, natural foods. Head over to our more detailed guide to what a sugar-free diet is if you're still not 100% sure.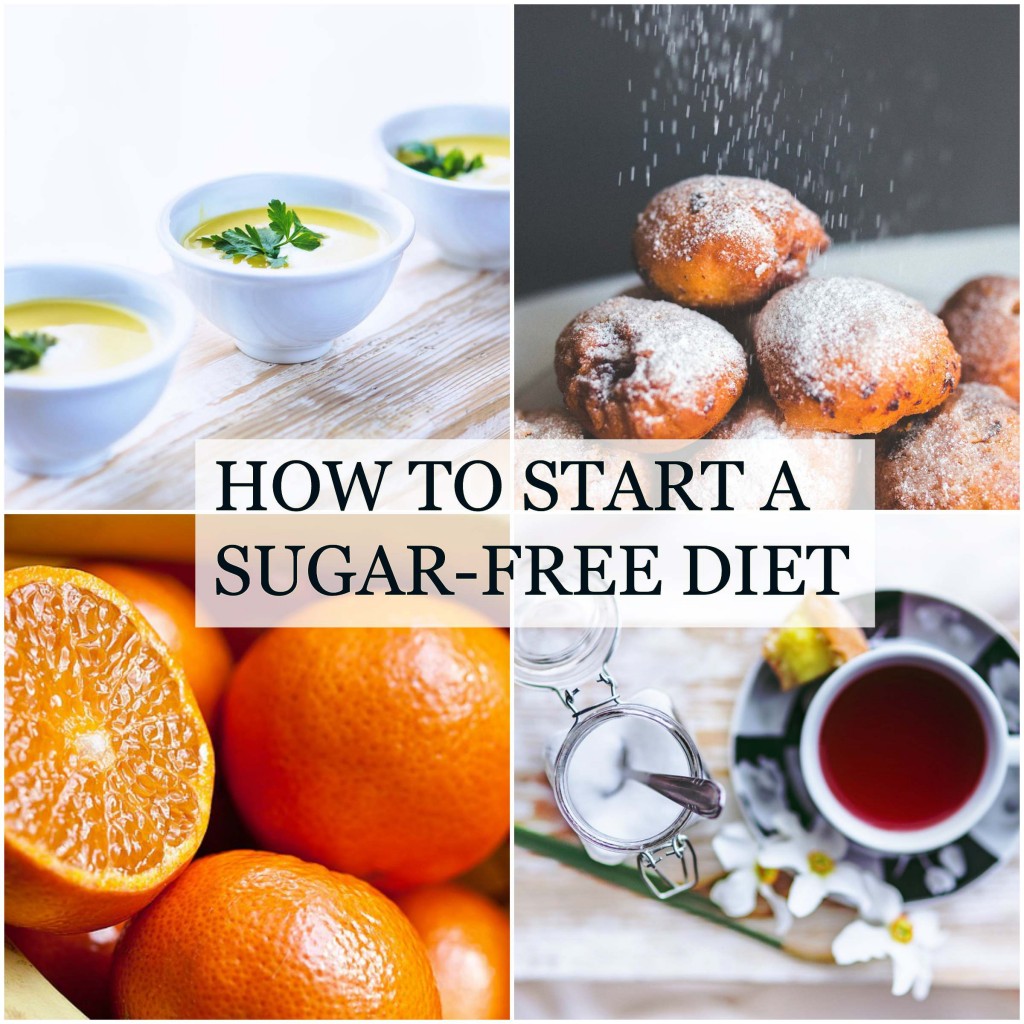 Top tips for starting a refined sugar-free diet
Start by swapping foods you already eat for sugar-free versions: See our 'what to swap' section below. 
Stop drinking fruit juices and fizzy drinks: both are extremely high in added sugar – have real fruit instead, make a juice or smoothie or add a slice of lemon or lime to water.
Begin by just 

not

adding it to foods and drinks you already do: this means sugar in your tea and coffee, and using alternatives in cooking like coconut sugar, stevia, dates and xyltol.
Read the labels before you buy: you'll be surprised at how much sugar is in the products you buy regularly, under different names. Check out our main sugar-free guide for a list of ingredients to avoid.
Ditch the ready meals, prepackaged desserts and condiments: you'd be surprised how much added sugar they contain. Make your own instead!
Swapping added sugar for natural sugar
Sugar can be avoided by swapping what you already eat for freshly made alternatives, and by avoiding high in sugar condiments and adding sugar to your drinks. You could try swapping your sugar for a natural sweetener like Stevia, and have less ketchup with your meals.
For breakfast: Instead of a sugary cereal, try porridge with fruit, or homemade granola.
For main meals: Instead of eating pre-made soup, why not try and make your own from scratch with fresh vegetables. Same with your favourite prepackaged meals like lasagne, curries, etc.
For desserts: You can still make plenty of sweet-tasting delights with the use of things like coconut sugar (coconut sugar has a low glycemic index of 35 compared to regular table sugar with a glycemic index of 60-75) and dates instead of adding refined sugar into your baking. In Free-From Heaven magazine we share some deliciously sweet recipes, all refined sugar-free. For example – raw almond butter fudge, vanilla coconut baked doughnuts and lemon shortbread. 
Here are a few of our favourite refined sugar-free desserts:
Coconut Jam Thumbprint Cookies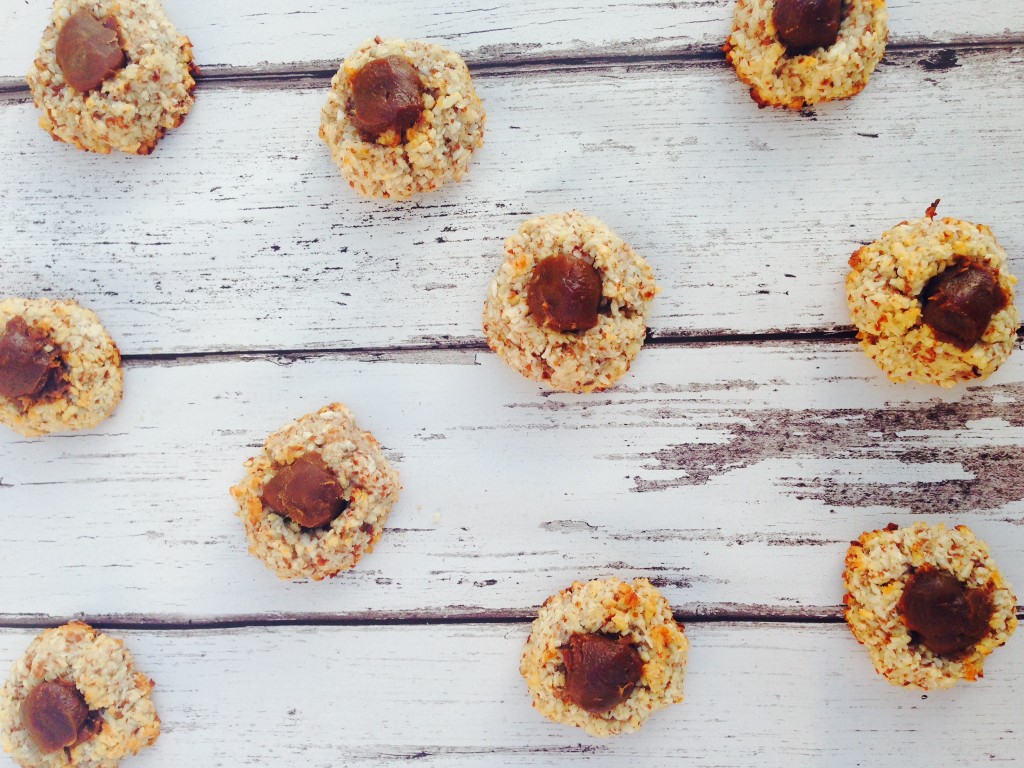 Vegan Strawberry and Chocolate Buttercream Tart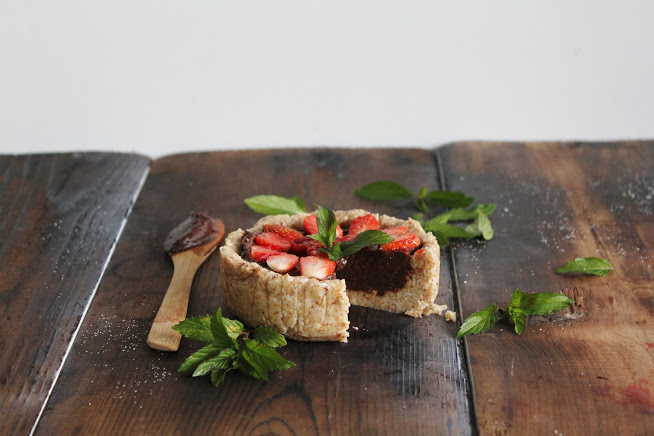 Paleo Blueberry Breakfast Muffins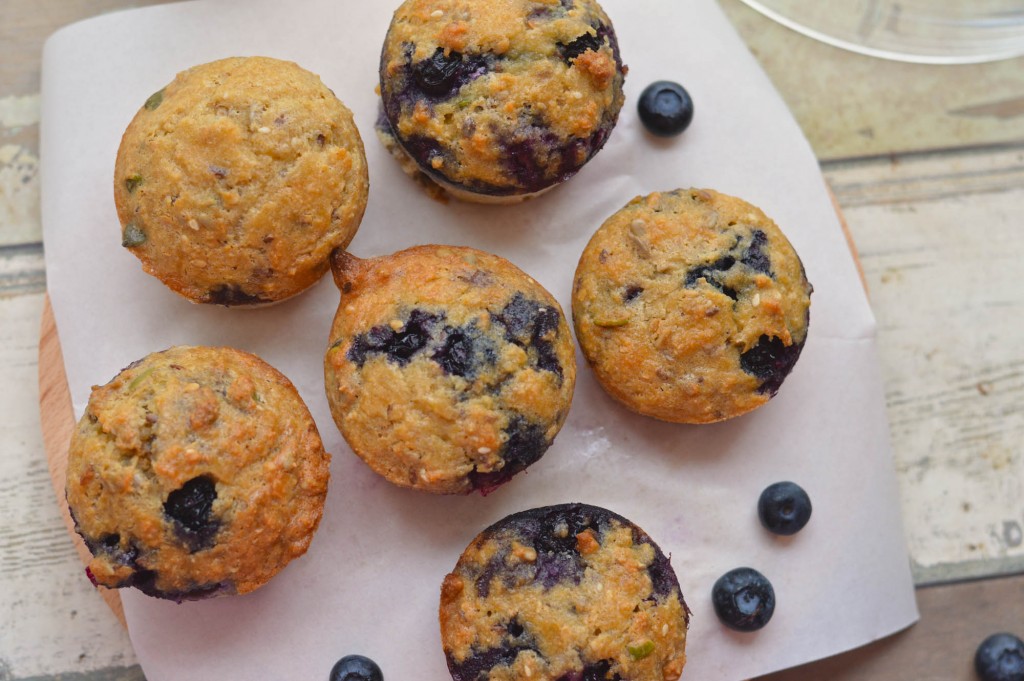 See our full online collection of refined sugar-free recipes.
What to swap when starting an added sugar-free diet:
Cereal bars —-> read the labels for low sugar ones, or make homemade granola bars
Chocolate —-> find dark chocolate with less added sugar (70% cocoa and above, and raw cacao)
Biscuits —-> swap for oatcakes or rice cakes
Sweets —-> try dried fruit like sultanas, raisins and bananas
Cakes —-> swap for plain currant buns, fruit scone or malt loaf
A large proportion of our sugar comes from sugary drinks such as fruit juice, squash and fizzy drinks. A 500ml bottle of fizzy drink reportedly contains the equivalent of 17 cubes of sugar. If you love orange or apple juice – try eating an orange or apple instead. It's when the sugar is released that it can become damaging to our health – and sugar is often added to fruit juices to make them even sweeter.
Do you follow a refined sugar-free diet? We'd love to hear your top tips! Leave us a comment below or tweet us @FreeFromMag!
Tags:
Tips