Sugar and its effects on children….
Author, personal trainer and fitness instructor Alison Beadle looks at the effects of sugar on children and how we can go about nipping their intake in the bud earlier, rather than later…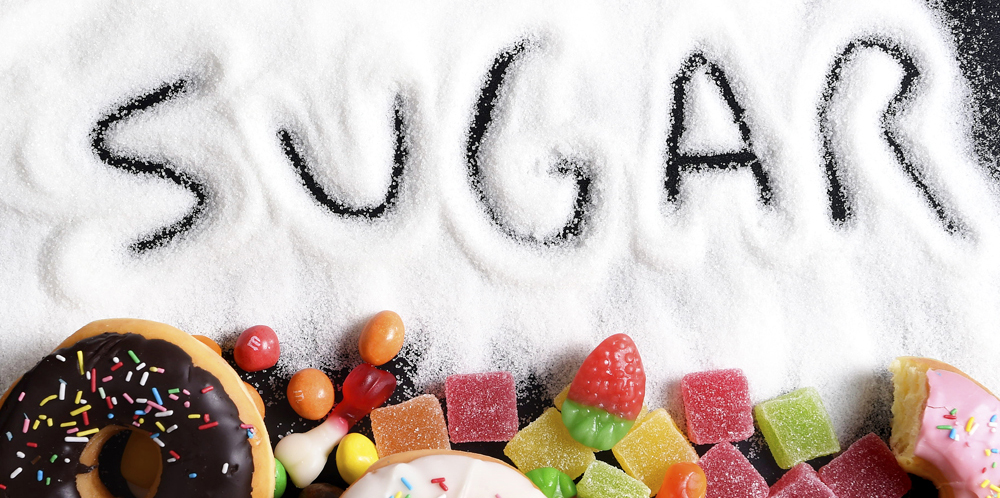 Sugar is a staple in most children's diets today, whether we like it or not. So what are the effects on children and how can we reduce the amount of sugar they consume?
SUGAR RUSH, HYPERACTIVITY? 
Sugar has historically been blamed for behaviour disorders and hyperactivity. Whether this is true or not is debatable. American food allergist, Benjamin Feingold, blamed food additives for hyperactivity, whereas a meta analysis of various studies carried out in the 1990s concluded that sugar didn't cause sugar rushes in children. Some claim that it's the excitement of having their favourite sugary food which made them hyperactive, rather than the physical effect of the sugar on the body itself. I teach children myself and definitely find them more excitable when they have consumed high levels of sugar before class.
OBESITY?
We are reaching an obesity crisis in children. According to the Health Survey for England 2012, among children aged 2-15, 28 per cent were classed as obese or overweight. Refined sugars are essentially empty calories and are hidden in so many foods that it is really hard to find foods without sugar in some form. Unless you are constantly watching what your children are eating, it's hard to stop them eating excess sugar. So it's not surprising that a combination of reduced physical activity and too much sugar is making our children fat.
TOOTH DECAY?
A survey completed by Public Health England in September 2013 showed that 27.9 per cent of 5-year-olds in the UK suffered from tooth decay. This has declined from 30 per cent in 2008, but it's still far too high.
SUGAR ADDICTION?
Sugar is highly addictive. If a child starts life eating high volumes of sugar, they are likely to continue the pattern throughout their life, potentially leading to diabetes and various other obesity related illnesses.
SUPPRESSION OF THE IMMUNE SYSTEM?
Studies conducted by DR Linus Pauling in the 1970s have shown that high levels of sugar can compromise the body's immune system in both adults and children.
So how do we avoid sugars and help our children to become healthier?
LOOK OUT FOR HIDDEN SUGARS
Many ingredient lists include multiple types of sugars. For example, I looked at some low fat flapjacks recently. First ingredient: oats, then cane sugar, then rice syrup, then butter, then fructose and finally fruit. In summary, oats, sugar, sugar, fat, sugar and sugar. It doesn't take a genius to know that the nutritional value of that bar is minimal, although it is calorie dense.
YOU REALLY DO HAVE TO KNOW YOUR SUGARS AND SUGAR SUBSTITUTES
If you aren't sure, check out our table, below, to help you through the sugar minefield. Look at where the sugar is on the ingredient label. The closer to the beginning it is, the more there is in the product (this is one of the reasons suppliers use smaller amounts of multiple types – they appear further from the beginning). Also, check the amount of sugar per 100g/100ml on the label. Try to go for products containing 5g or less per 100g/ml.
---
        FORMS OF SUGAR
         MOLASSES                         SUCROSE                                AGAVE
         PALM SUGAR                   COCONUT PALM                     SUGAR
             MALTOSE                   BARLEY MALT SUGAR              TREACLE
         MALTITOL                             XYLITOL                              HONEY
                     ISOMALT                            FRUCTOSE                          CORN SYRUP
                      BROWN RICE                        SYRUP                            MALTODEXTRIN
             DEXTROSE
---
CHANGE THE WAY YOUR CHILDREN SNACK
If you are giving your children sugar, choose a natural source and mix it with good fats to slow down the absorption rate. For example, swap a fruit flavoured yoghurt for natural yoghurt with some fresh fruit added. My six-year-old niece told me last weekend that she likes to snack on sugar-snap peas and baby carrots. It doesn't have to be boring and there are many healthy no added sugar recipes now available.
FIND ALTERNATIVE REWARDS
Sugary sweets and snacks are often used as rewards. Find an alternative such as a cheap toy, an exciting trip out or play a new game. That way as they move into adult life they are less likely to see sugary products as a treat or reward and are less likely to overindulge.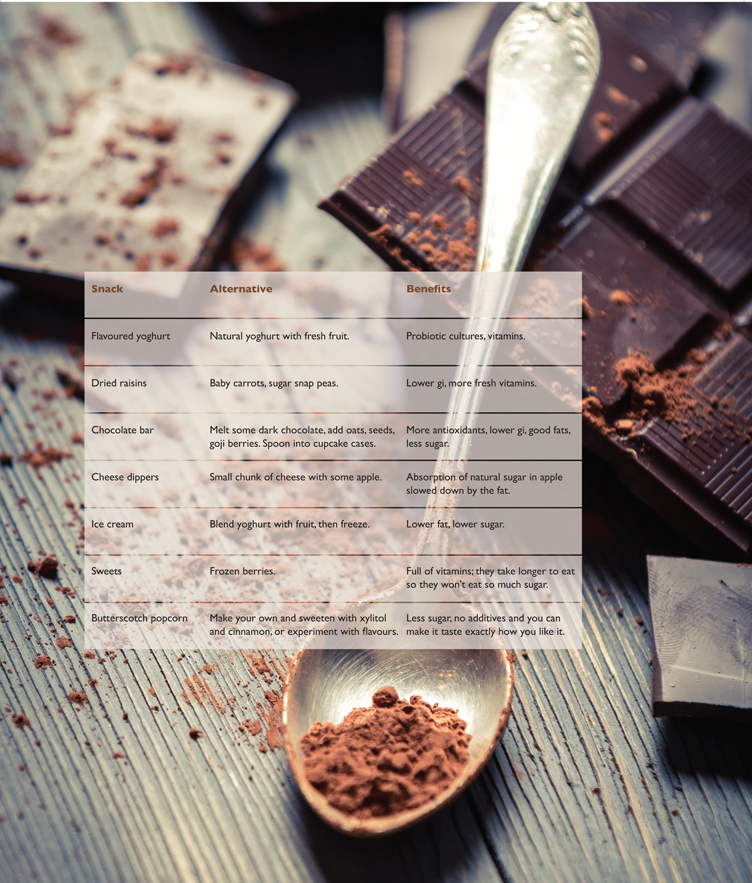 About the author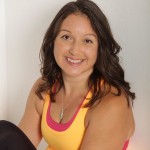 For more information on sugar-free alternatives from Alison click here or read about the sugar-free diet. Or check out these brilliant sugar-free recipes. You can find Alison over on the Sugar-Free Me website, as well as on Facebook and Twitter.
Tags:
Kids
,
News
,
Sugar-Free Diet