Coconut Merchant
Coconut Merchant are passionate about sharing the goodness of coconuts, with their range of natural coconut based products.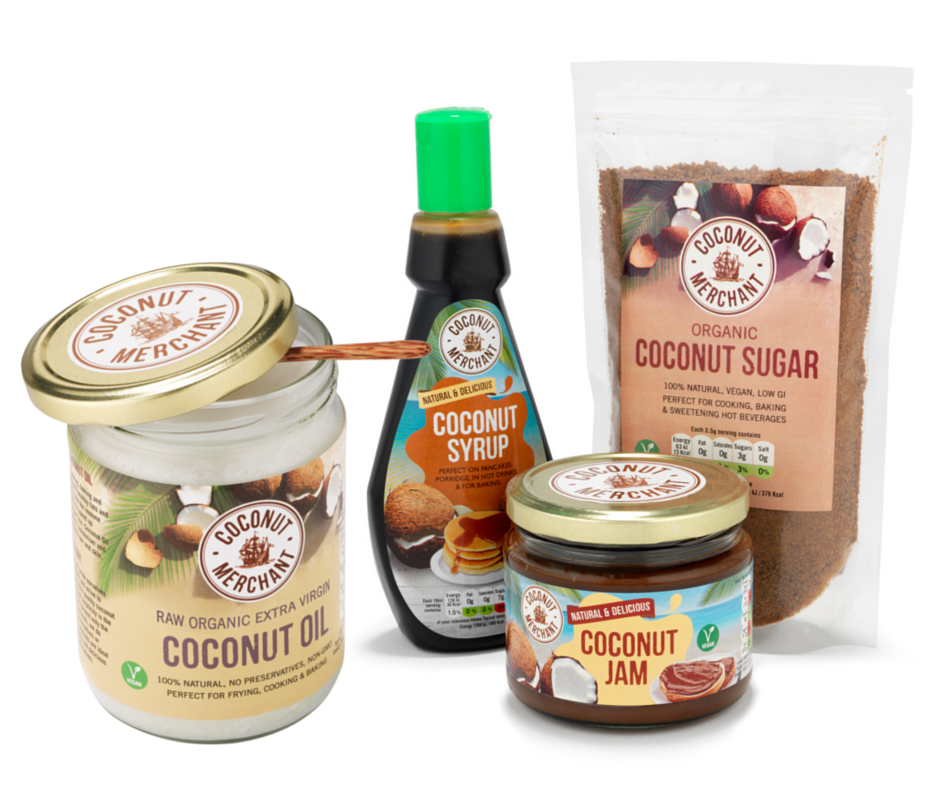 Coconut sugar has a low glycemic index of 35 compared to regular table sugar with a glycemic index of 60-75. It has a subtle sweetness and makes a healthier option over regular sugar when sweetening drinks and baking. Coconut Merchant's new coconut syrup is a sweet and tangy splendour perfect for baking and adding to desserts and breakfasts.
Their new coconut jam, with a surprising caramel taste and hints of the tropics, really is happiness in the mouth! It was mentioned as 'highly commended' at the FreeFrom Food Awards 2015.
Some of us in the Free-From Heaven office got to try some of the delicious stuff and had this to say about it:
Sally: Sweet and tangy, complex flavours with lots of depth.
Nick: Sticky texture and perfect on crumpets
Laura: Good for a sweet treat
Bob: Under tones and of dates – smoother than most jams
Sarah: Natural, clean taste – generally not a fan of Coconut or Coconut flavours but this is delicious and definitely worth a try
All of Coconut Merchant's products are suitable for vegans and those on a gluten free or dairy-free diet.
Packed with all the healthy fats, vitamins, and minerals naturally present in coconuts, Coconut Merchant's products are great for those after healthy food and beauty alternatives. Their comprehensive range of quality, coconut-based products include:
Raw Extra Virgin Coconut Oil

Coconut Butter

Coconut Flour

Coconut Sugar

Coconut Jam

Coconut Syrup

Coconut Flakes (raw and toasted)

Desiccated Coconut

Coconut Chips

Coconut Milk

Coconut Water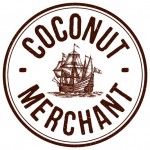 Coconut Merchant's products are available to buy on their website, Amazon and limited stockists in the UK. You can also check them out on Instagram, Facebook and Twitter. You can find out more about the benefits and uses of coconuts here.
Tags:
Dairy-Free
,
Egg-Free
,
Gluten-Free
,
Products
,
Vegan
,
Vegetarian