Easy Homemade Nutella
This homemade nutella is so easy to make and contains no nasties at all- no refined sugar, no Palm oil, or preservatives and is completely vegan. This recipe calls for almonds, but the original version uses hazelnuts and you could use them here if you prefer.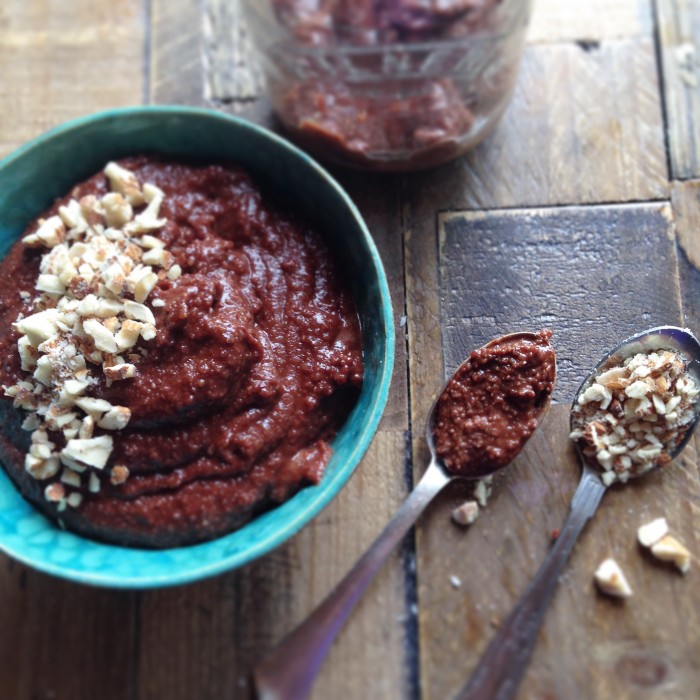 Easy Homemade Nutella
By Nikki Webster (www.rebelrecipes.com)
Serves 4-6 | Prep 15 mins | Cook none |
SF DF EF V MF GF

Ingredients
300g almonds
4 tbsp coconut oil
4 tbsp cocao powder
4-6 tbsp maple syrup – depending on how sweet you like it.
Pinch Himalayan salt
150ml water
Directions
Add the almonds to your blender and blitz until you have a fine powder (reserve 1/4 cup of whole almonds to add in later if you like your nut butter chunky).
Gently melt the coconut oil in a saucepan.
Add the cocao powder, maple syrup, salt and coconut oil and blitz again so that you get a paste.
Next add the water until you get the consistency you want.
If you have reserved some almonds quickly blitz or crush them a little and stir into the mix.
Spoon into a sterilised jar and seal – can be keep for up to 6 weeks but we doubt it will last that long!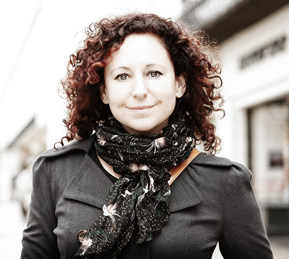 About the author: Nikki demonstrates how easy it is to make real food on her blog, Rebel Recipes, which is about rising in opposition to food mediocrity. She shows that it's just as convenient and cheap to make nutritious healthy meals as it to buy a processed ready meals, and her passion for plant based food shines through her recipes, which are certain to tempt you in to trying a plant-based diet for yourself. You can get in touch with Nikki on Facebook and Twitter, or to see more of her recipes, follow her on Instagram.
Tags:
Dairy-Free
,
Dairy-Free Dessert
,
Dairy-Free Recipes
,
Gluten-Free Dessert
,
Sugar-Free Dessert
,
Sugar-Free Recipes
,
Vegan Dessert
,
Vegan Recipes