Hemp Marzipan Superfood Monsters
These healthy Halloween Monsters are made using raw vegan hemp marzipan!  They get their naturally vibrant colouring from plant pigments, phytonutrients, found in raw & organic superfood powders such as Acai and Spirulina, so there is no need to add in any nasty artificial colours.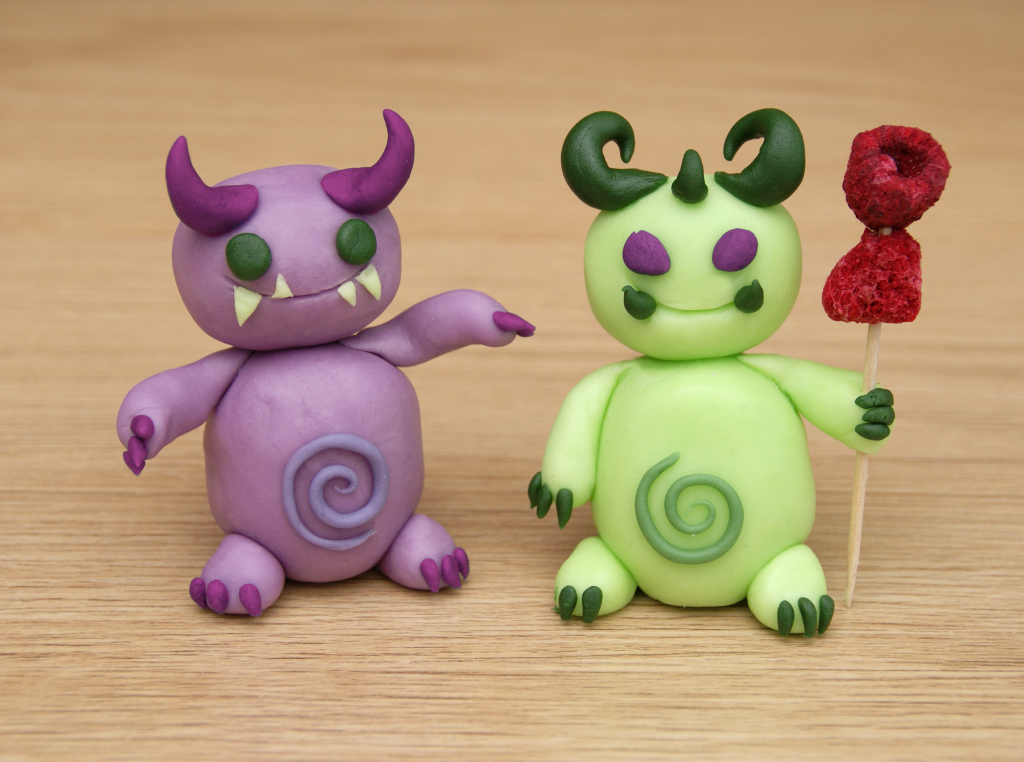 Hemp Marzipan Superfood Monsters
GF SF DF EF V MF
Ingredients:
50g inSpiral hulled hemp seeds
60g skinless, flaked almonds (preferably soaked overnight)
3 tbsp raw agave syrup, maple syrup or local honey (choose the lightest colour sweetener that you can find)
10 drops almond essence
Superfoods to colour
Freeze dried raspberries to decorate
Method:
1. Pick out any darker-coloured parts of the hemp seeds.
2. Blend all the ingredients until smooth, then blot with clingfilm or kitchen paper.
3. For the green monster we made one batch with spirulina, the miracle superfood from the sea, and a second batch with barleygrass, a close cousin to dark green leafy vegetables this young grass offers a great nutrient density.
4. For the purple monster we made one batch with acai, an incredibly antioxidant-rich berry and a second batch with purple corn extract and acai.  Both of these plants take their purple colour from plant-nutrient anthocyanin.
5. Mould your marzipan into spooky little monsters.
6. Place freeze-dried raspberries on a cocktail stick to create a red staff.
See the full blog post here.

Tags:
Dairy-Free Recipes
,
Gluten-Free Halloween
,
Gluten-Free Recipes
,
Sugar-Free Recipes
,
Vegan and Gluten Free
,
Vegan Recipes