Raw Key Lime Pies
These super delicious little treats are really simple to make and taste amazing. The avocado and lime filling is smooth and creamy, and the fresh zing of the lime combined with the sweetness of the base makes for a really light and refreshing pudding.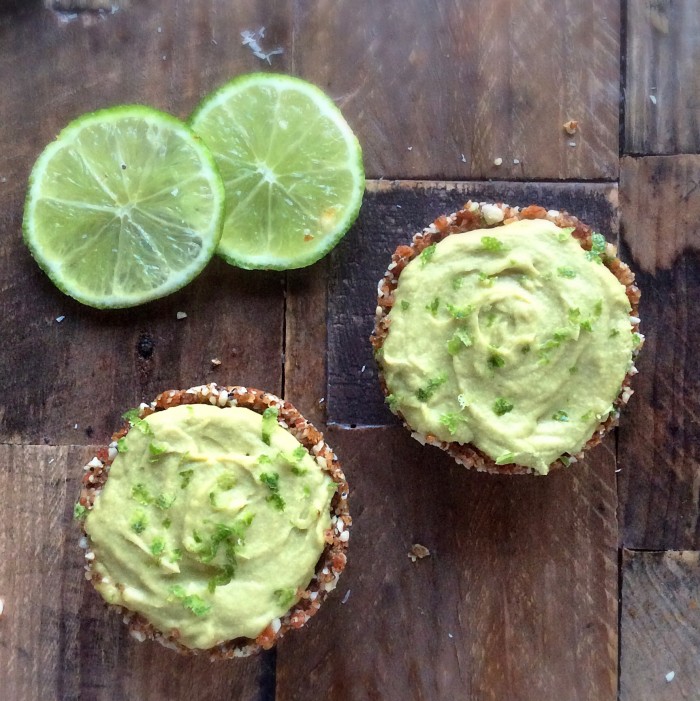 Raw Key Lime Pies
By Nikki Webster (www.rebelrecipes.com)
Serves 6 | Prep 15 mins | Cook none |
GF SF DF EF V MF
Ingredients
1 cup almonds
1 tbsp chia seeds
1 cup medjool dates
Pinch sea salt
Topping;
1/2 cup coconut butter
1/2 avocado
Juice 1 lime
2 tbsp coconut syrup
Pinch sea salt
Lime zest for the top
Directions
Add the almonds to your food processor and blitz until you get a fine crumb. Add in the dates and blitz again. Finally add in the chia seeds and salt and give it a pulse.
Cut out little strips of baking paper and then lay them across the bottom of the muffin tins so that the tarts come out easily.  Divide the base mix equally between six of the spaces.
Tap the mix down with a spoon so that the base is firm. Make little indents in the middle then put them in the freezer for 15 minutes to firm up.
To make the topping add all the ingredients to your food processor and blend until smooth and creamy (aprox 3-4 minutes). Spoon onto the bases.
Pop the tarts into the freezer for 30 minutes to firm up then transfer to the fridge until eaten.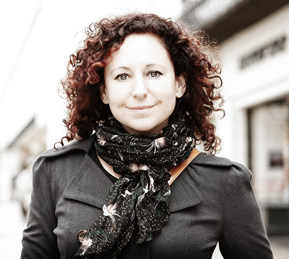 About the author: Nikki demonstrates how easy it is to make real food on her blog, Rebel Recipes, which is about rising in opposition to food mediocrity. She shows that it's just as convenient and cheap to make nutritious healthy meals as it to buy a processed ready meals, and her passion for plant based food shines through her recipes, which are certain to tempt you in to trying a plant-based diet for yourself. You can get in touch with Nikki on Facebook and Twitter, or to see more of her recipes, follow her on Instagram.
Comments
Tags:
Dairy-Free Dessert
,
Dairy-Free Recipes
,
Gluten-Free Dessert
,
Gluten-Free Recipes
,
Paleo Dessert
,
Paleo Recipes
,
Pie
,
Sugar-Free Dessert
,
Sugar-Free Recipes
,
Vegan and Gluten Free
,
Vegan Dessert