Raw Brownies with Berry & Banana Sorbet
These vegan raw brownies with a berry and banana sorbet just ooze summer. Made without gluten, refined sugar or dairy, what's not to love?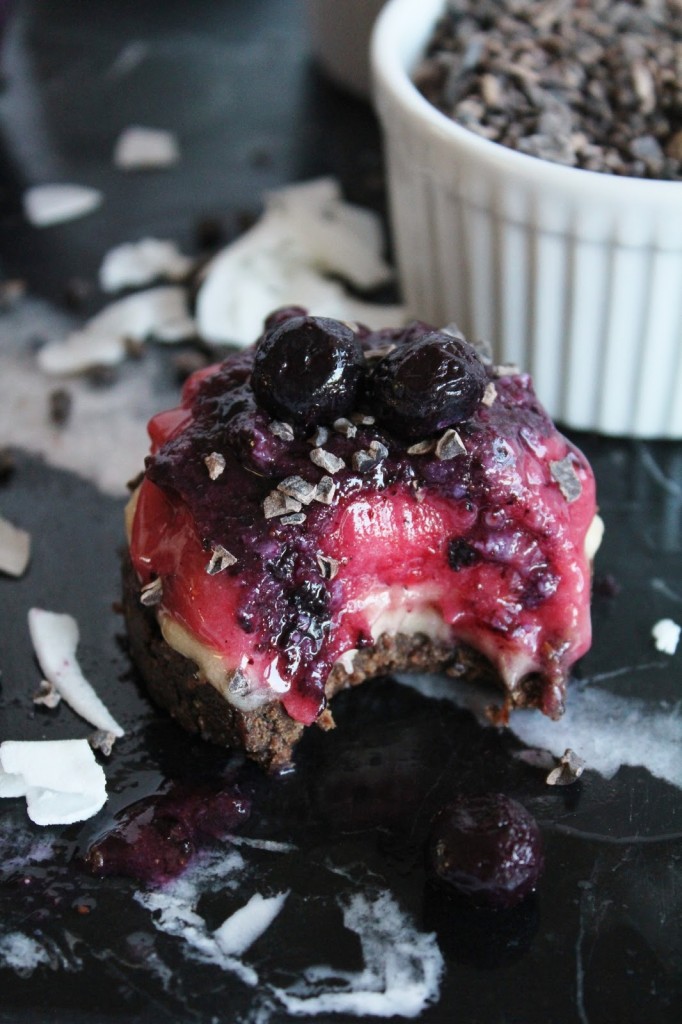 This recipe is: gluten-free, dairy-free, egg-free, refined sugar-free, vegetarian and vegan.
By Emily of This Rawsome Vegan Life. 
Ingredients | Makes two towers
Brownies:
1/2 cup raw nuts or oats

1/2 cup raisins or dates

2 tablespoon hemp seeds

2-3 tablespoons cacao powder

Pinch of cinnamon and chili powder 
Sorbet:
1 frozen banana

1/2 cup frozen strawberries

1/2 cup frozen blueberries

3 tablespoon maple syrup or other liquid like water or vegan milk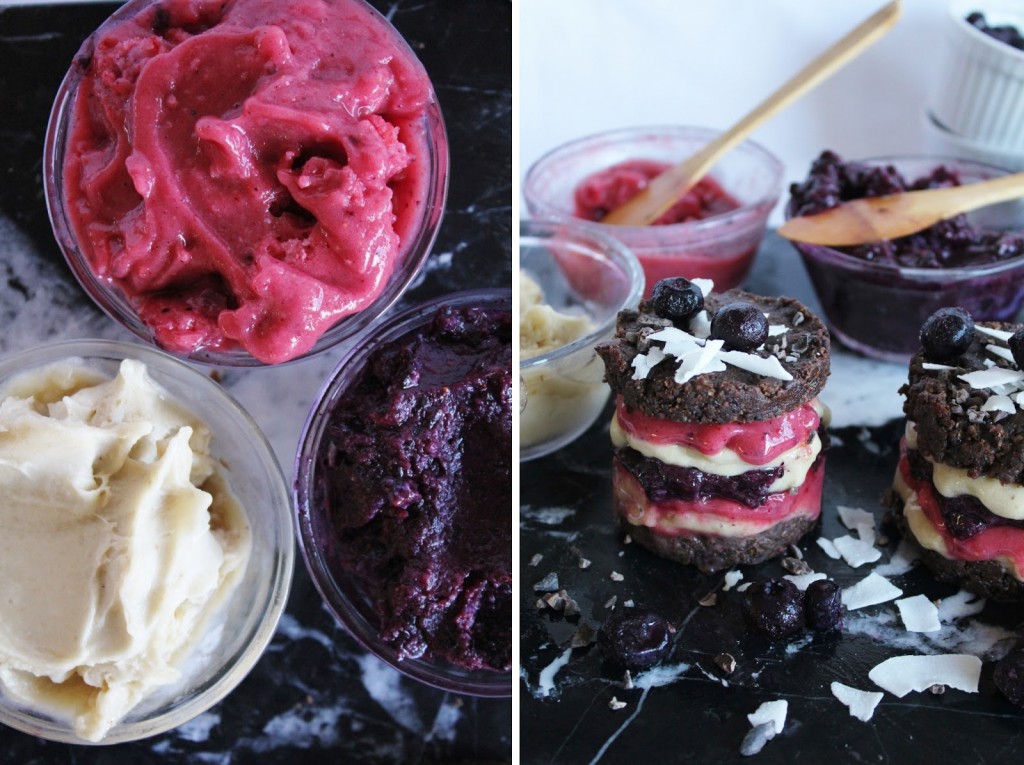 Method:
To make the brownies
1. Pulse the walnuts, hemp seeds and cacao in your food processor until they become a rough flour, then add the raisins, cinnamon and chili and process until it sticks together in a rough dough.
2. Press into circles with a cookie cutter and put in the fridge or freezer until solid (about 30 minutes). 
To make the sorbet
1. Separately blend the banana, strawberries and blueberries until smooth like sorbet, adding 1 tablespoon of maple syrup to each, if you want to. This simply makes it creamier and sweeter. It doesn't need the extra sweetness so you could add water or vegan milk instead.
2. Keep in the freezer until you are ready to make the towers. 
To assemble
1. Spread the different sorbets onto your base brownie as you like, then top each one off with another brownie. Sprinkle with berries, coconut, cacao nibs and whatever else you like. Eat right away or keep in the freezer. Enjoy!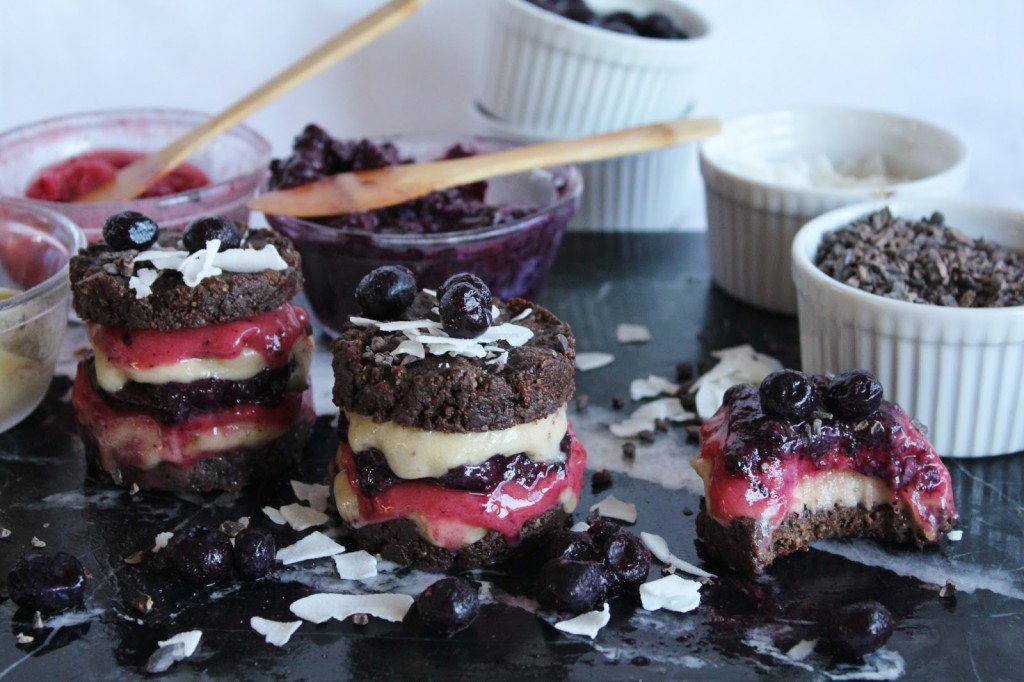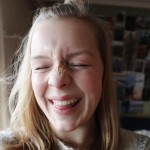 About the author:
Emily is a vegan, plant-based foodie blogger over at Rawsome Vegan Life, documenting her inventive recipes as she experiments with raw foods. She believes in eating for happiness, and eating what you want.
You can visit her website, or say hello on Facebook and Twitter.
Want more recipes?
Check out more delicious gluten-free recipes and vegan recipes! For even more, grab a copy of the magazine.
Tags:
Brownies
,
Dairy-Free
,
Dairy-Free Dessert
,
Egg-Free
,
Gluten-Free
,
Gluten-Free Dessert
,
Paleo Dessert
,
Recipes
,
Sugar-Free Dessert
,
Vegan
,
Vegan and Gluten Free
,
Vegan Dessert
,
Vegetarian