Embrace veganism with Vegan Food & Living magazine – the delicious approach to ethical eating!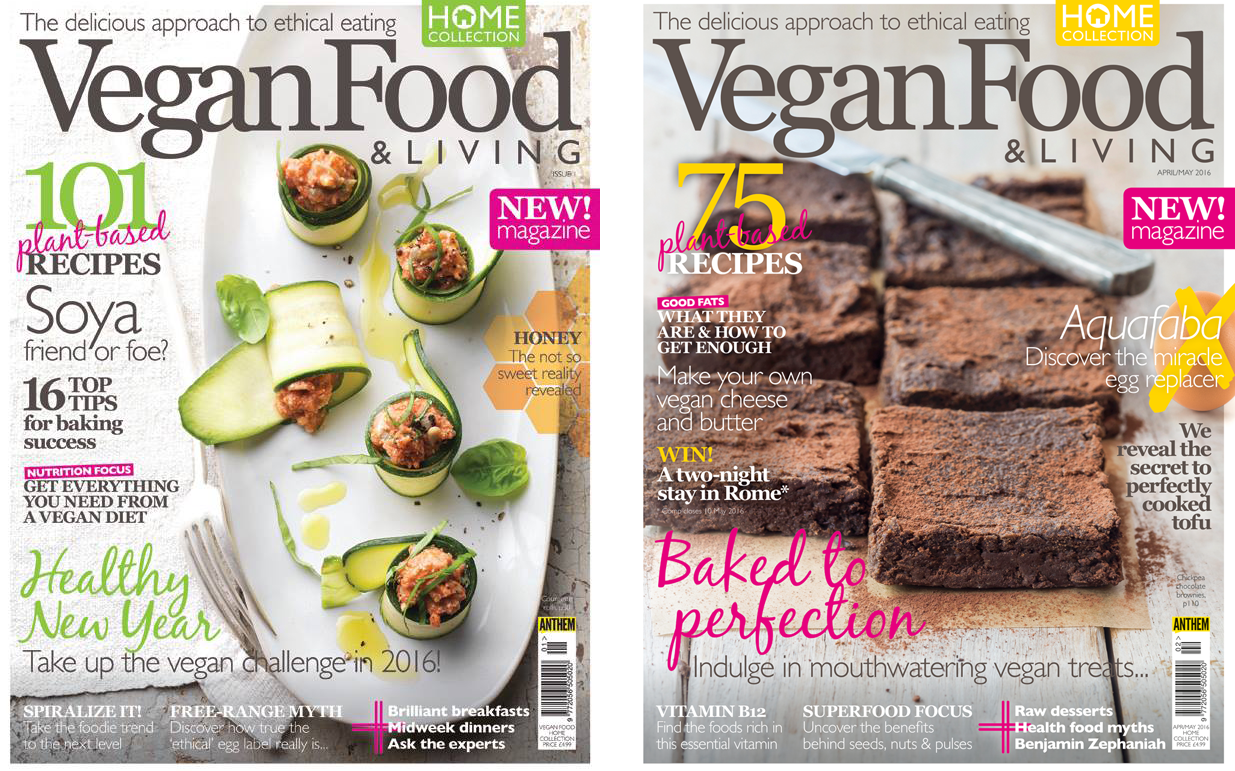 Vegan Food & Living is a magazine dedicated to celebrating the delicious side of ethical eating. Containing at least 75 plant-based recipes every issue ranging from seasonal specialities to quick & easy breakfast, lunch and supper ideas, perfect weekend dishes that are made to share and foolproof baked treats, you'll never be stuck for inspiration again.
Plus you can learn everything there is to know about the foodie side of veganism with features on specialist ingredients, nutritional advice, celebrity interviews, product reviews, travel guides and much more!
"I just wanted to let you know how impressed I am with your new Vegan Food & Living magazine. I saw the April/May edition in Sainsburys the other day and liked the look of it so took a chance and bought a copy. And after reading it through at home I felt I should give some well deserved praise to you all. If the subsequent issues are as good as this one then you are onto a real winner cos I feel there is a real gap in the market for a magazine like this. What I like about it is that it is well informed from a nutritional point of view and isn't just a magazine with recipes that are free from animal products but with no thought for nutrition. I'm so excited to try some of the recipes! Best wishes in your new venture!" – Liz Shearer
"I'm so excited to see this new magazine on the shelves. 10 year old me would never have imagined a vegan magazine being circulated!" – Amber Pollard
"I bought this magazine at the airport going on holiday, and spent all week reading it. Loved it!" – Paul Cooper
"Can I begin by saying how impressed I was by your first issue of  "Vegan Food & Living".  The writing is informative and somehow 'kinder' to the reader than other similar publications. The recipes are many and the accompanying photography is eye catching, and reading Vegan Food & Living for the first time I was inspired, by the overall make-up and tone" – Gregor Law

Pick up your copy of Vegan Food & Living from selected Sainsbury's, Waitrose and Tesco supermarkets, as well as WHSmith, Hobbycraft and independent newsagents or order online from us here.
Don't forget to join us over on Facebook and Twitter to keep up to date with the latest vegan news, recipes and information…