Vegan Spiced Breakfast Quinoa Porridge
This spicy breakfast recipe is an ideal breakfast sure to keep you satisfied throughout the morning.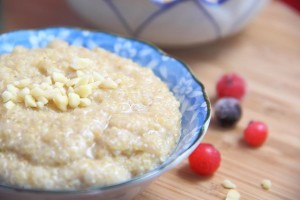 By Natalie Tamara of The Tofu Diaries.
I could rave on all day about my love for quinoa and its health-giving loveliness, but what I've really come to appreciate lately is its versatility. This creamy, warming quinoa porridge has been one of my favourite breakfast options so far this year. It's so easy to whip up a batch on a Sunday evening and reheat a portion each morning for a healthy start to the day.
Quinoa porridge is best reheated with a little extra milk added and you can mix up the toppings depending on what you fancy each day. You could even take it one step further and make up a plain, unspiced batch at the start of the week and choose a different flavour each day, be it mixed spice, pure cinnamon, vanilla… you get the idea. You even go all out and add a little date syrup and sea salt for a tempting salted caramel quinoa porridge!
Dairy-Free, Egg-Free, Sugar-Free, Vegan
Makes 4 servings
Ingredients
160g uncooked quinoa, well rinsed
800ml oat milk (or plant milk of your choice)
200ml coconut cream (that's the thicker, tinned stuff)
1/2tsp ground ginger
1/2 tsp cinnamon
1/4tsp nutmeg
1/4tsp ground all spice
Optional: 1tbsp mixed berries, sprinkle of chopped almonds per serving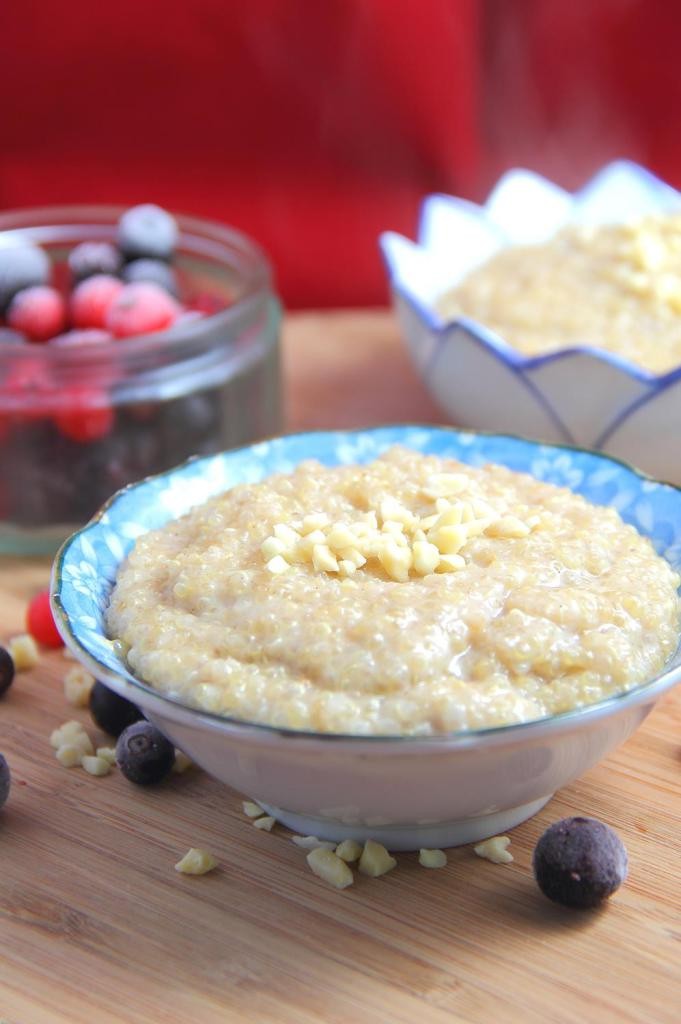 Method
1. Place all of the ingredients together in a saucepan and stir together.
2. On a medium high heat, bring the pan up to a simmer and cook for around 20 to 25 minutes, stirring occasionally until the quinoa has cooked through and it has formed a porridge-like consistency.
3. Serve with mixed berries, nuts or seeds as you prefer.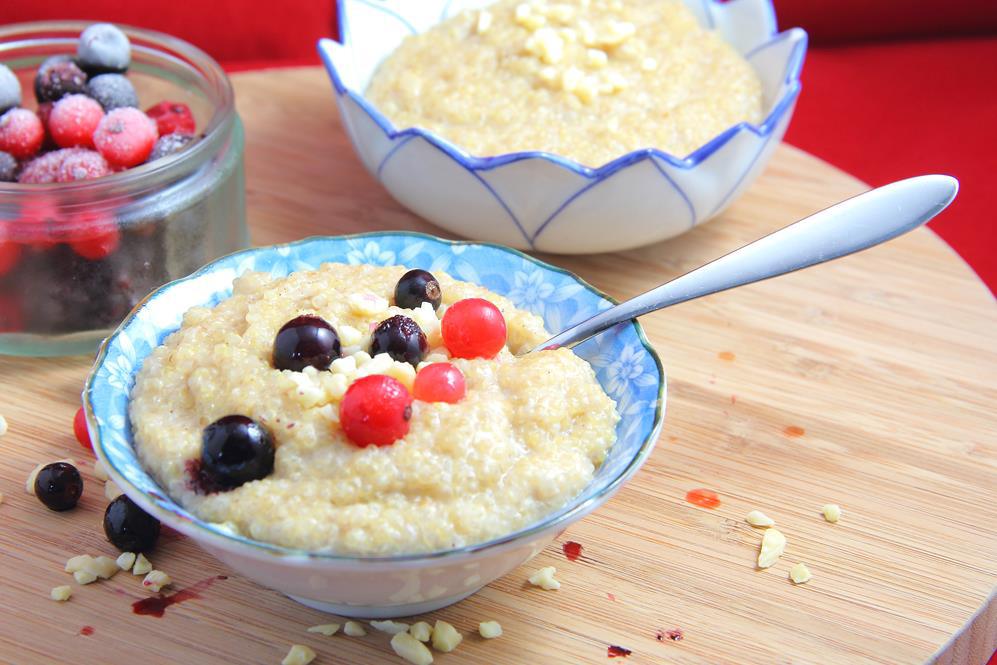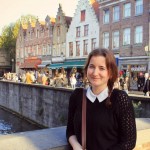 About the author:
Natalie Tamara is the author of vegetarian and vegan food blog The Tofu Diaries. The vast majority of her recipes are vegan, with a few including cheese or honey making them suitable for vegetarians. Natalie Tamara also posts about cruelty-free products, and about her travels across almost 60 countries (and counting). You can find her on Twitter and Pinterest.
See more of our tasty veggie dishes.
Tags:
Dairy-Free
,
Egg-Free
,
Recipes
,
Vegan
,
Vegetarian