Ask the Experts: Prevent gluten-free pastry from cracking!
Q How can I prevent gluten-free pastry from cracking?
Dove Farm's Clare Marriage answers your burning question…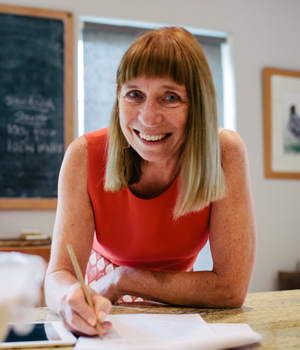 Of the many recipes visited at Doves Farm, our gluten-free shortcrust pastry is in the top five. How to prevent gluten-free pastry from cracking is one of the most frequently asked questions and it can certainly be minimised, if not prevented.
While gluten-free pastry is more delicate to handle, the most frequent reason for cracking is that there is insuffi cient moisture in the pastry. When making shortcrust pastry you mix the fat into the flour until it has the appearance of breadcrumbs, then add the liquid to bring together the dough. As gluten-free flours absorb more liquid than conventional flours, they need extra liquid in most recipes. The effect of using extra liquid in pastry creates a slightly sticky soft ball of dough. This may appear alarming at fi rst, but once the dough has been rested for at least 30 minutes in the fridge it will have a more familiar feel.
Rolling out the pastry between two pieces of floured clingfilm or parchment helps to support the dough when you are rolling it and as you lift and position it for baking, or simply just press the pastry into your baking dish using your fingers!
Another of my top tips for making good gluten-free pastry is to avoid handling it – when crumbling the butter into the flour, use either a pastry cutter or a fork to try and keep the fat as cool as possible. To make the perfect free-from pastry, simply substitute the butter with vegan butter.
For more gluten-free and free-from recipe inspiration visit www.dovesfarm.co.
Tags:
Advice
,
Ask the Experts
,
Gluten-Free Baking
,
Pastry