In the kitchen with… Danielle Walker
Self-trained chef Danielle Walker talks us through the paleo diet, living without grains and her latest cookbook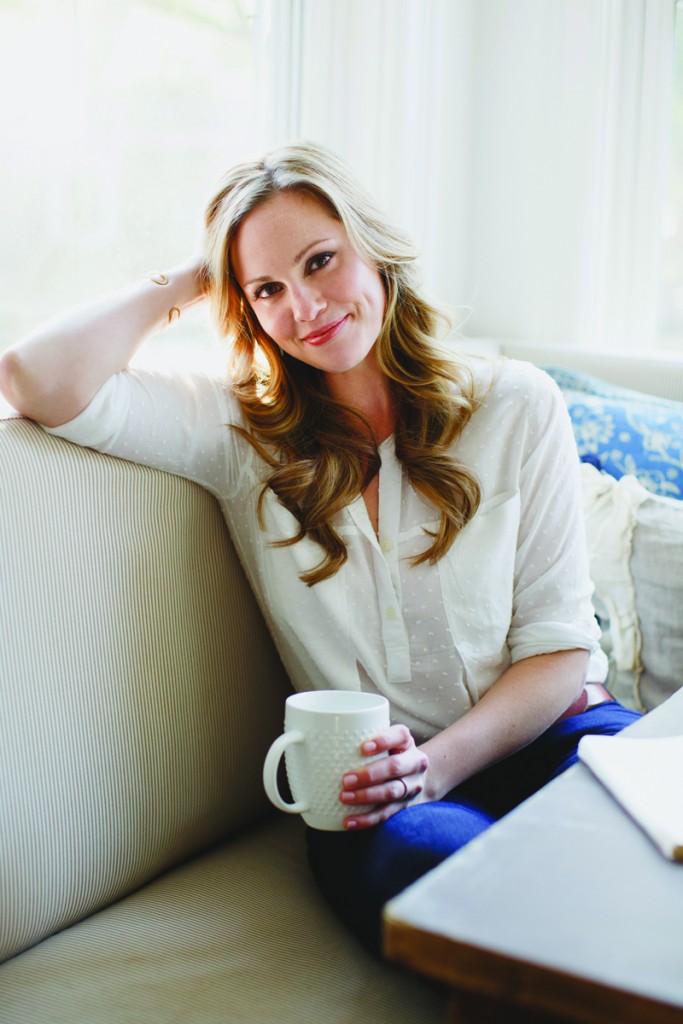 When and why did you first cut out grains from your diet?
I was diagnosed with severe Ulcerative Colitis in 2007. I initially decided to look into dietary changes after about 18 months of being really sick and hospitalized multiple times. The medications I was on were only making things worse and doctors were threatening to take more drastic measures, so I turned to food as my last resort. I went through different diets like whole grain, gluten-free or real foods, but none were working, so I decided to try the paleo diet about 3 years after my diagnosis.
Have you always had a passion for cooking?
I always loved cooking with my grandma and mother growing up. Before I was diagnosed, I was always just a recipe follower. Afterwards, I was forced to make up my own creations. With enough practice and experimenting, I started to get results that I really enjoyed!
What did you find most difficult about creating your own gluten-free recipes?
I think getting the texture with baked goods and breads was the hardest at first. I acquired the cooking skills with persistence and determination. I refused to give up the textures and flavours of the foods I loved, so it propelled me to keep trying until I got it right.
Which are your favourite gf flours and how do you like to use them?
I use almond flour and coconut flour daily. I use them for all sorts of recipes, but I mostly use them in my baked goods. A few years back, I found that combining them yielded a better crumb in my baked goods, so I rarely use them on their own anymore.
Why did you decide to set up your blog?
I felt really alone when I was first diagnosed, but even more alone when I had to switch my diet. In 2009, there weren't many websites out there with trustworthy recipes for this type of diet, so I wanted to be a source of hope for others struggling with similar issues and wanting to eat well. I had just left my job to be a stay-at-home mum to a newborn, so I ended up blogging as my creative outlet while he napped.
Were you surprised at the reaction you got?
Yes! I honestly had no aspirations for the success of the blog. I didn't know at the time that you could make a living from a blog, have anyone more than your parents and family read it, or even more, have a book published out of it.
Why is the paleo diet good for those with a gluten intolerance?
It's good for those trying to stay away from gluten and grains because the diet itself is all about eating non-processed foods. Gluten is a by product found in wheat, so when you cut out all grains, gluten is eliminated by default.
How easy is it to follow the paleo diet and what are the most important things to remember?
Living a paleo lifestyle can definitely be challenging at times in the beginning, but once you learn what foods can and cannot be eaten, it gets a lot easier. It is way more versatile than you'd think and is all about eating foods that are non-processed and healing to your body.
What are your top tips for turning a normal recipe into one that's suitable for a gf or paleo diet?
Recreating recipes takes a lot of experimenting and testing, so I suggest sticking to recipes that are naturally gluten-free and paleo, and making small substitutions like coconut oil for butter. Stick to recipes that are already heavy on protein and vegetables and you won't have much to change!
How do you decide which recipes to put into your cookbooks?
All of my recipes have to get a pass from my husband and my son, and then onto a series of various testers. They are some of my toughest critics, so if they don't like a recipe, I really have to reconsider what I had just created! I also love having non-paleo people over to try my recipes. If they love it, then I know it's book worthy.
What food would you pack for your perfect paleo picnic?
I would probably make a loaf of my blender bread and make curry chicken salad to sandwich in between two slices of that delicious and nutty bread! I would also include some fresh fruit and some of my real deal chocolate chip cookies for a sweet treat at the end.
What's your favourite recipe for a quick midweek supper?
I keep meatballs in the freezer at all times and make up a quick spaghetti and meatballs over zucchini squash noodles.
What do you have planned for the rest of the year?
We're really focusing on getting cooking videos up on my Youtube channel and getting ready for baby number 3! I am also working on a new book that will be released in autumn next year.
Try some of Danielle's recipes in her latest cookbook Against All Grain, Delectable Paleo Recipes To Eat Well And Feel Great, published by Victory Belt Publishing.
Tags:
Interviews