Melissa Morgan, aka Ms. Cupcake, runs a vegan bakery and shop in Brixton – here she talks to us about how vegan cooking has shaped her life.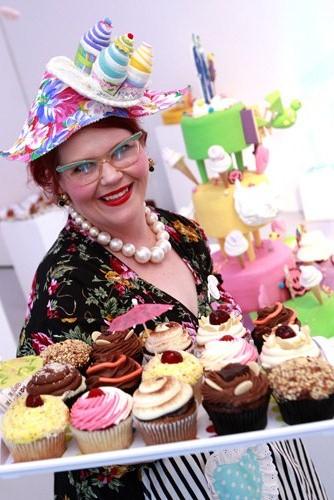 When did you first start baking vegan recipes?
I've always had a passion for 'free-from' baking. I love the challenge of trying to make something taste amazing that's suitable for as many people as possible. However, I really got interested in vegan baking about five years ago, when I was making the transition from vegetarian to vegan.
What was the first recipe you ever remember cooking?
I love a recipe that allows you to bung everything into one pot or bowl. When I was 13, I remember making a chickpea curry, which in suburban Canada in the '80s was a pretty cutting-edge recipe! My mum had to take me to about five shops before we could locate the mysterious 'curry powder'.
Why did you decide to set up Ms Cupcake?
When I became a vegan I was shocked that there weren't any vegan or 'free-from' bakeries in London, let alone the UK. In North America there are loads of them – most sizeable towns have at least one. So I figured if I was missing out on cake here in London, other people might be as well. I'm not the type of person to sit around and wait until someone else sorts out my problems, so I figured I better quit my day job and open a bakery!
What do you think are the most challenging aspects of good dairy-free cooking?
Like anything, once you've experimented a bit, things get easier over time. Nowadays you can find substitutes for nearly all ingredients, so dairy-free cooking is easy!
What top tips would you give to anyone just starting to cook vegan food?
Be creative and try new cuisines. A lot of Chinese, Japanese, Italian, Ethiopian, and Indian recipes are 'accidentally vegan' – meaning they just happen to not contain any animal products. Give them a whirl and you will be so excited about the new flavours you're getting, you won't be worrying about what's not in the recipes.
Do you have a favourite dairy-free recipe that you make all the time?
I love things with pastry and the good news is that most shop-bought shortcrust and puff pastry are naturally dairy free – just make sure you stay away from ones that say 'all-butter'. If I'm in need of a quick treat, I'll take some fruit and mix it with a bit of jam, then wrap some pastry around it and pop it in the oven – instant pie!
What are your favourite dairy replacement ingredients?
Nowadays you can find some really amazing and versatile cheeses that are dairy-free and instead made with soya, rice or nuts. Some of them are great at melting, like Vbite's Mozzarella Style, or some make for lovely cheese sandwiches, like the brand Vegusto. Tesco even has its own-brand of dairy-free cheeses now!
What did you enjoy most about creating your first vegan cook book?
I love cook books (and own far too many!) so when I started writing, I knew the key things that needed to be included. I wanted to ensure that all the ingredients could be found in your local shop, I wanted each recipe to be easy to make and, most of all, I wanted it to be fun! My publisher was right behind these ideas from the start, so it was such a dream writing the book.
How do you develop new recipe ideas?
I love being able to 'veganise' recipes that are usually made with tons of butter and milk. I look to recipes from my childhood and think about how to modernise them for the present-day palate. Once I've got an idea of what to make, it usually starts with a 'dash of this' and a 'dollop of that'. I'm also not afraid of failures in the kitchen – it really is helpful to find out what does not work! I'm a bit of a stubborn person, so if a recipe doesn't succeed the first time around, you can bet I will do it umpteen times until I get it right!
What's your secret to the perfect vegan cupcake?
Barely stir the batter. As soon as you add the wet ingredients to the dry ingredients, stir by hand for less than 10 seconds and then stop messing with the batter! People have a tendency to overwork it and, when you over-stir, that's when you end up with dry, flat, sunken cupcakes.
What do you have planned for the near future?
We have recently launched our postal service at the bakery, so you can have baked goods sent to you anywhere in the UK. I'm working on a new book at the moment and we have plans to open more shops around the UK and further afield.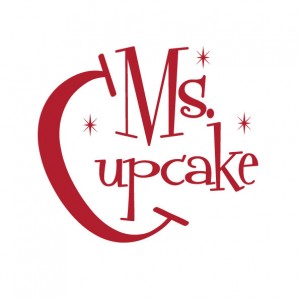 To find out more about Ms. Cupcake and her delicious range of vegan bakes, visit her website. You can also find Ms Cupcake on Twitter and Facebook.