In the kitchen with… Simply Caro
Model turned chef to the stars, Caroline Byron, also dubbed the 'Gluten-Free Nigella', is the latest big thing in New York catering and celebrity circles. But she has had an unusual journey into the gluten-free lifestyle, from illnessnesses as a young girl to studying at a top French culinary school, all along the way trying to find what was right for her. She did finally find her mojo and is now taking the free-from world by storm as she flourishes into her career.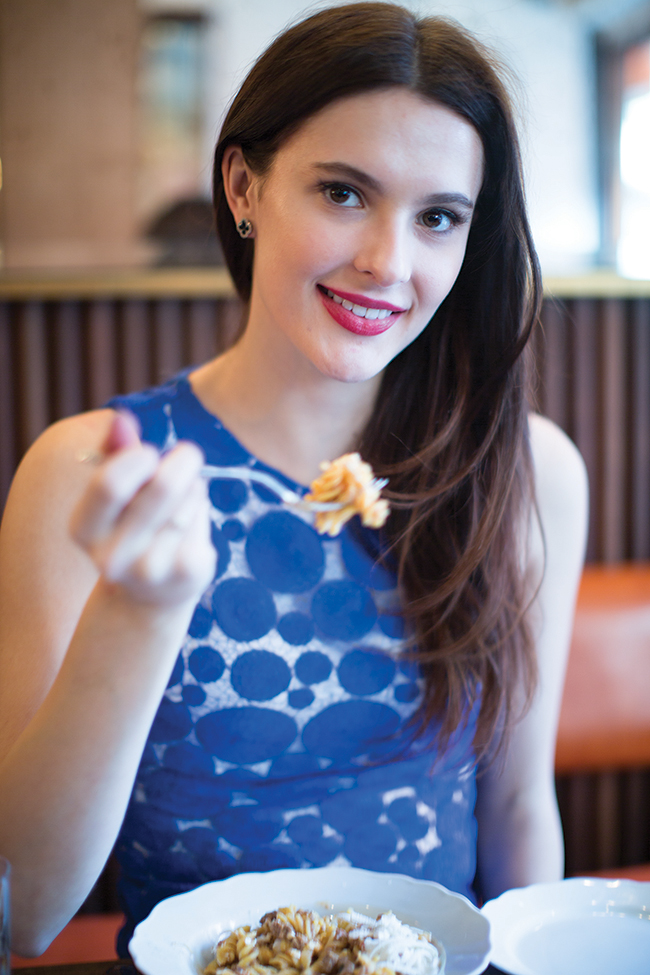 Q 

When did you first gain an interest in cooking?
I began cooking as a kid. I was not in school as I had Lyme disease, which I caught when my family moved from NYC to Connecticut. With all this free time I began to watch the Food Network. The first things I baked were chocolate fudge brownies, which I still love today – gluten-free of course!
Q 

Have you always been interested in healthy eating?
When I was a child, my doctor, a naturopathic physician, suggested gluten-free as part of the treatment for Lyme disease. I stuck with it, but then as a teen I ate anything and everything. It wasn't until I got sick again after culinary school that I began to fundamentally change my diet and move to gluten-free, and also cut down on sugar.
Q 

What lessons did you learn from training at the French Culinary Institute in New York?
I learned all the classic French dishes – from coq au vin to the perfect pastry. As students, the best part was that we got to taste all our efforts. It was so delicious!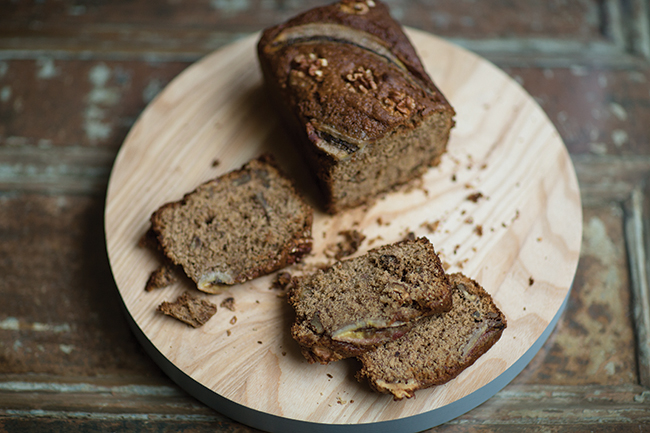 Q 

When and why did you decide to quit gluten and sugar?
After I left culinary school, where I had been eating gluten, sugar and cream every day, I got sick – my weight, skin and well-being had deteriorated and so I decided to cut out gluten and sugar. In fact I was almost vegan for a while, but then slowly I began to reintroduce things like fats and meat.
Q 

How did you find the early stages of the change?
It was hard work – I was also going to yoga and using supplements. I had such a sugar addiction that I had to wean myself off sugar with things like dates, but of course you still need to be careful – even if something is non-refined sugar it's still got calories!
Q 

What have been the difficulties (if any) since then?
Going away used to be hard – Cuba was a nightmare – but luckily Europe is catching up and there are more shops selling GF products and more restaurants serving GF meals.
Q 

What do you think when you hear that a gluten-free diet is the new 'trendy or fashionable' way to eat?
People used to say that about Lyme disease – so I know that people love to 'hate', but all I can tell you is my experience – I got sick from gluten, I stopped eating it and I felt better and looked better. That's it.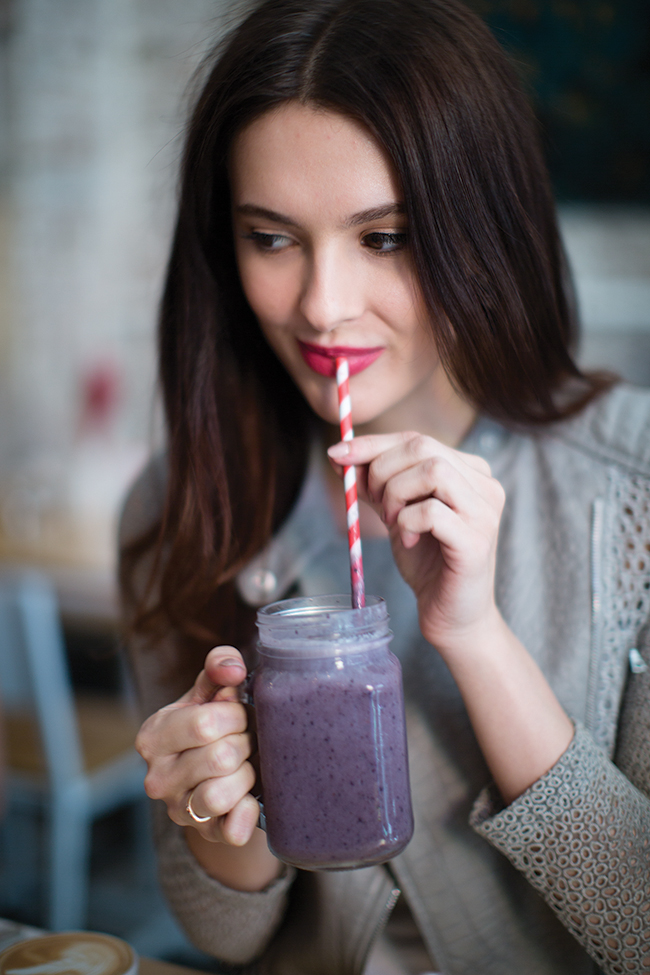 Q 

Do you still enjoy cooking the French classics – and how easy are they to replicate gluten-free? 
I love adapting French classics into gluten-free alternatives – it's what my debut cookery book is all about – however, there is one recipe that I simply cannot adapt and that is the French croissant – it just won't work for me as gluten-free. Sadly, it's also my favourite.
Q 

What are your favourite gluten-free flours to use in baking?
Almond flour – the healthiest with a chewy texture.

Sorghum is the base for most GF recipes.
Gluten-free oat flour – it's light and soft in texture.
Millet flour, which adds flavour and a nutritional boost.
Tapioca and potato starch are slightly interchangeable, but add structure and texture.
Q 

What advice do you have for anyone looking to cut out gluten from their diet?
Don't cut out everything at once – try cutting out the area where you tend to eat most gluten – be that sweet or savoury – and find a replacement. If you try cutting out everything at once, then you will probably find yourself slipping back to old habits. Take your time
and don't rush.
Q 

If you allowed yourself one gluten-free dish, what would you eat?
Croissants!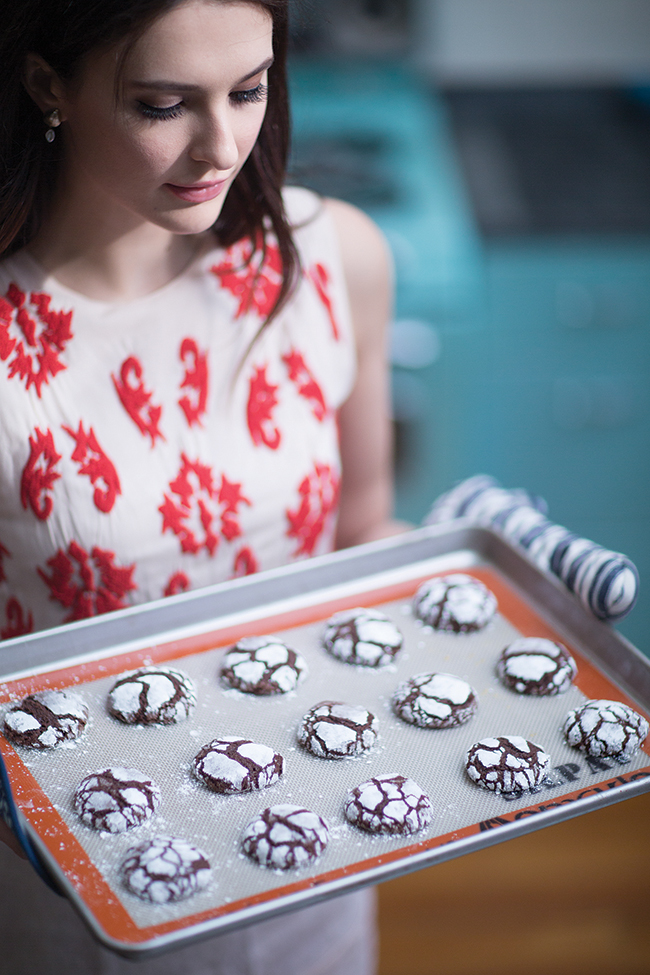 Q 

What is in your fridge right now?
Cashew milk, still water, vegetables from the farmers' market, butter (which I still do use), my probiotics and my collection of nail varnish!
Q If you could cook for anyone in the world, who would you cook for and why?
My best friends. They are the best and most fun people.
Q 

Who would be the six people (dead or alive) you would have to your dinner party? 
My grandparents, Oscar Wilde, Monet, Julia Child and Marie Antoinette (I would serve gluten-free cake to her!)
Q 

Who are your food heroes?
Ina Gartan of Barefoot Contessa and Julia Child.
Q 

What would be your dessert island/three-course meal?
Salmon sashimi, British pub-style fish & chips and an array of all things chocolate!
Interviews