In the kitchen with… Dominic Teague from One Aldwych hotel
One Aldwych hotel's executive chef reveals the ethos behind his successful menu at Indigo restaurant…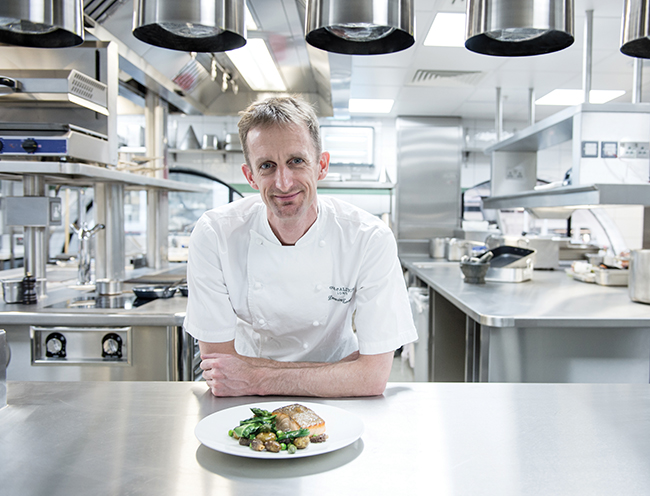 Q What is your culinary background?
I started at the Lanesborough Hotel when it opened in the early 90s, which was quite eclectic cuisine for its time. Later on, my time at L'Escargot was more about French classics, then international cuisine in Hong Kong and Sandy Lane in Barbados.
Q What was your thinking behind an exclusive gluten and dairy-free restaurant?
I had noticed more and more guests dining at Indigo with allergies and intolerances. I felt there was a gap in the five-star luxury market and felt it was a good fit for One Aldwych.
Q Have you any intolerances?
No, but I have members of family with intolerances, so I understand what they go through.
Q What are the major challenges in putting together a GF/DF menu?
Developing the recipes comes with experience and knowledge, but changing the mind-set of how you and your team cooks is more challenging. I've been pleasantly surprised at how well the team have adapted and embraced change.
Q Are you having to learn on the job?
Menus are constantly evolving, but I enjoy finding new free-from products and ingredients to use. We also have to put a lot of consideration and effort into our daily procedures to ensure there is no cross-contamination.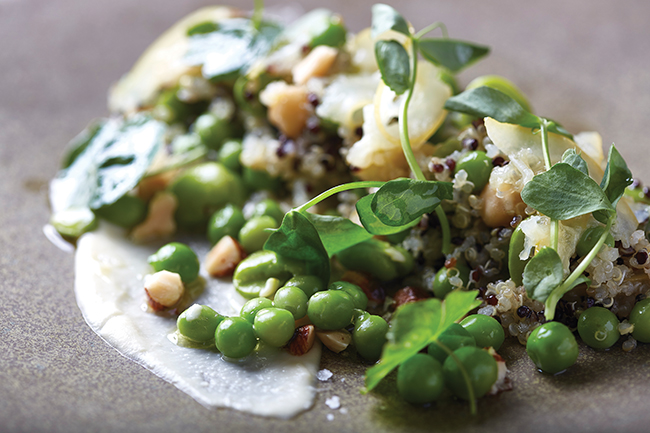 Q What has the feedback been like, both from those with intolerances and those without?
We've had very positive feedback and we continue to focus on serving great dishes that happen to be gluten and dairy-free. We have people eating out for the first time in years due to intolerances and they're saying what a fantastic meal they and their partner have had, which is what we were aiming for.
Q Is it true you didn't tell anyone the menu was completely GF and DF, and if that's the case, why not?
Yes, that's true. We didn't want our regulars to think we were having a big change in direction or quality with our offering. We wanted to challenge public perception of gluten and dairy-free cuisine and prove that it doesn't have to compromise on quality and flavour.
Q Is it harder to keep progressing your menu with the free-from aspect?
It certainly takes a good amount of thought and planning, but that's what makes it more rewarding is when you end up with a great result.
Q What are your most popular dishes?
Current favourites on the menu are beer-battered day boat fish with hand-cut chips, crushed peas and tartare sauce, roast grouse with celeriac, watercress and crispy potato and Valrhona chocolate mousse with cherry sorbet and pistachio.
Q What's next for you?
Keep striving to improve Indigo and be the best gluten- and dairy-free restaurant in the country.
For more information, visit www.onealdwych.com
Tags:
Interviews