My free-from life… Angela Rippon
TV star Angela talks to Gluten-Free Heaven about living with intolerances…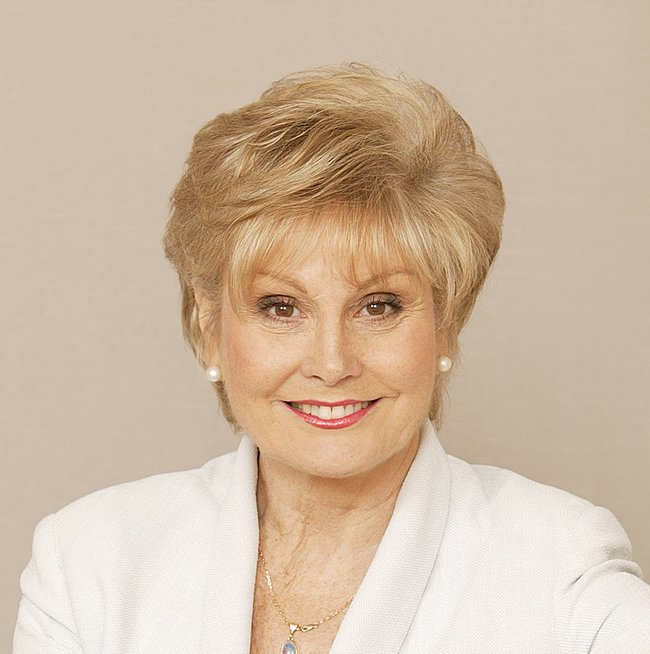 Television journalist, newsreader, writer and presenter Angela Rippon has been a fixture on our screens for many years, and has become a role model and icon for thousands across the country due to her personable and approachable style. From presenting Top Gear and Come Dancing to dancing with Morcambe and Wise and presenting Rip Off Britain, Angela has seen it all but, as with many of us, she has had to cope with dietary intolerances at the same time. We caught up with her for a chat about how she manages in her day-to-day life.
Q 

What food intolerances do you live with? 
Dairy and gluten.
Q How long have you had them and how did you find out? 
For almost 20 years. I had a severe attack of food poisoning, and afterwards suffered bloating, stomach cramps and general ill health. So I consulted a dietician who put me on an exclusion diet – and we discovered the two main intolerances.
Q Is being gluten intolerant a hindrance, or is it all second nature now? 
At first it was difficult to find foods that were gluten-free. But now not only health shops, but also supermarkets have free-from sections. The one in Tesco is particularly good.
Q What are the challenges and how do you overcome them? 
Knowing what's in packaged food, so I read the ingredient lists on packaging – very carefully!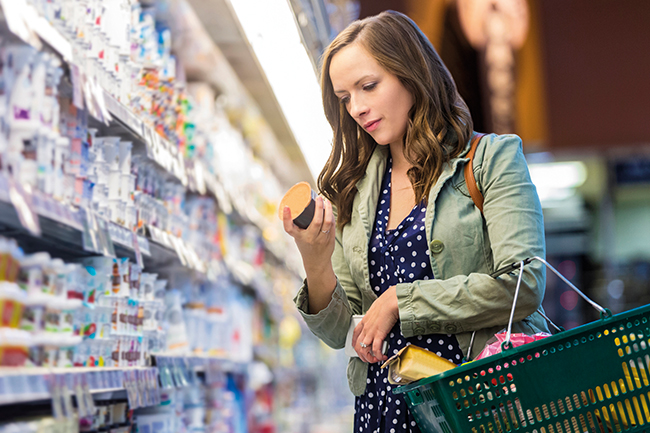 Q Do you see society's perceptions of those with intolerances changing? For the better? 
I think so many people now find that they have allergies or intolerances to certain foods that it's no longer seen as a fad, but just something to take into account – like accommodating vegetarians.
Q Do you enjoy cooking?
I love cooking and entertaining.
Q How do you find it when going out to eat at restaurants or to friends? 
No problem! All my friends know of my intolerances and accommodate them very kindly and willingly. In a restaurant I always ask for things that are gluten-free and dairy-free. More and more restaurants are accommodating so it's not an issue so much now. And most good restaurants have such a wide variety of food on the menu its never difficult to find something delicious to eat.
Q What advice would you give to those new to a gluten-free diet? 
Not all gluten-free products will be to your taste, but don't give up. Experiment and try different brands. For instance, it has taken ages for me to find a gluten-free bread that I really like – some are frankly like cardboard. But the one I now eat – made by a German manufacturer – is just delicious and comes sliced, in baps and a whole variety of different breads.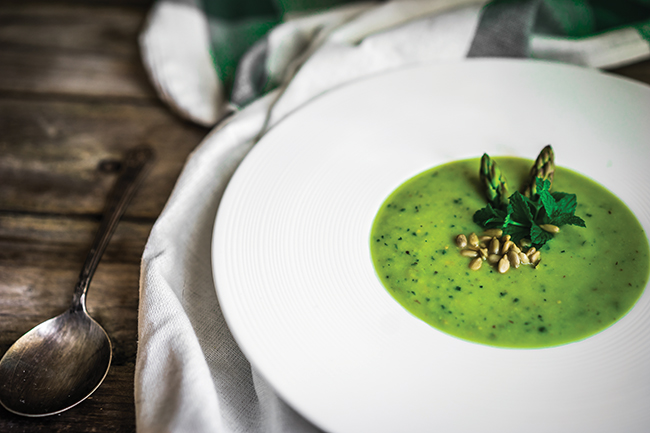 Q Do you ever give into temptation? 
Only when I am in France! I can't resist their baguettes – the flavour and texture is so unlike anything you can find in Britain.
Q What would be your desert island dish? 
Asparagus or tomato and basil soup, followed by salmon cooked in ginger, honey and soy sauce, served with black rice!
Tags:
Interviews