Table talk with Madeleine Shaw
Well-being guru Madeleine Shaw gives us her tips to living a healthy and natural life…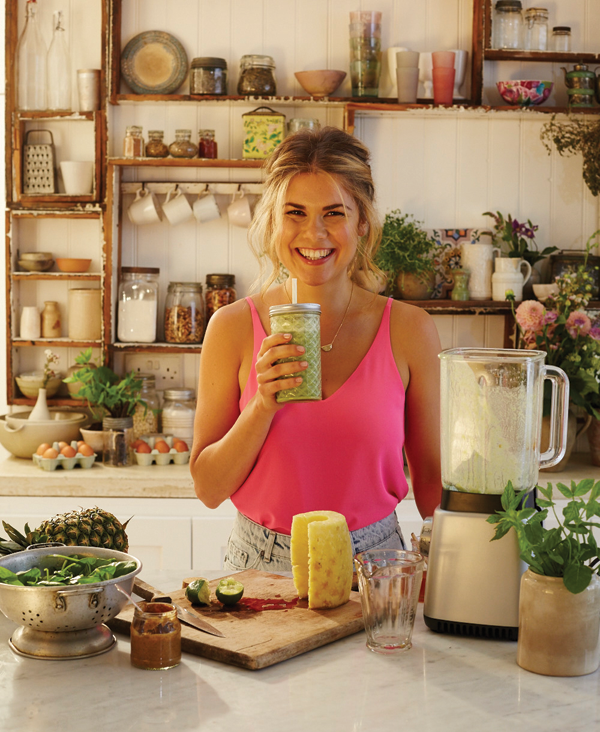 Nutritional health coach to the stars and best-selling author of Get The Glow!, Madeleine Shaw knows that life is a balancing act. Monday to Friday it's hard to juggle the demands of work and family with eating healthily, while the weekends are full of temptations that undermine our best efforts to 'get our glow'. She offers the answers in her latest book Ready, Steady, Glow, a beautiful and accessible cookbook designed for real life.
The Australian way of eating and living
The Australians have a really pro-active approach to healthy living. They live and breath it. It's not uncommon to find people out running at 6am, or catching the first wave, and they've got a lot of healthy on-the-go food readily available. A lot of restaurants also have really healthy items on their menu and, because it's so common to have these healthy foods available, it's so easy to stay on track and not give into temptation. We're getting better at this in the UK, with lots of healthy cafés and supermarkets opening up. We've also got lots of fun exercises classes opening up that offer something a little different from your standard gym.
How to have fun without the naughty stuff
There are so many fun things to cook that taste amazing, but won't make you go off the rails with progress. I've got some wicked chocolate brownies in my new book along with chocolate chip cookies, which seriously taste like the real deal, but they're totally refined sugar-free.

Struggling with your weight?
Don't do fad diets – try and eat well always. Try to quit sugar, pack lots of bright vegetables in along with healthy fats and protein. When quitting sugar, make sure you look out for hidden sugars in drinks, bread and other snacks, opting for a more natural alternative (veg/fruit).
Get the glow
I get the glow not just by eating well and doing exercise, but spending time with people who make me happy like my family and friends!
Early stages of going healthy
Make small, realistic changes every day. There are small steps you can take to make healthy eating easy and stop cravings e.g quit sugar, eat protein for breakfast so it keeps you full all morning (and you won't be tempted to snack). At the dreaded 4pm dip, don't reach for caffeine or sugary snacks, instead opt for a herbal tea and some berries. Once you quit sugar you shouldn't get the 4pm slump anyway – your skin will be brighter and you'll have more energy too!
Food philosophy
It's about eating foods that you can grow, hunt or gather. I don't believe in dieting, I think that life is about eating foods that you love and that are full of nutrition and flavour.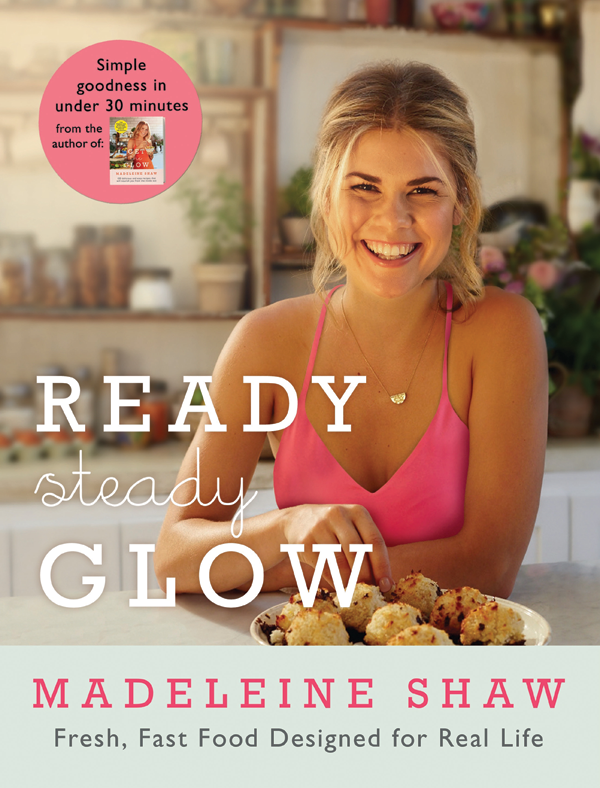 Madeleine Shaw's Ready, Steady, Glow! is published by Orion Books, photography by Martin Poole and Ellis Parrinder. (RRP £20).
Tags:
Interviews