Free-From Heaven January/February 2016
Free-From Heaven is on sale now…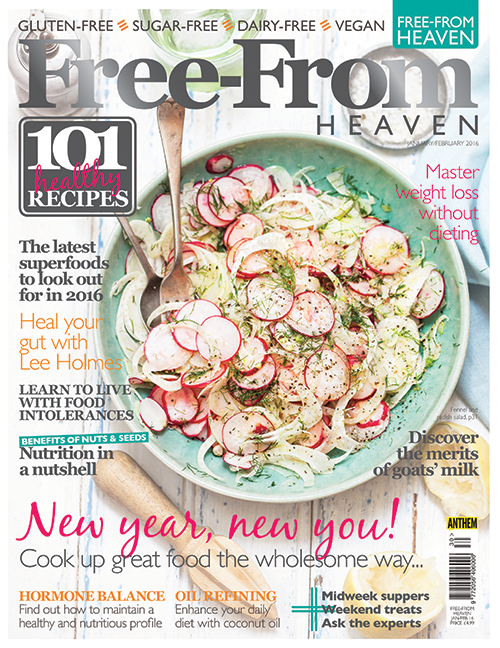 The latest issue of Free-From Heaven is once again packed full with 101 seasonal and healthy recipes to kick-start your nutritious free-from 2016. To begin with, there is a bumper New Year New You recipe section featuring a host of dishes to make you feel good without sacrificing on taste, while nutrition coach Sid Betty shows us how we can eat healthily without having to diet. Also this month, Helen Bond, from St Helen's Farm, examines the virtues of goats' milk, Lee Holmes looks at foods that can help heal our gut and Penny Lomas ensures we keep our hormones in balance.
As well as all the regular sections including breakfast recipes, lunches, midweek meals, weekend delights, baking and bread recipes, we look at the benefits of nuts and seeds with Georgina Young, we showdown with a battle between olive oil and coconut oil, while nutritional therapist Becky Graham shows how non-coeliac gluten sensitivity can be just as intrusive as coeliac disease.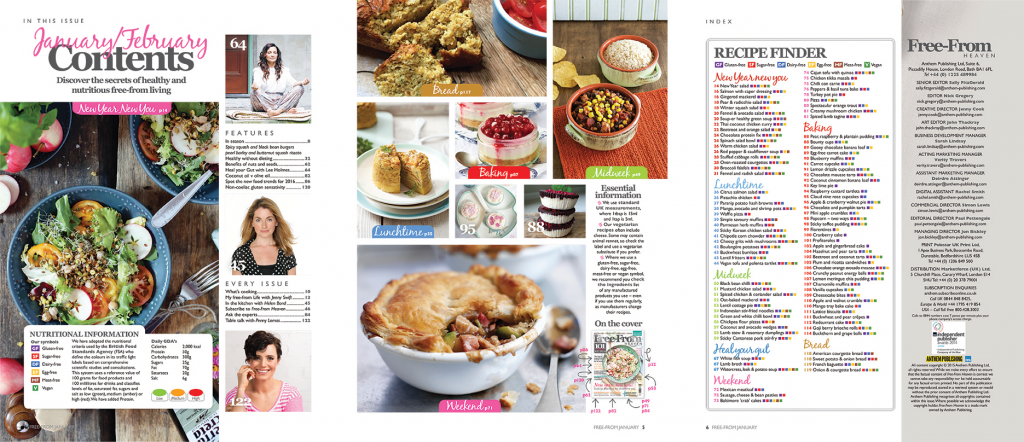 All the team here at Free-From Heaven wish you the best for 2016, and hope you continue to enjoy all the recipes, features, interviews and case studies we have planned for you over the next 12 months…
Pick up your copy of Free-From Heaven at Asda, Morrisons, Sainsbury's, Tesco, Tesco Extra, Waitrose, M&S, WHSmith and Easons, or order online from us here.
Don't forget to visit our fantastic website www.freefromheaven.com to get involved with your free-from community, while of course there is Facebook, Twitter, Pinterest and Instagram to join in on all the gossip…