Free-From Heaven July/August 2016
Your latest issue of Free-From Heaven is on sale now…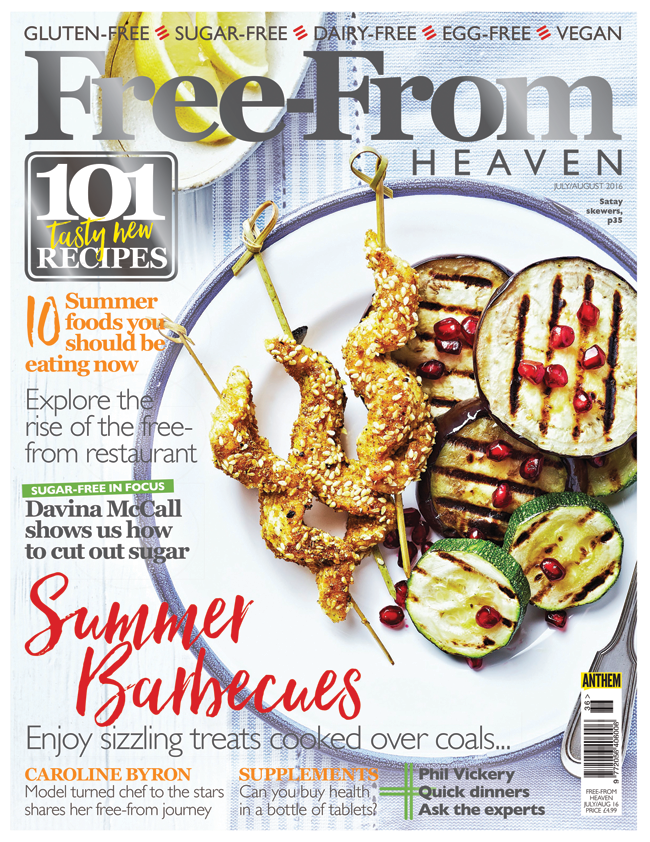 With your usual 101 delicious and seasonal recipes, this month's Free-From Heaven also pays homage to the great outdoors and more specifically cooking over coals. That's right, we've gone barbecue ballistic! it is time to put away the smart phones and tablets, turn of the telly and get back to basics in the great outdoors with friends and family. Our sizzling recipe section and barbecue advice feature has all the inspiration you need to get cracking.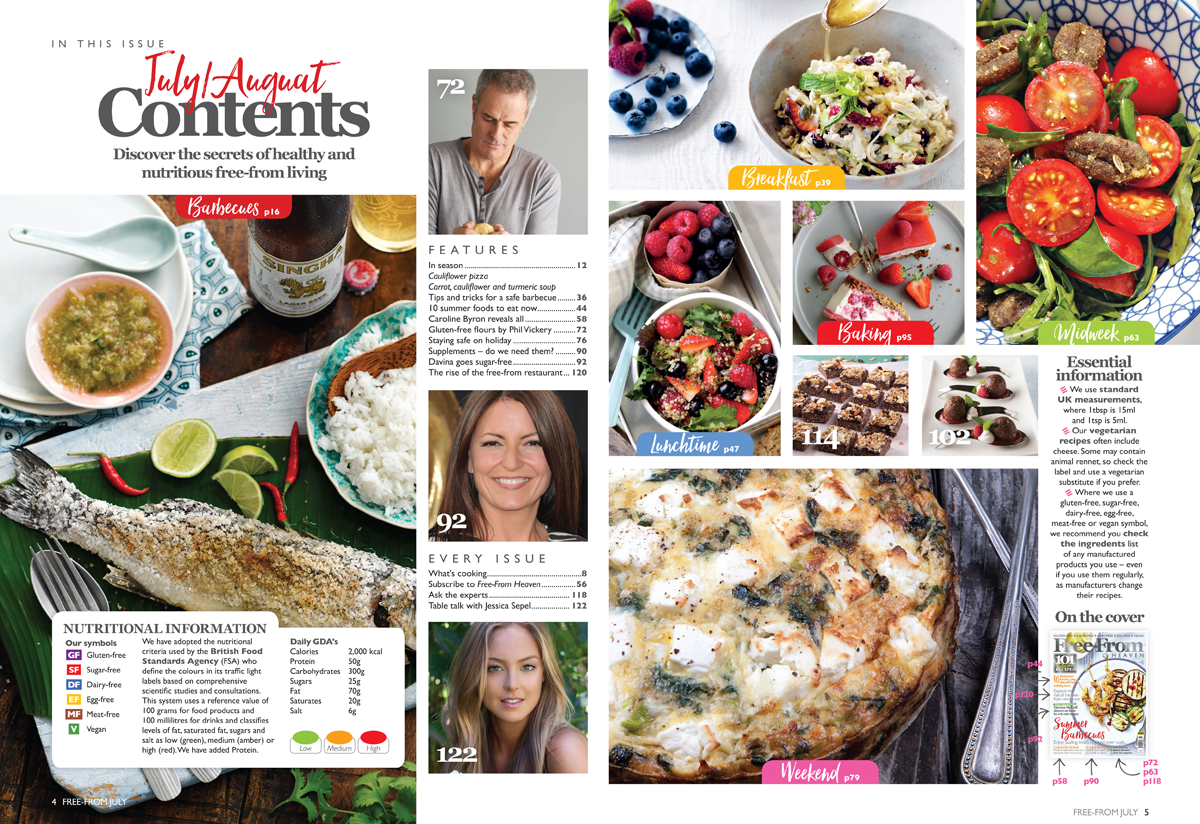 If you're more taken with the idea of hopping on an aeroplane and jetting abroad, we have great advice on how to stay in control of your diet, Phil Vickery shows us how to create the perfect gluten-free flours, we look at the rise of the free-from restaurant, Davina McCall talks sugar-free and we ask whether you can find health in a bottle when buy supplements. Find all this and much more in this month's issue of Free-From Heaven.
Pick up your copy of Free-From Heaven at Asda, Morrisons, Sainsbury's, Tesco, Tesco Extra, Waitrose, M&S, WHSmith and Easons, order online from us here, or download the digital edition here.
Tags:
Magazine