Free-From Heaven March/April 2018
Celebrate Easter in style this year with our tempting springtime recipes, including traditional delights like hot cross buns, bunny biscuits and carrot cupcakes. Hoppy Easter!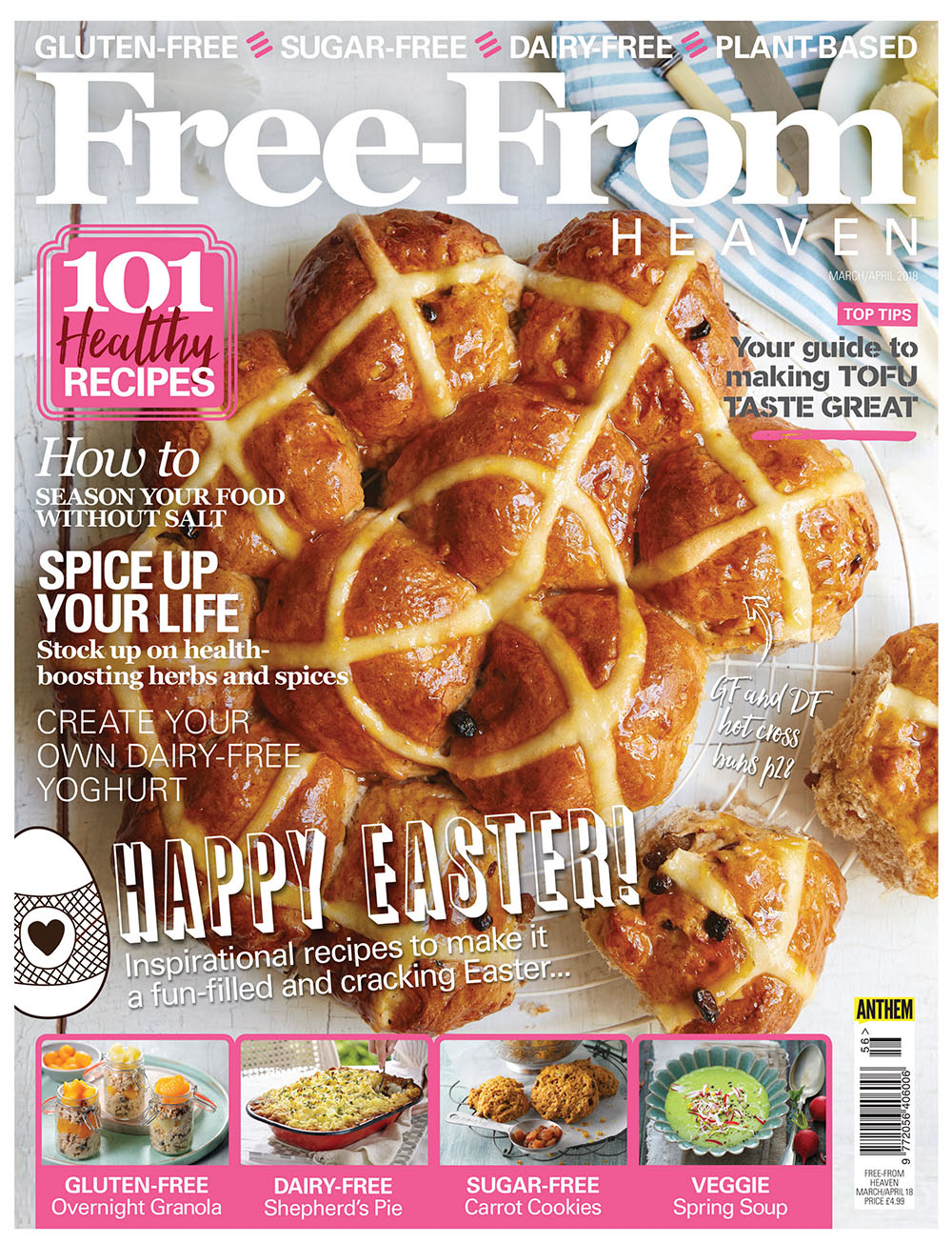 Welcome to the Easter issue of Free-From Heaven. Easter falls on April 1st this year, so we have given you plenty of time to practice a few great recipes including hot cross buns, Easter bunny biscuits, carrot cupcakes and many more delicious free-from treats. Also this issue, we look at how to reduce your salt intake while still retaining seasoning in your food, learn how to make tofu taste great, discover the benefits of the herbs and spices you use every day, put free-from biscuits to the test and travel safely with allergies.
Charlotte Willis shows us how to make our own yoghurts, while Shane Jordan demonstrates his Food Waste Philosophy with a handful of inspiring, easy and delicious recipes.
As always, we put our experts in the spotlight with your free-from questions, we look at the latest products (Easter chocolate pretty much!) to hit the aisles and deliver free-from news to keep you up to date with what's going on…
We hope you enjoy this issue as much as we've enjoyed putting it together!
Tags:
Magazine