Free-From Heaven May/June 2018
Welcome to the May issue of Free-From Heaven, full to the brim with delicious light recipes as we make the change from the shorter days to the longer (and hopefully warmer) evenings.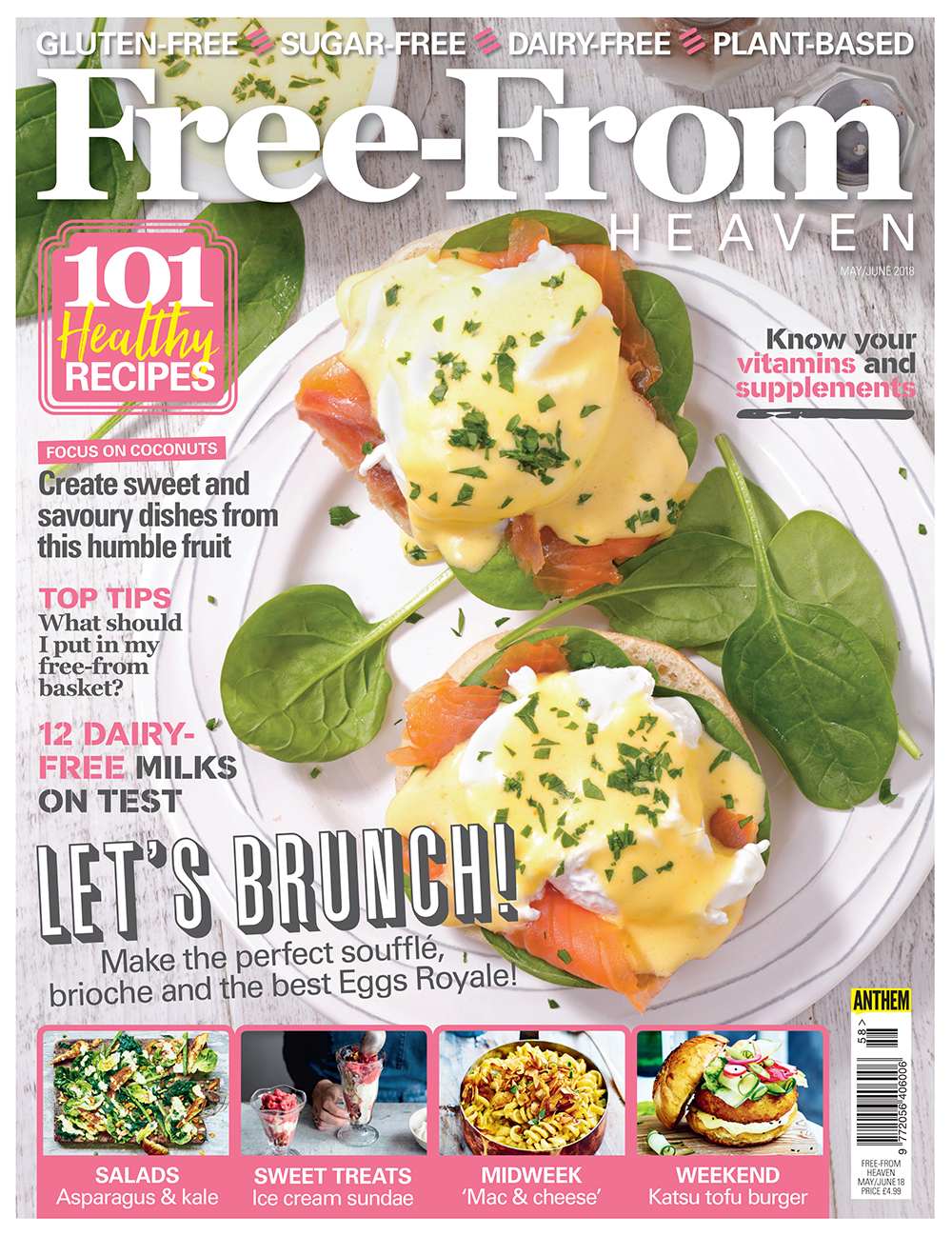 As there is definitely spring in the air, what better way to enjoy the warmer climate than a long, lazy and tasty brunch, and we have a wide selection of dishes that fit the bill perfectly. We also have your regular recipe sections to give you flexibility and your chance to try out something new (and exciting)!
Also this issue, we look at how to beat the hay fever blues, discover the best and most versatile methods of cooking with coconut, ask whether vitamins and supplements are the right choice for you, put free-from milks to the test, find out how to have a healthier relationship with food and see the latest free-from trends and products to hit the community this month.
Just to let you know, this will be our last edition of Free-From Heaven, as we look to bring you Gluten-Free Heaven on a monthly basis. But don't worry, Gluten-Free Heaven will still carry a whole load of dairy-free, egg-free, sugar-free and veggie recipes each issue.
We hope you enjoy this issue as much as we've enjoyed putting it together.
Pick up your copy of Free-From Heaven at WH Smith, Tesco Asda, Sainsbury's, Morrisons, Waitrose, Marks & Spencer, as well as Hobbycraft and independent newsagents, or order online from us here. You can also download the digital edition here.
Don't forget to visit our social media pages to get involved with your free-from community on Facebook, Twitter, Pinterest and Instagram to join in on all the gossip…
Tags:
Magazine