Free-From Heaven May/June 2015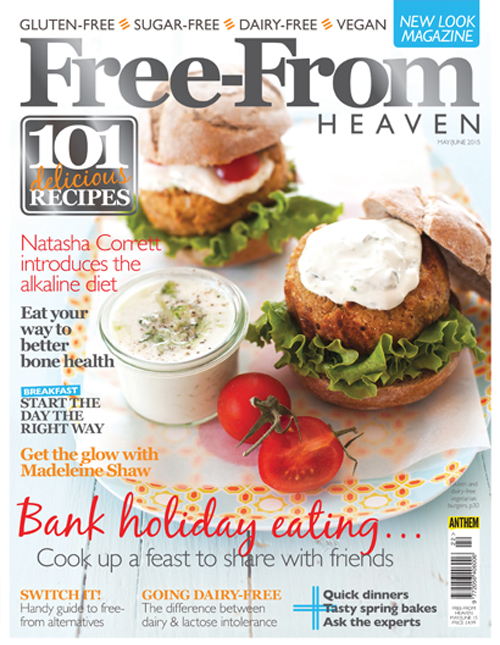 The May/June issue of Free-From Heaven is here…
The latest issue of Free-From Heaven features the usual 101 new and exciting recipes as well as nutritionist Tea Novo's view on the value of milk and dairy products in the diet, a chat with Natasha Corrett about alkaline eating, we Get The Glow with Madeleine Shaw, learn about peak performance with The Fitness Gourmet Christian Coates, and have our regular Q&A session with the experts and much much more.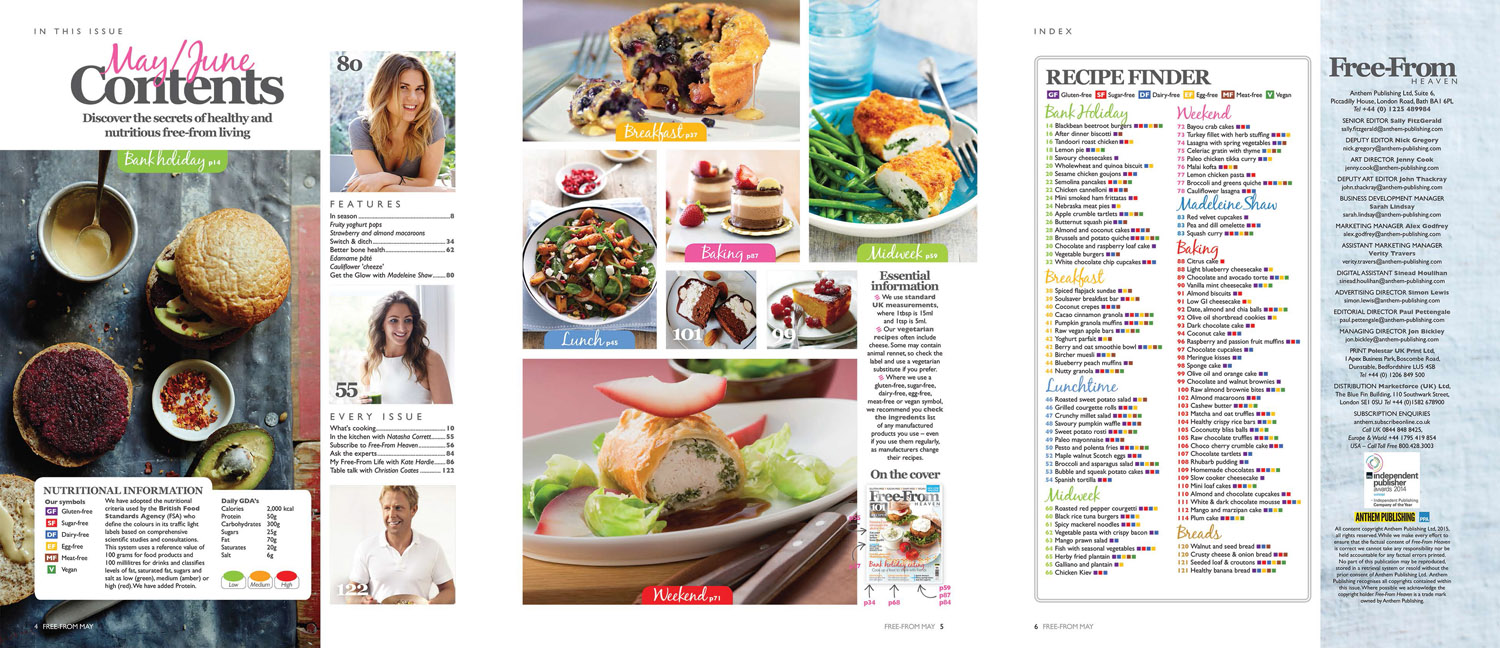 With the season of four-day weeks just about to start, we have a special recipe section dedicated to Bank Holiday eating, catering for families, friends or just special treats for those nearest and dearest to you. Find out the latest news and events that are going on in the free-from world and check out all the new and exciting products available at a supermarket near you.
Where to get the magazine
You will find all of this as well as your regular sections including breakfasts, lunches, midweek meals, weekend specials, baking and bread recipes.
You can pick up your copy of Free-From Heaven at Asda, Morrisons, Sainsbury's, Tesco, Tesco Extra, Waitrose, WHSmith and Easons, or purchase it online here. 
You can also download the app and purchase all our issues on Android and iOS devices.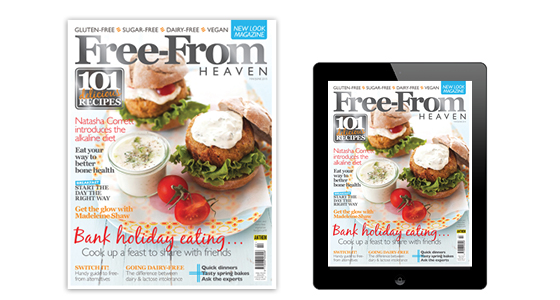 Don't forget to visit our Facebook, Twitter and Pinterest pages to join in on all the gossip…

Tags:
Magazine