Your New Year issue of Free-From Heaven magazine is on sale now…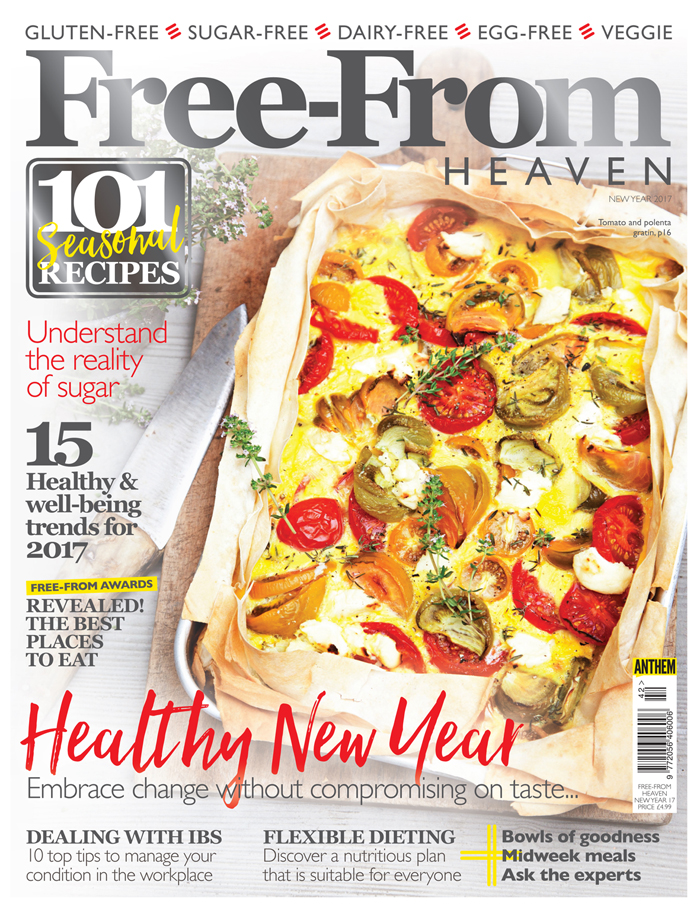 Right folks, your healthy New Year starts here! It's time to rid ourselves of the over indulgent and excessive intake of all sorts of toxins that we've sampled over the last few weeks, and instead embrace the new year with a cleanse that our bodies will be grateful for!
With that in mind, this issue is packed full of healthy recipes, features and nutritional advice to give you all the help you need to attack 2017 with confidence. Whether it's a new Year's resolution, a desire to shed a few pounds, or just to give your body a little detox, we have the weapons to help you with your cause.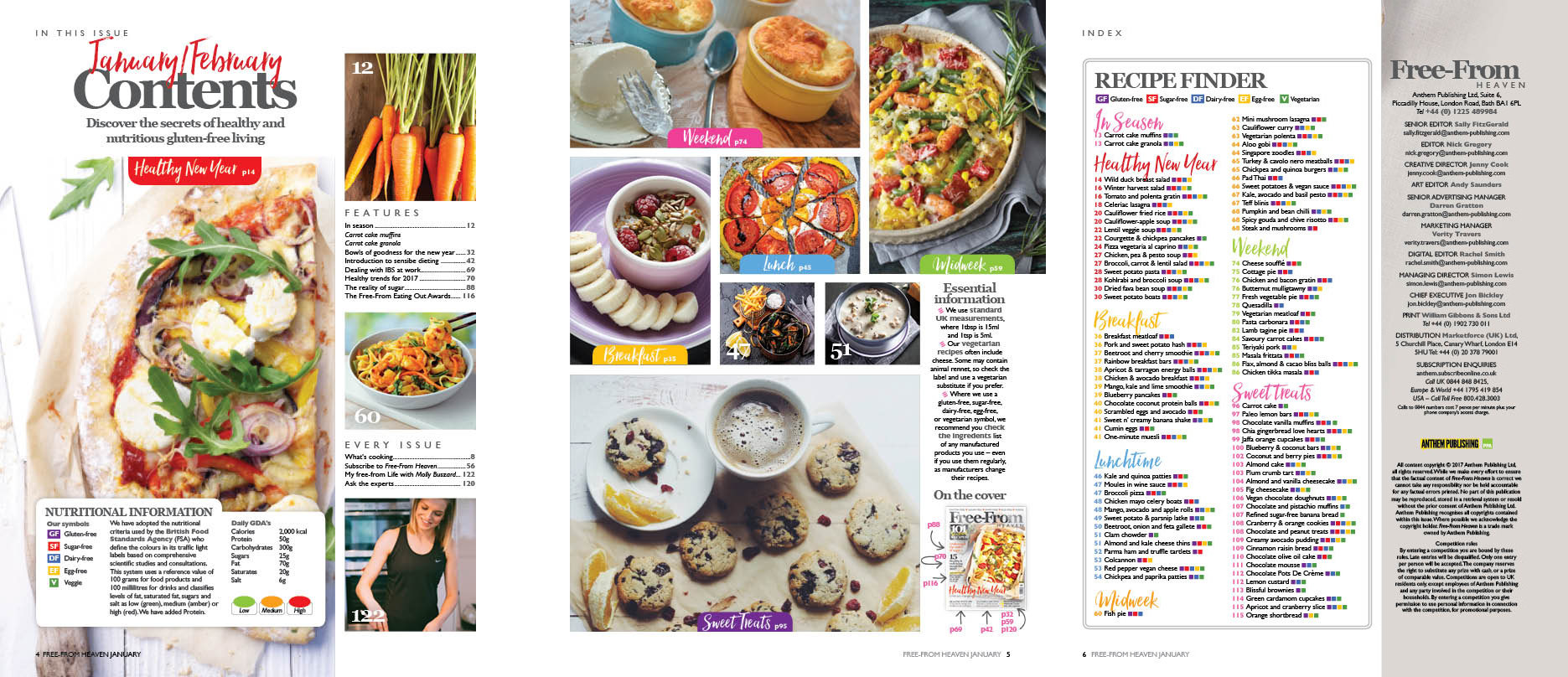 However, these weapons are not of war, as this is not to be seen as a battle. We show you how you can diet without compromising on taste, we have some stunning recipes that you won't believe are good for you, we look at delicious bowls of goodness and provide plenty of inspiration for your January quest.
We hope you had a great Christmas and a successful 2016, and we wish you all the best for 2017. Happy New Year!
Take advantage of our

January Sale Subscription Offer

, saving you 50% off the cover price! Just £7.49 for every 3 issues – it's an offer not to be missed!
Pick up your copy of Free-From Heaven at Asda, Morrisons, Sainsbury's, Tesco, Tesco Extra, Waitrose, M&S, WHSmith and Easons, or order online from us here.