Free-From July/August 2017
Get summer-ready with a feast of healthy barbecue treats with the latest issue of Free-From Heaven…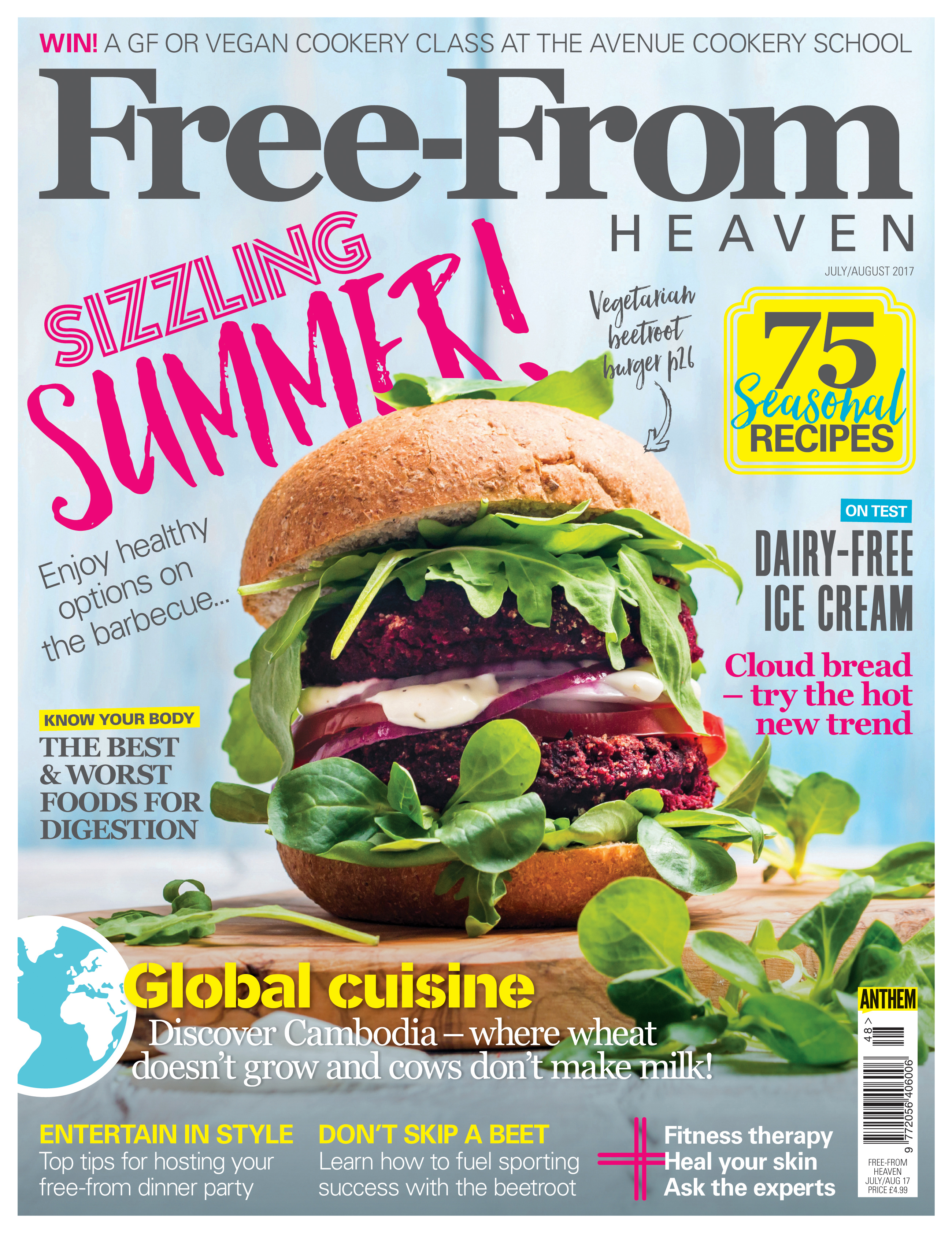 Welcome to the latest issue of Free-From Heaven, packed full as always with healthy seasonal recipes, features, news, interviews, expert advice, nutrition and latest products. This month we get cooking over coals (or gas) with a selection of healthy recipes to bring your barbecue to life.
We also explore righting metal health with food, show you how to entertain free-from style, find skincare in your kitchen cupboards and much much more…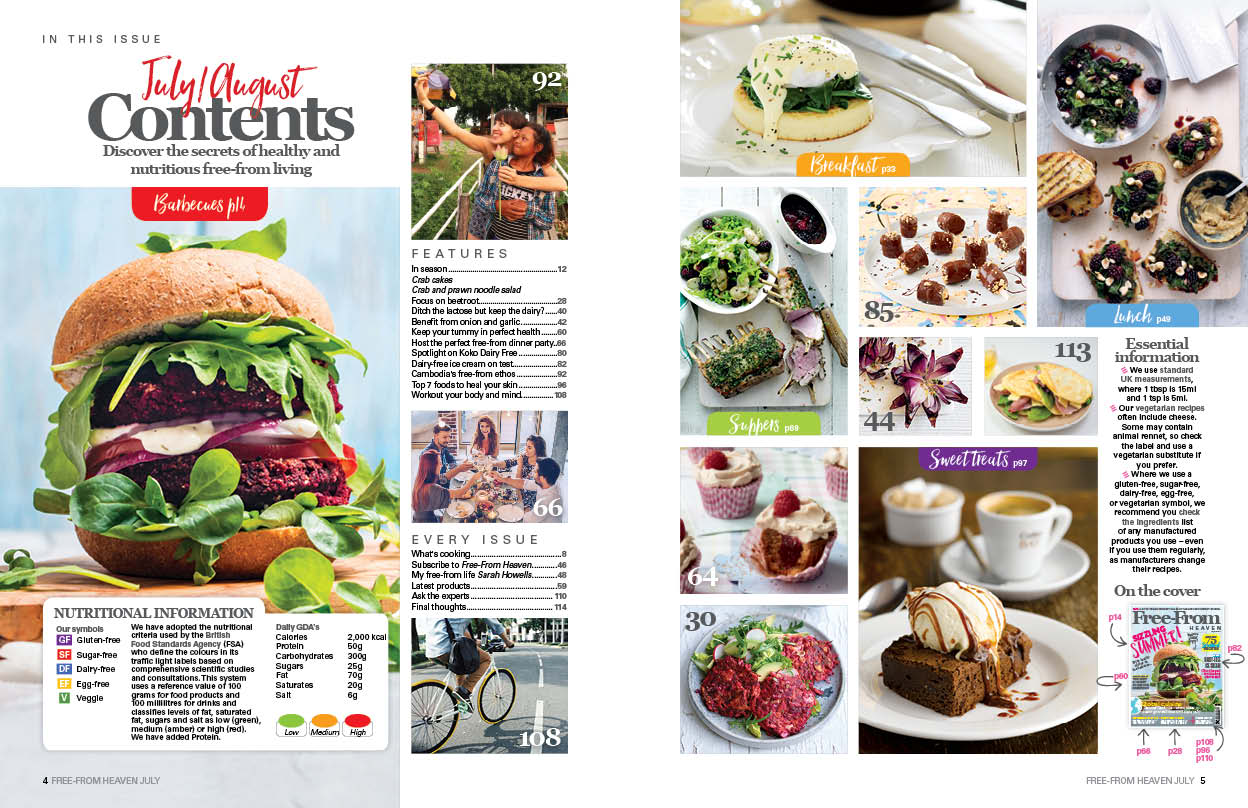 Pick up your copy of Free-From Heaven at WH Smith, Tesco Asda, Sainsbury's, Morrisons, Waitrose, Marks & Spencer, as well as Hobbycraft and independent newsagents, or order online from us here. You can also download the digital edition here.
Don't forget to visit our social media pages to get involved with your free-from community on Facebook, Twitter, Pinterest and Instagram to join in on all the gossip…
Tags:
Magazine