Free-From Heaven May/June 2016
It's time for tea in your latest issue of Free-From Heaven, on sale now…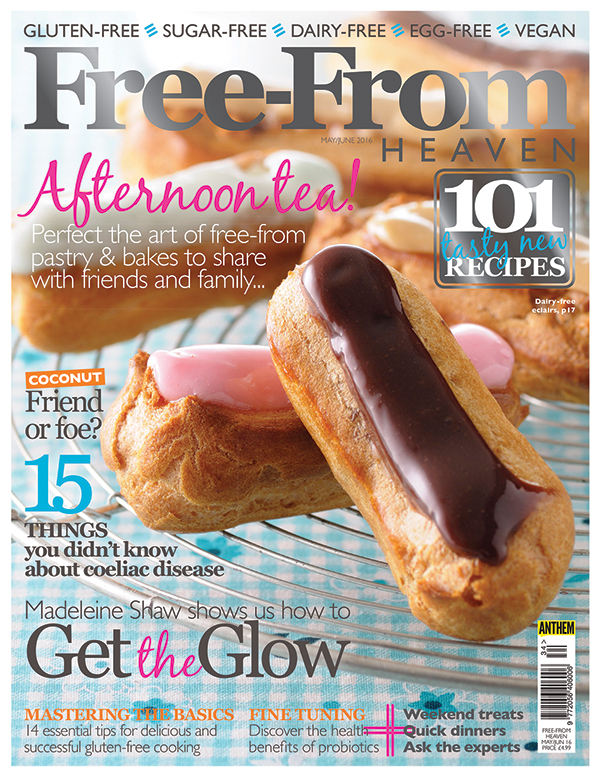 The latest issue of Free-From Heaven is on sale now and is, as always, packed with 101 seasonal recipes to give you plenty of inspiration in the kitchen. What better a way to enjoy late spring/early summer baking than with a lovely cup of tea (and all the wonderful goodies that are associated with that oh so British foible). And we have some fabulous recipes that will give you all the motivation you need to get started.
Also this month we look at the healing benefits of probiotics, discover how to beat inflammation, compare the pros and cons of coconut, find out the truth behind sugar and cover the controversy about soy.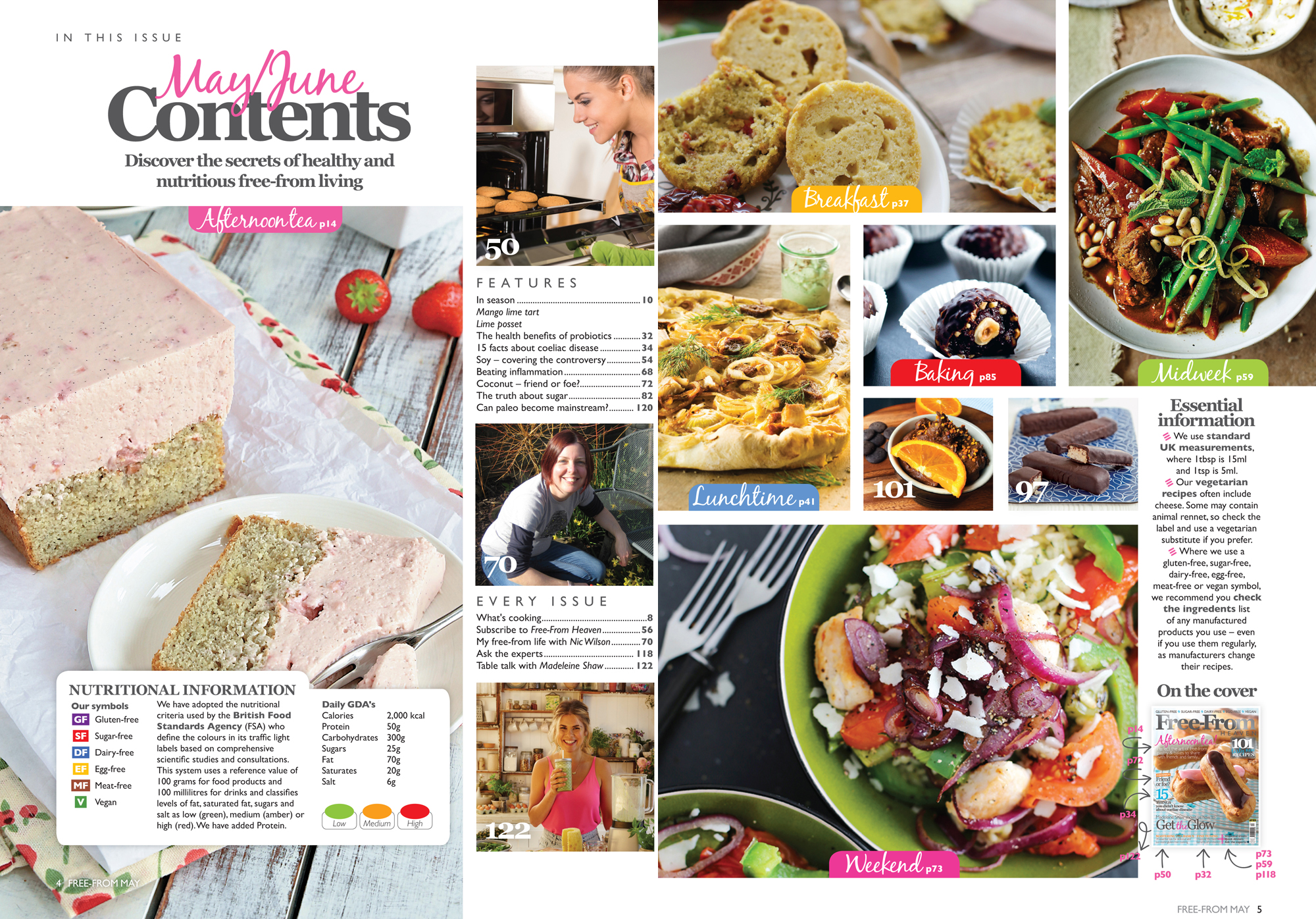 As it's Coeliac Awareness Week from May 9 to May 15, we have 15 facts about coeliac disease that you may not know already and we find out whether the paleo diet will ever become mainstream. There is a great competition for our you as well, with a three-day gluten-free walking holiday from HF Holidays to enter, and much much more…
Pick up your copy of Free-From Heaven at Asda, Morrisons, Sainsbury's, Tesco, Tesco Extra, Waitrose, M&S, WHSmith and Easons, or order online from us here.
Tags:
Magazine