Your latest issue of Free-From Heaven is on sale now…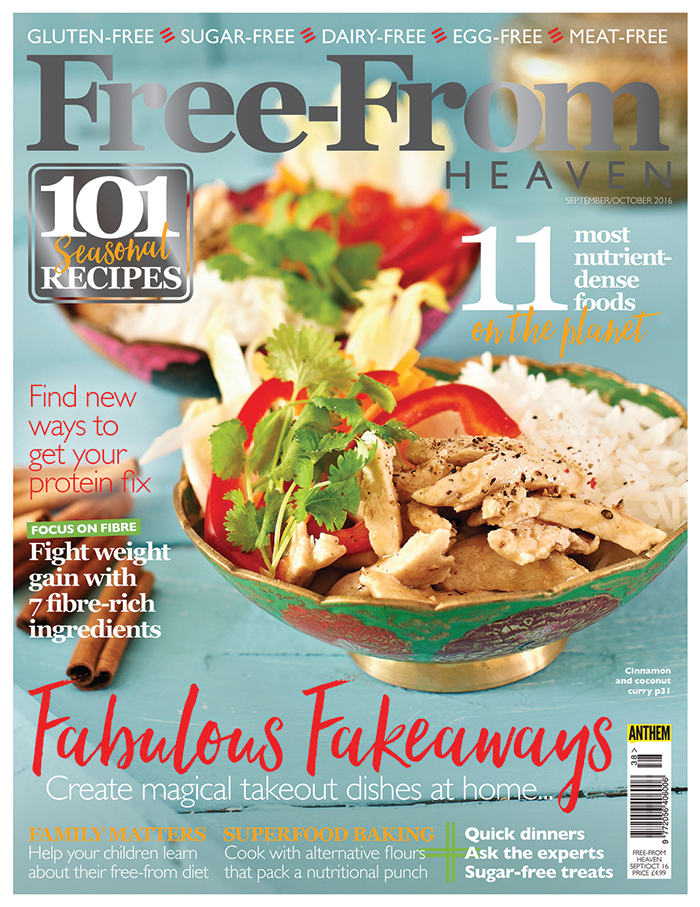 Fancy a takeaway meal without the price tag associated with it? Well, we have that covered. This month we have a special section devoted to 'fakeaways' – wonderful and authentic recipes that replicate the tastes and textures from your favourite restaurant. From Thai curries, Indian bread and Italian pizzas to Mexican tortillas, fish and chips and Southern baked chicken, we have the bases covered.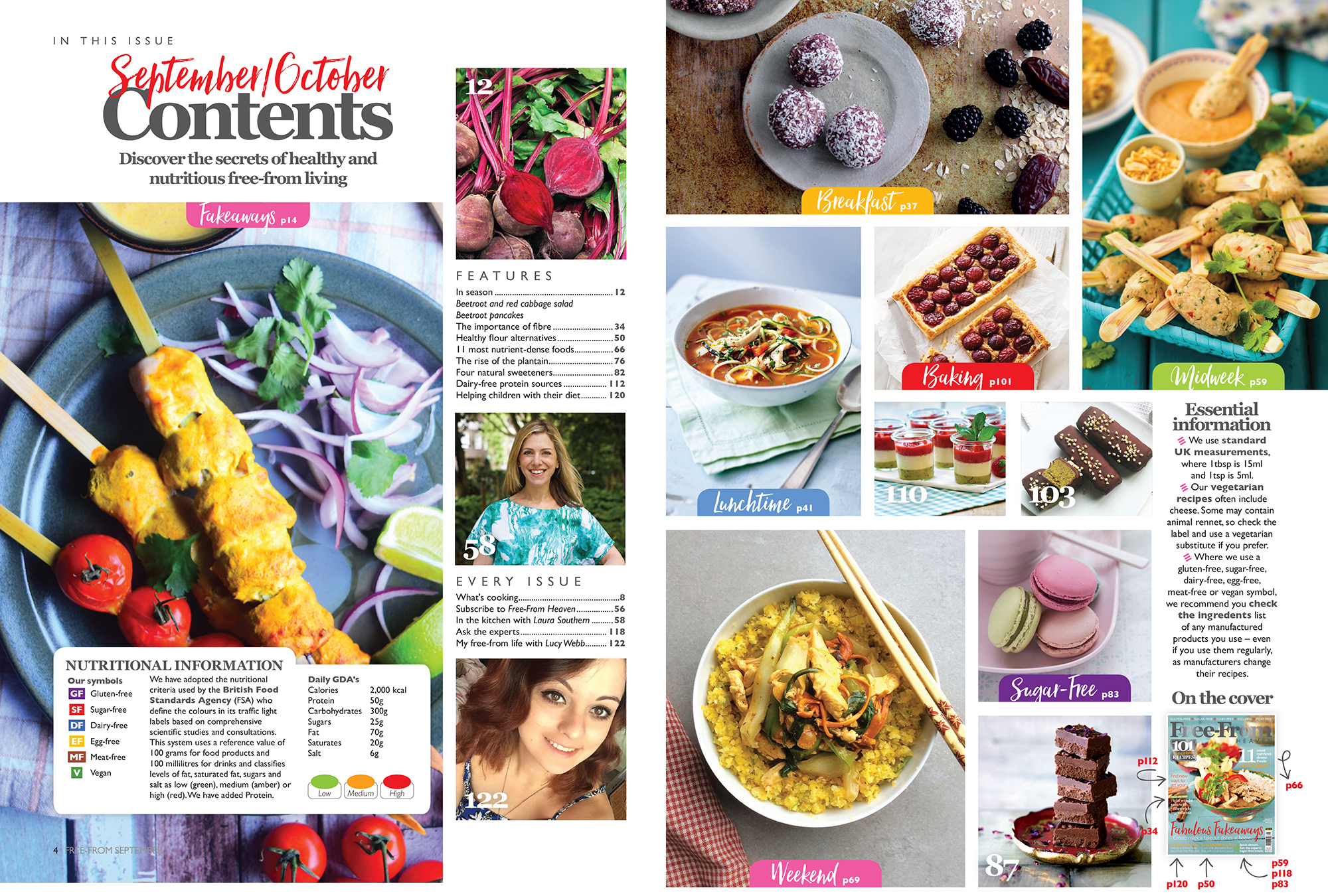 Also this month we learn about the importance of fibre, discover the 11 most nutrient dense foods on the planet, compare four natural sweeteners, help our children understand their own free-from diet and look at some tasty and versatile flour alternatives for your baking. We also have all the regular recipe sections, features, questions with the experts and much more…
Pick up your copy of Free-From Heaven at Asda, Morrisons, Sainsbury's, Tesco, Tesco Extra, Waitrose, M&S, WHSmith and Easons, or order online from us here.