The Christmas issue of Free-From Heaven is here, and it's packed with 101 new seasonal recipes, features, news, interviews, expert advice, nutrition and the latest products. This issue also comes with an exclusive 12-month calendar is association with NutriBrex.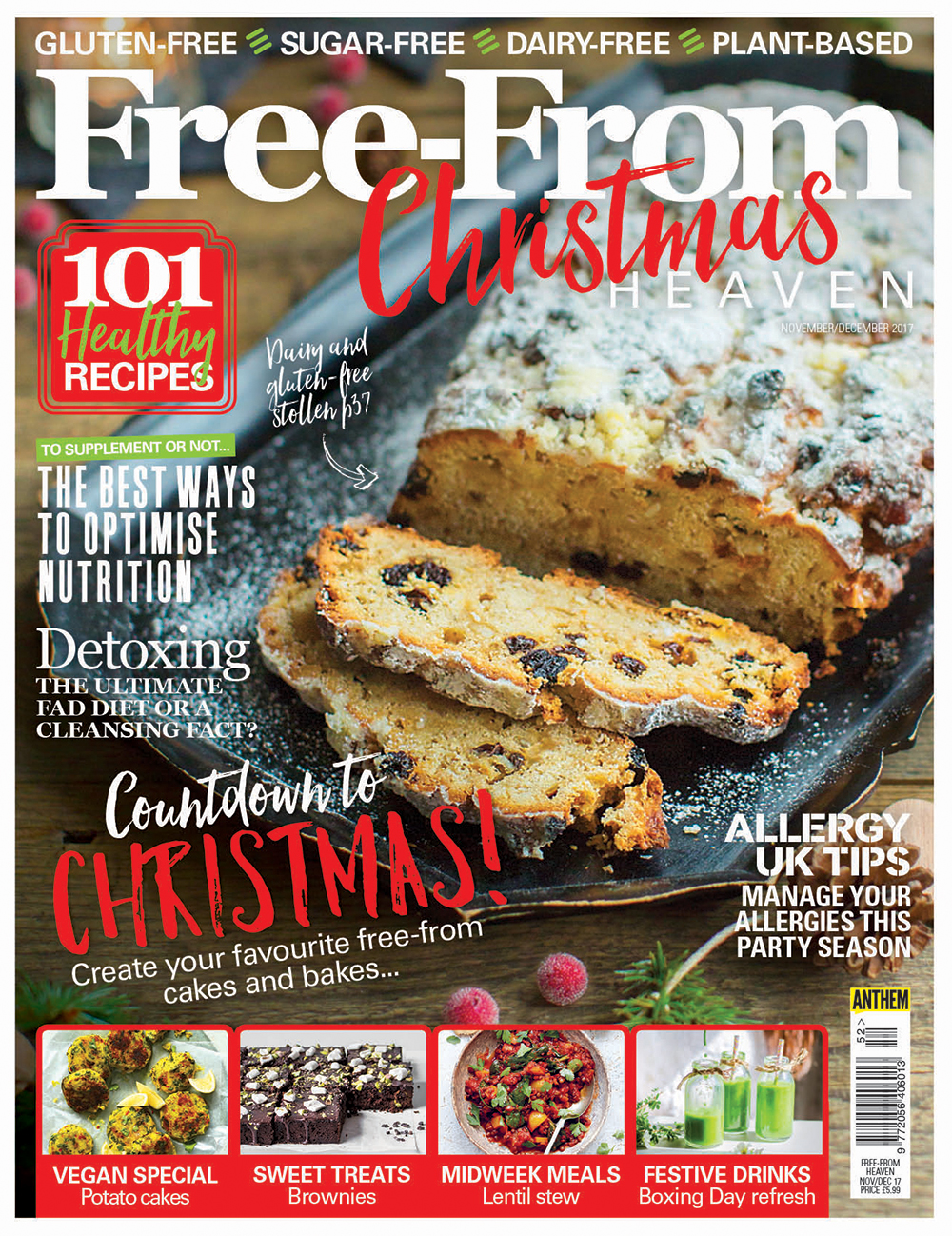 This month we look at optimising nutrition, put free-from chocolate to the test, understand the difference between gluten and wheat, look at going dairy-free with Rhiannon Lambert and see how easy it is to go vegan. Of course, the issue is full to the brim of wonderful festive recipes and ideas to get your Christmas up and running free-from style!
Pick up your copy of Free-From Heaven at WH Smith, Tesco Asda, Sainsbury's, Morrisons, Waitrose, Marks & Spencer, as well as Hobbycraft and independent newsagents, or order online from us here. You can also download the digital edition here.
Don't forget to visit our social media pages to get involved with your free-from community on Facebook, Twitter, Pinterest and Instagram to join in on all the gossip…