Free-From Heaven March/April 2016
Your special Easter issue of Free-From Heaven is on sale now… 


The latest issue of Free-From Heaven is on sale now and is, as always, packed with 101 recipes to give you plenty of inspiration in the kitchen. You may need that inspiration too, as Mother's Day and Easter have come round quickly this year. So, to help you out, we have a bumper Easter recipe section with all your favourites, classics and a few wild cards for you to choose from.
As well as the 101 recipes, we also have a host of features for you to get stuck into too… How about:
Getting your calcium without dairy
Keeping kids safe from allergies
Free-from baking alternatives
Benefits of dark chocolate (that's right, the benefits!!!)
focus on Superfoods
We also have our regular interviews, news, latest products, book focus and free-from story.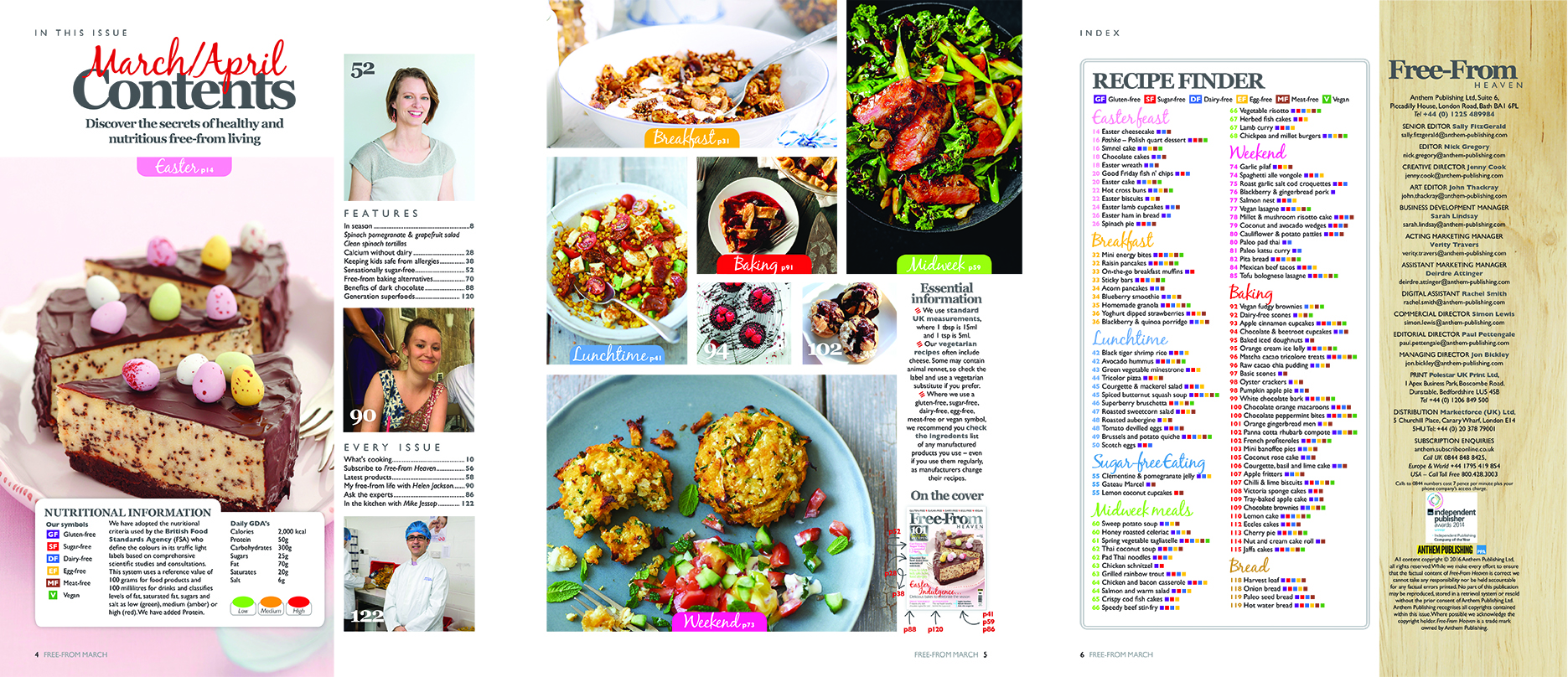 Pick up your copy of Free-From Heaven at Asda, Morrisons, Sainsbury's, Tesco, Tesco Extra, Waitrose, M&S, WHSmith and Easons, or order online from us here.