Gluten-Free April/May 2017
Your new-look Gluten-Free Heaven issue is now on sale now…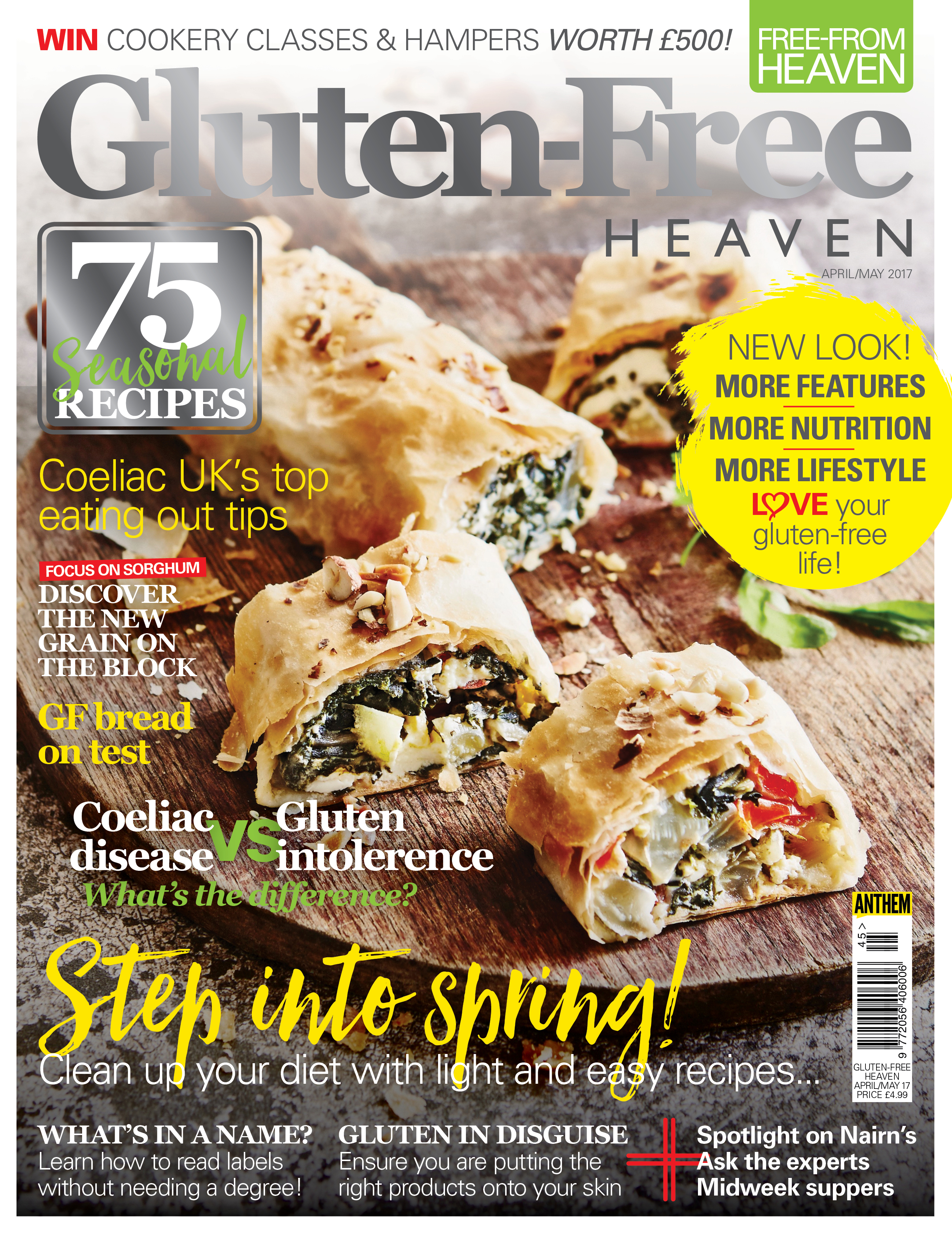 Welcome to the latest spring issue of Gluten-Free Heaven, packed with recipes, extra features, more news, more products, more expert advice, interviews and plenty aside. This month we look at the clean label paradox, gluten-free skincare, learn to spot the difference between coeliac disease and gluten intolerance, focus on sorghum flour, put gluten-free bread to the test and much more. We think you're going to love our new-look mag!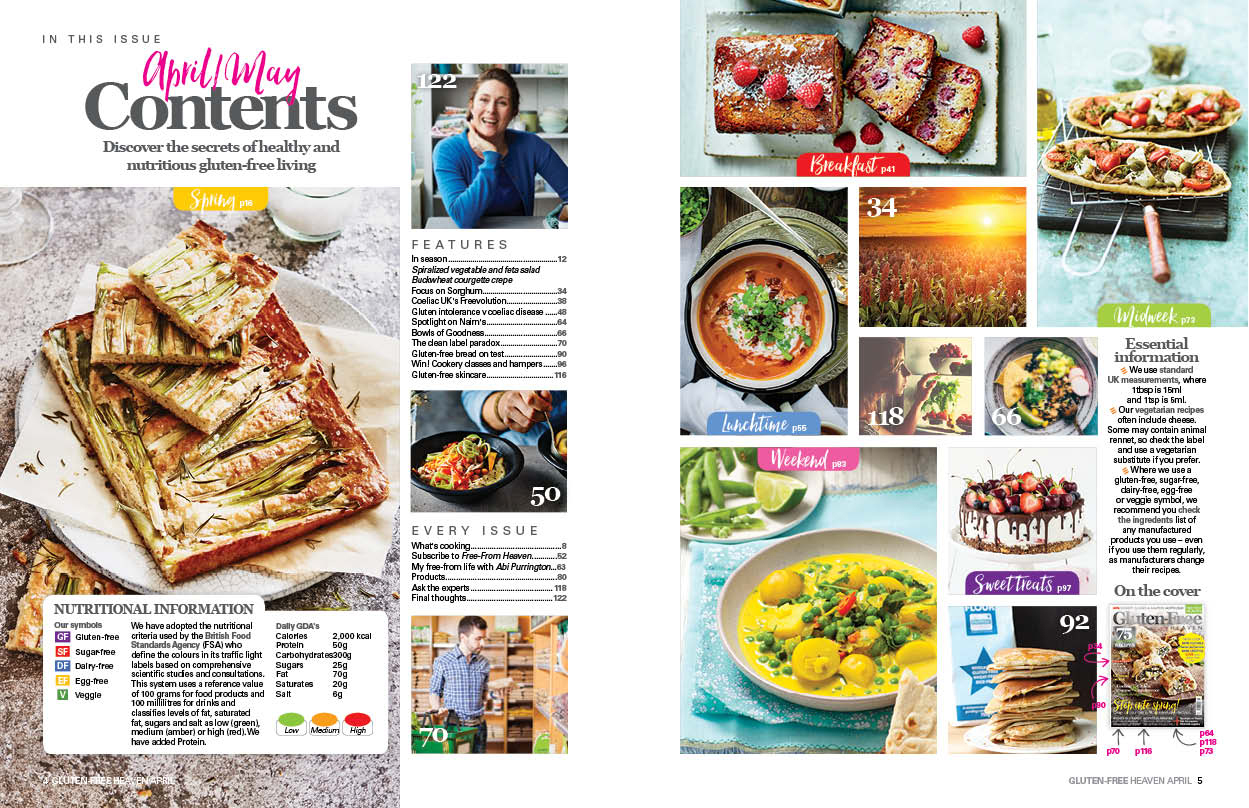 This latest issue of Gluten-Free Heaven comes complete with a FREE 24-page Paleo mini-mag, giving you all the information, tips and recipes to get you started on this popular diet – of course all gluten-free!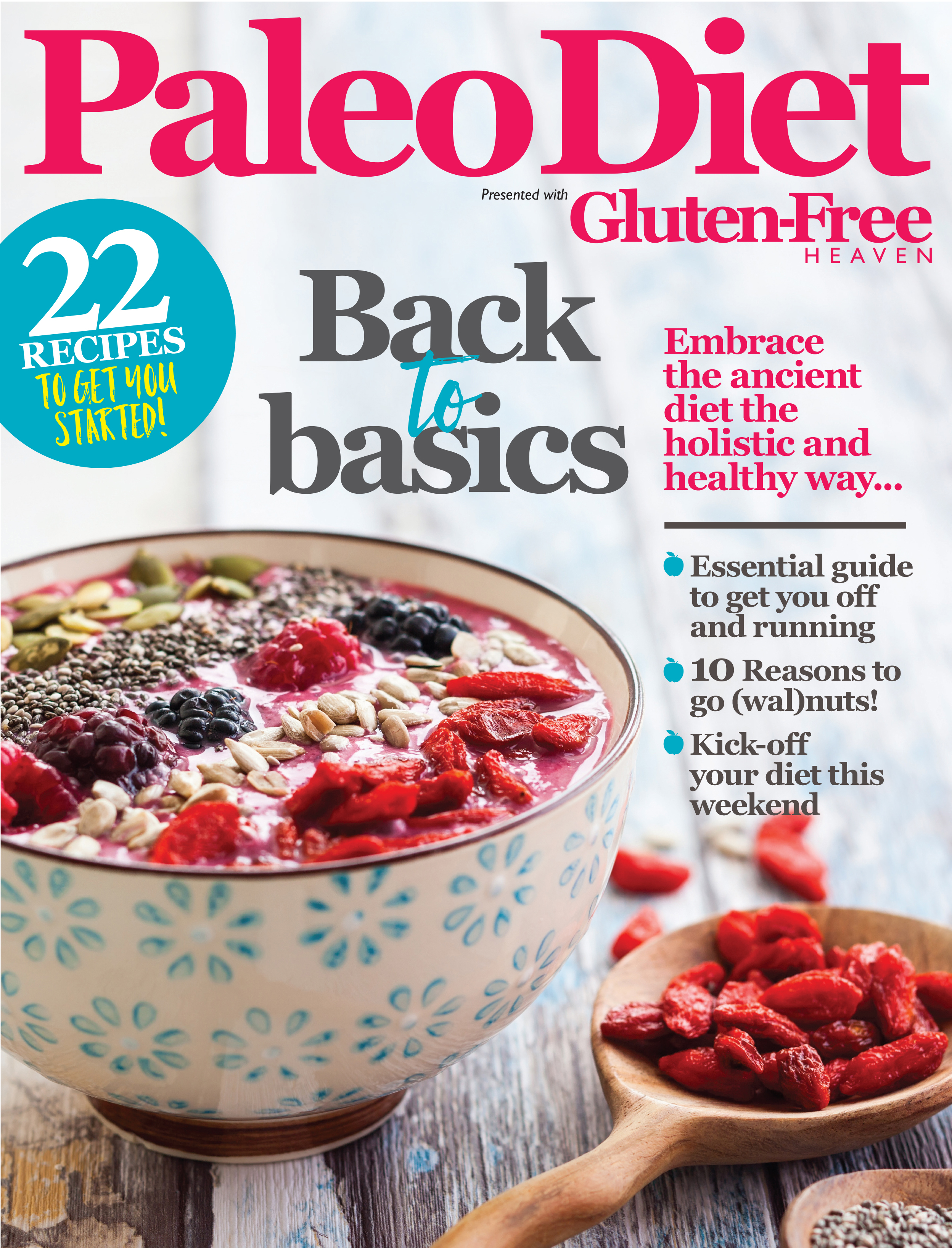 Pick up your copy of Gluten-Free Heaven at Asda, Morrisons, Sainsbury's, Tesco, Tesco Extra, Waitrose, M&S, WHSmith and Easons, or order online from us here. You can also download the digital edition here.
Don't forget to visit our social media pages to get involved with your free-from community on Facebook, Twitter, Pinterest and Instagram to join in on all the gossip…
Tags: Magazine