Indulge your inner sweet tooth with the latest issue of Gluten-Free Heaven…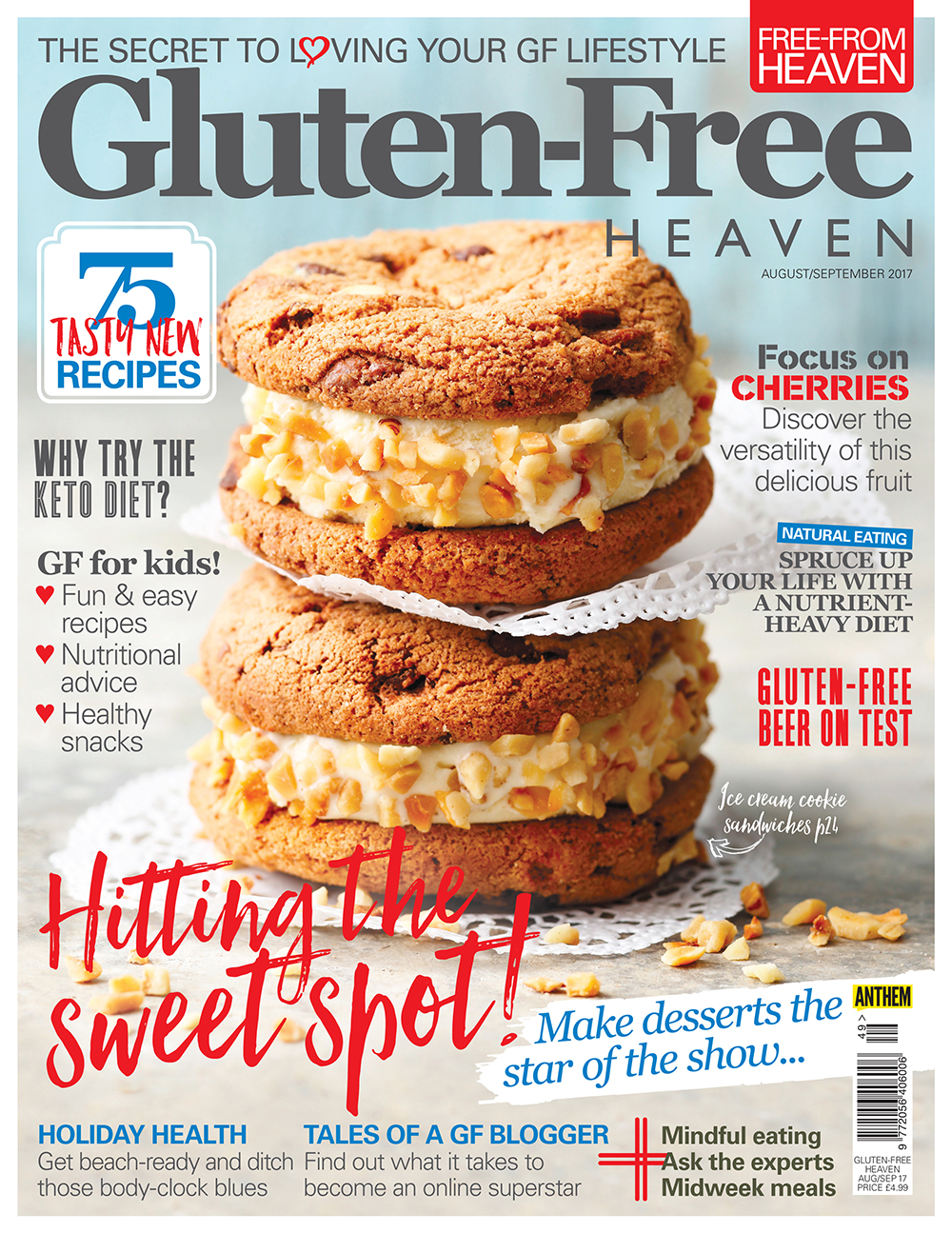 Welcome to the latest issue of Gluten-Free Heaven, packed with tasty new recipes, features, news, interviews, expert advice, nutrition and the latest products. This month we immerse ourselves in delightful summer puddings, give our GF kids the best possible start, explore the keto diet, cook-up treats with coconut flour, put gluten-free beer to the test, focus on cherries, see how we can take a leaf out of the Australians' encompassing of the gluten-free diet, reconnect with our food, eat clean and much more.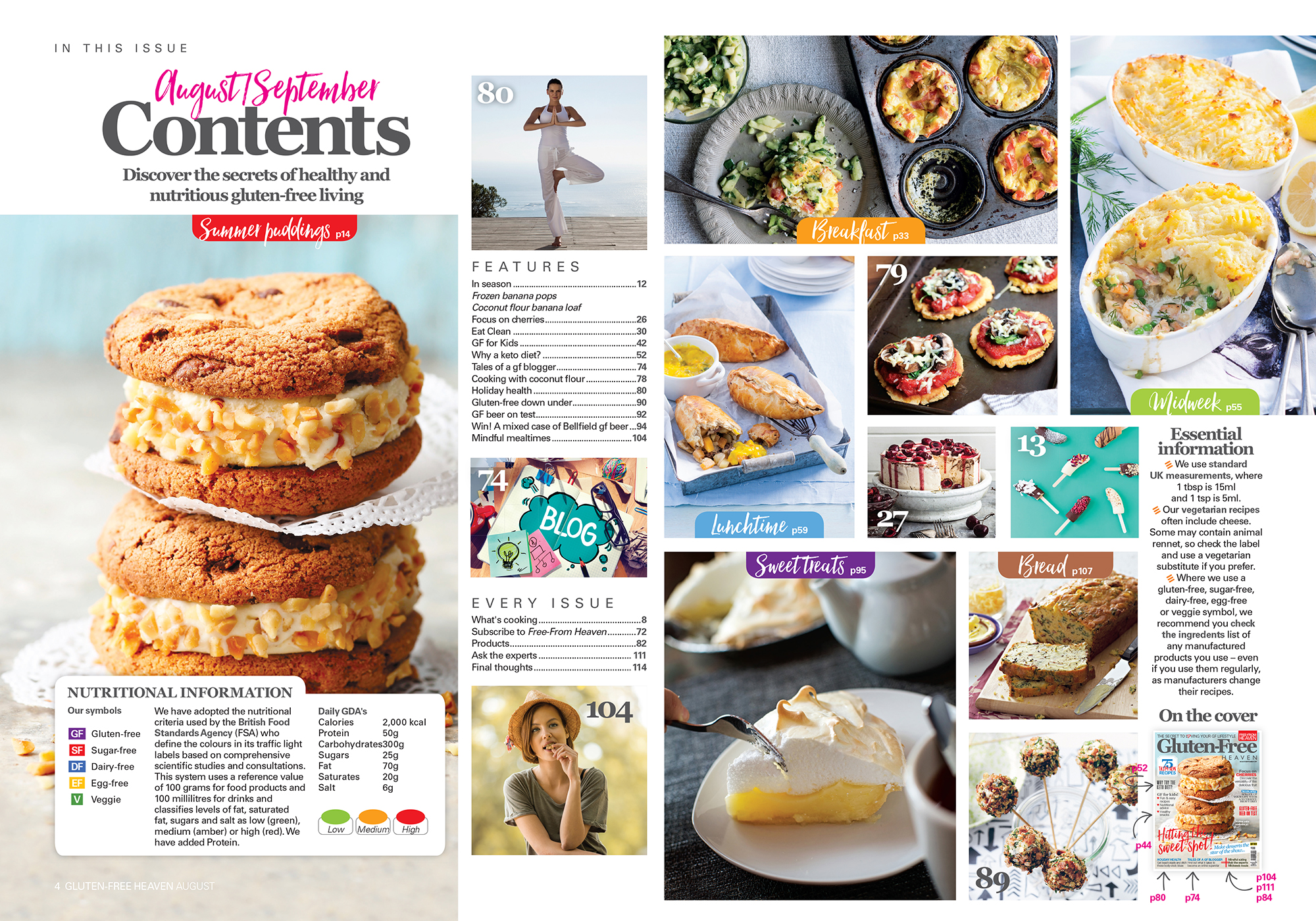 Pick up your copy of Gluten-Free Heaven at Asda, Morrisons, Sainsbury's, Tesco, Tesco Extra, Waitrose, M&S, WHSmith and Easons, or order online from us here. You can also download the digital edition here.
Don't forget to visit our social media pages to get involved with your free-from community on Facebook, Twitter, Pinterest and Instagram to join in on all the gossip…