Get ready for Christmas with the latest issue of Gluten-Free Heaven, which comes with an enticing 2018 month-to-view calendar.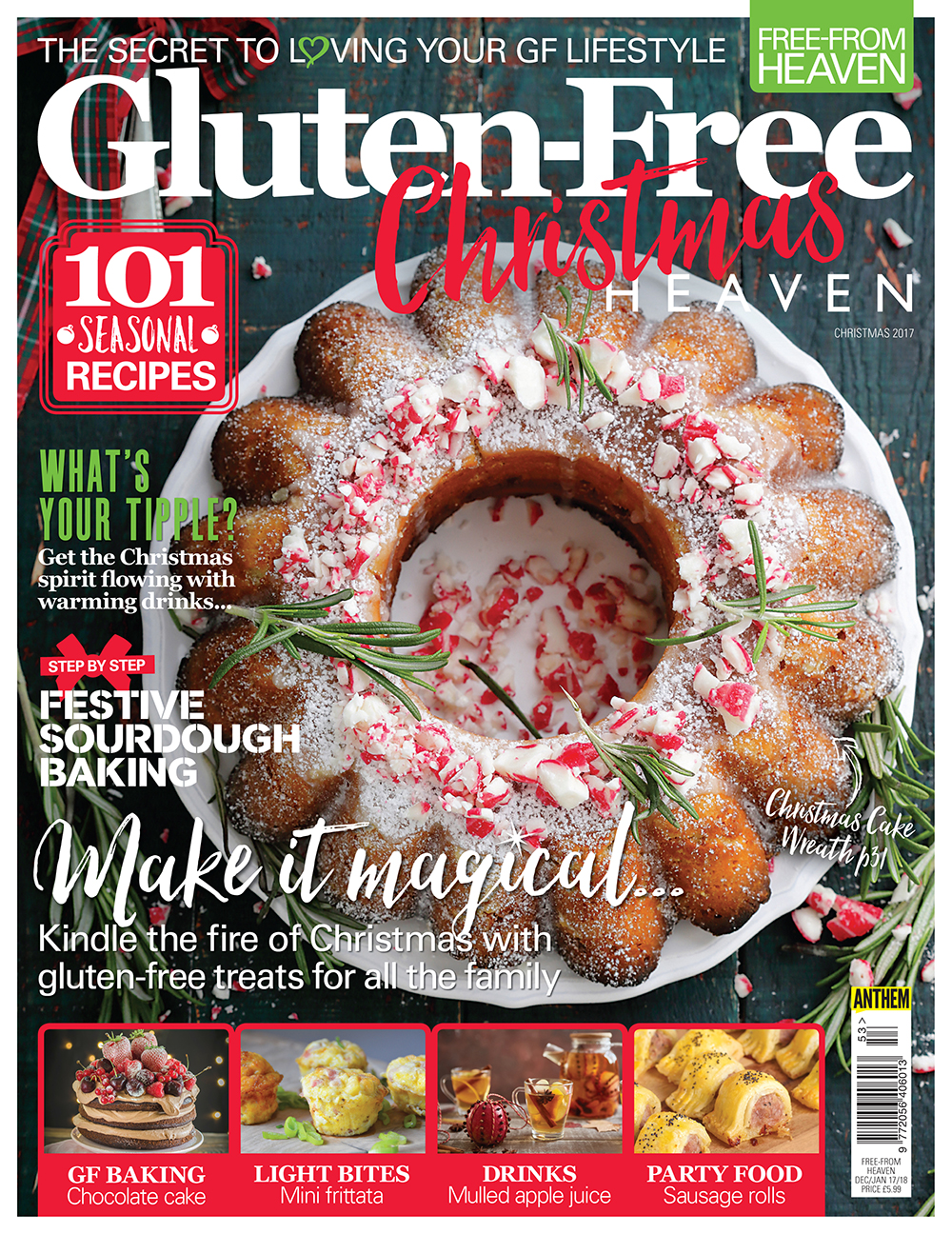 Welcome to the festive edition of Gluten-Free-Heaven, packed with delicious Christmas goodies from recipes and gifts to taste tests and seasonal tips and tricks to make your Christmas go as smoothly as possible. We look at how to stay healthy over the winter period, discover how to get the most out of your gluten-free diet without the added sugars and fats, and also have a special feature on how to make your own sourdough, including a few festive favourites added in for good measure. Speaking of measures, we also have a festive drinks section to really help get the party started!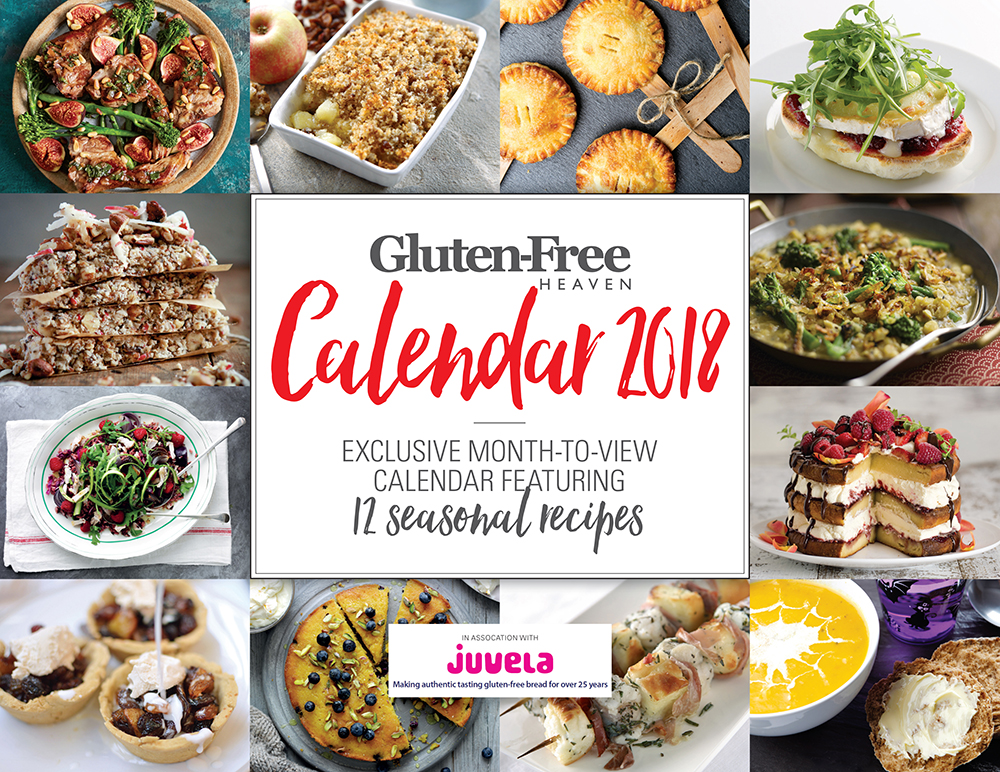 We wish you all a Merry Christmas and a Happy New Year. See you in 2018!
Pick up your copy of Gluten-Free Heaven at Asda, Morrisons, Sainsbury's, Tesco, Tesco Extra, Waitrose, M&S, WHSmith and Easons, or order online from us here. You can also download the digital edition here.
Don't forget to visit our social media pages to get involved with your free-from community on Facebook, Twitter, Pinterest and Instagram to join in on all the gossip…