Gluten-Free Heaven December/January
Gluten-Free Heaven is on sale now…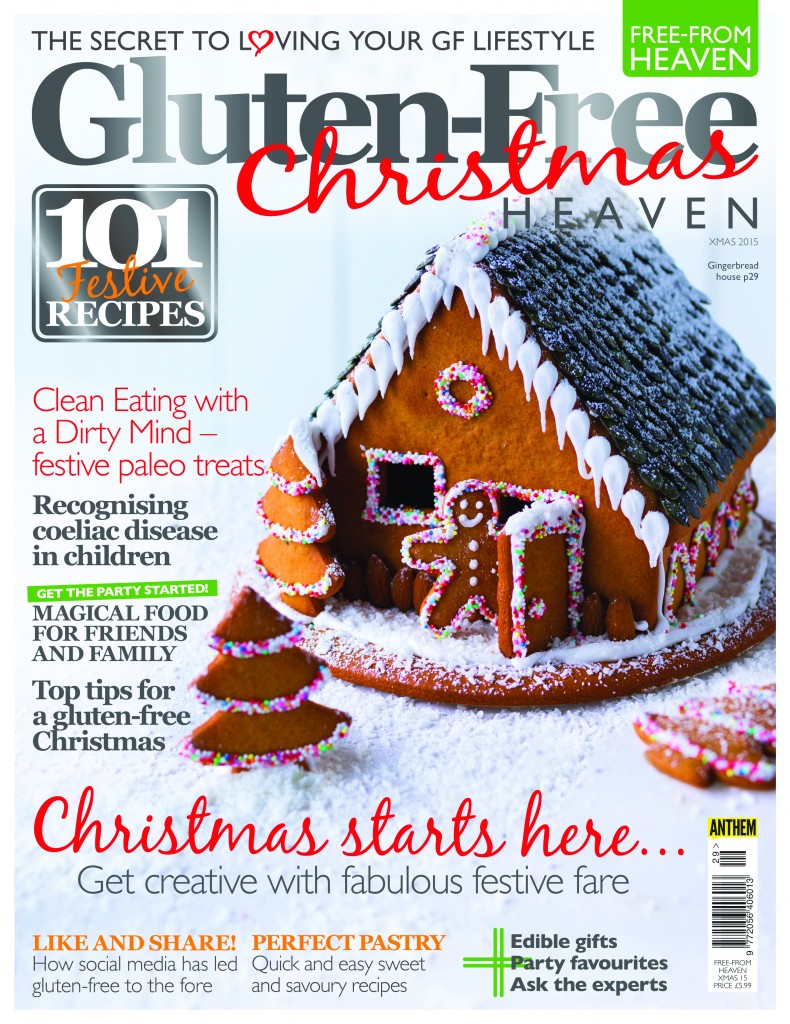 The latest issue of Gluten-Free Heaven is a festive special, featuring 101 seasonal recipes that will see your Christmas full to the brim with magical dishes for friends, family and loved ones alike. We are showcasing fabulous bakes, a host of party recipes, Christmas dinner ideas and of course a delectable array of puddings. There is also a recipe section for you to enjoy creating tempting treats with the whole family, while we have a special selection of edible gifts if you are stuck for present inspiration…
Michelle Kickham looks at the best ways of catering for coeliacs at Christmas, while Kim McGowan examines the exponential way social media has impacted on our GF lifestyles. Rachel Campbell also has some handy tips for recognising the early diagnosis of coeliac disease or gluten intolerance in your children. Thanks to NOSH, there is also an invaluable collection of simple recipes to perfect your gluten-free pastry, while Vanessa Barajas, author of Clean Eating With A Dirty Mind, shows us how eating paleo can be both healthy and exciting!
We hope you enjoy the month-by-month 2016 calendar, in association with Dr Schar, exclusive with this issue and, of course, from all the team here at Gluten-Free Heaven we wish you all a fantastic free-from Christmas!
Pick up your copy of Free-From Heaven at Asda, Morrisons, Sainsbury's, Tesco, Tesco Extra, Waitrose, M&S, WHSmith and Easons, or order online from us here.
Don't forget to visit our fantastic website www.freefromheaven.com to get involved with your free-from community, while of course there is Facebook, Twitter, Pinterest and instagram to join in on all the gossip…
Tags:
Magazine