The January diet is over – so let the fun begin with the latest issue of Gluten-Free Heaven, where we're celebrating all things chocolate!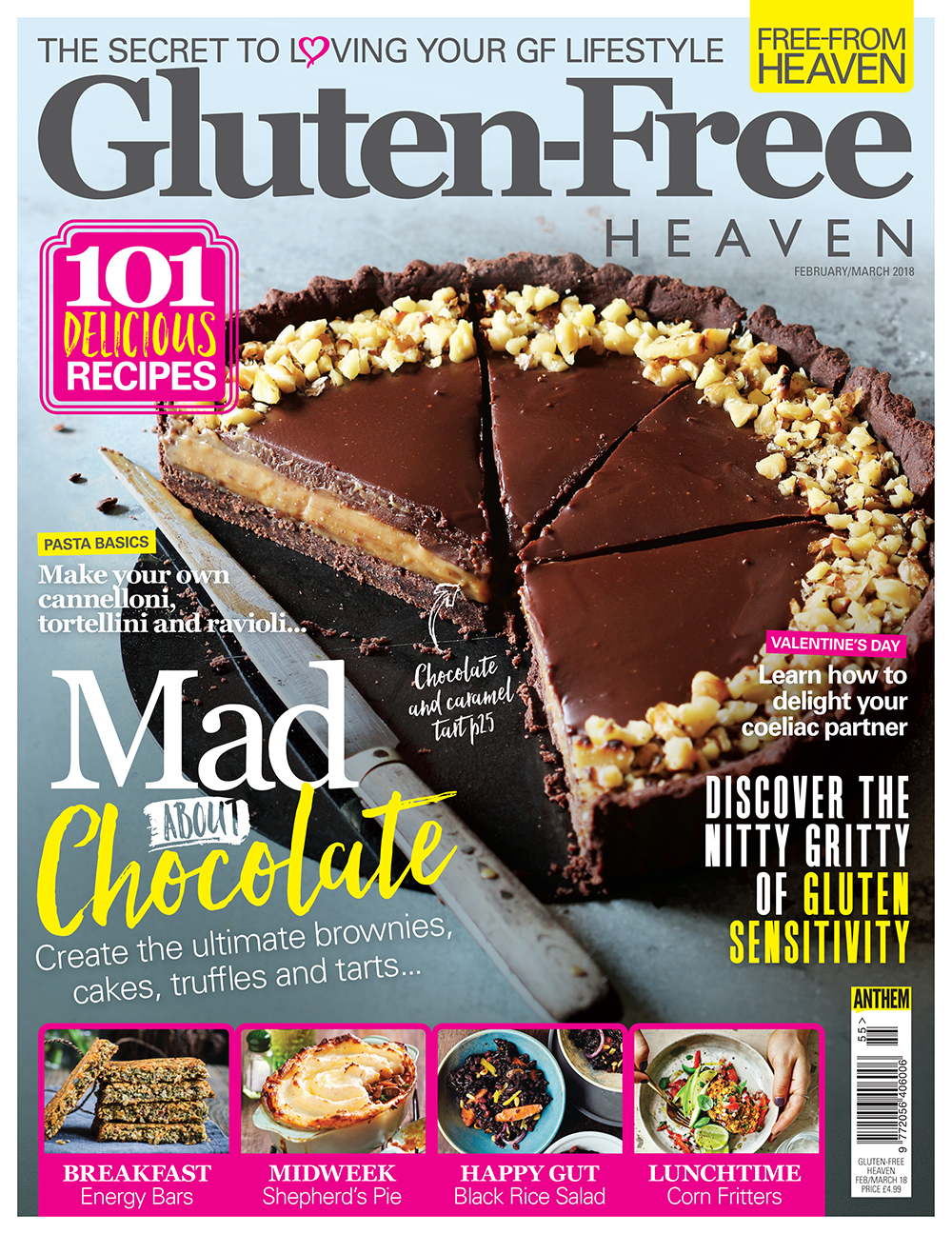 Welcome to the latest issue of Gluten-Free Heaven, packed with tasty new recipes, features, news, interviews, expert advice, nutrition and the latest products. This month we go mad about chocolate, looking at how to perfect tarts, brownies, cakes and much more – perfect for Valentine's Day. Speaking of which, we have a fantastic article by Ali Walsh about how to please your partner on Valentine's Day, making the most of gluten-free love!
If you're one of the many of us who feel we are eating healthy but still not shedding the pounds, we have a terrific article on why that might be with realistic solutions to turn that around. We also get to the nitty gritty of gluten sensitivity, discover the truth about the paleo diet, enjoy recipes for a happy gut, put gluten-free crisps and snacks to the test, learn how to make your own pasta and plenty aside.
Pick up your copy of Gluten-Free Heaven at Asda, Morrisons, Sainsbury's, Tesco, Tesco Extra, Waitrose, M&S, WHSmith and Easons, or order online from us here. You can also download the digital edition here.
Don't forget to visit our social media pages to get involved with your free-from community on Facebook, Twitter, Pinterest and Instagram to join in on all the gossip…