Your latest issue of Gluten-Free Heaven is on sale now…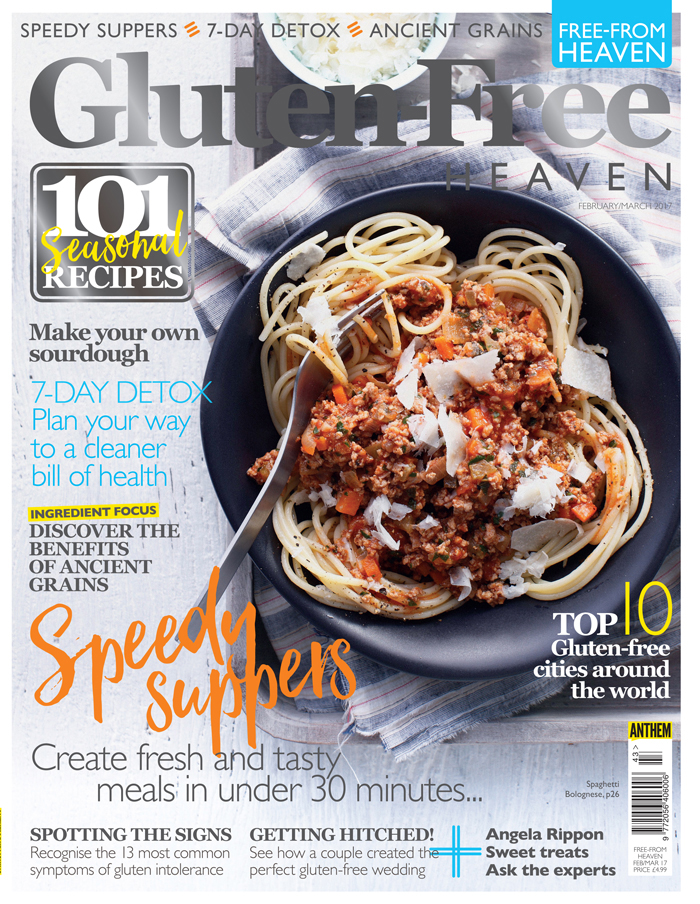 Do you find there sometimes aren't enough hours in the day to complete all your tasks? Do you want to just sit in front of the telly and not have to slave over a hot stove for hours? Well, we thought you might like some 'speedy suppers' to help facilitate that need. This issue is all about cooking simple yet tasty meals to brighten up your day, as well as featuring all your regular recipe sections.
We also look at the top-10 gluten-free cities in the world, examine the 13 most common symptoms of gluten-intolerance, cook with ancient grains, find out why you may not be seeing those diet results and even include a gluten-free wedding!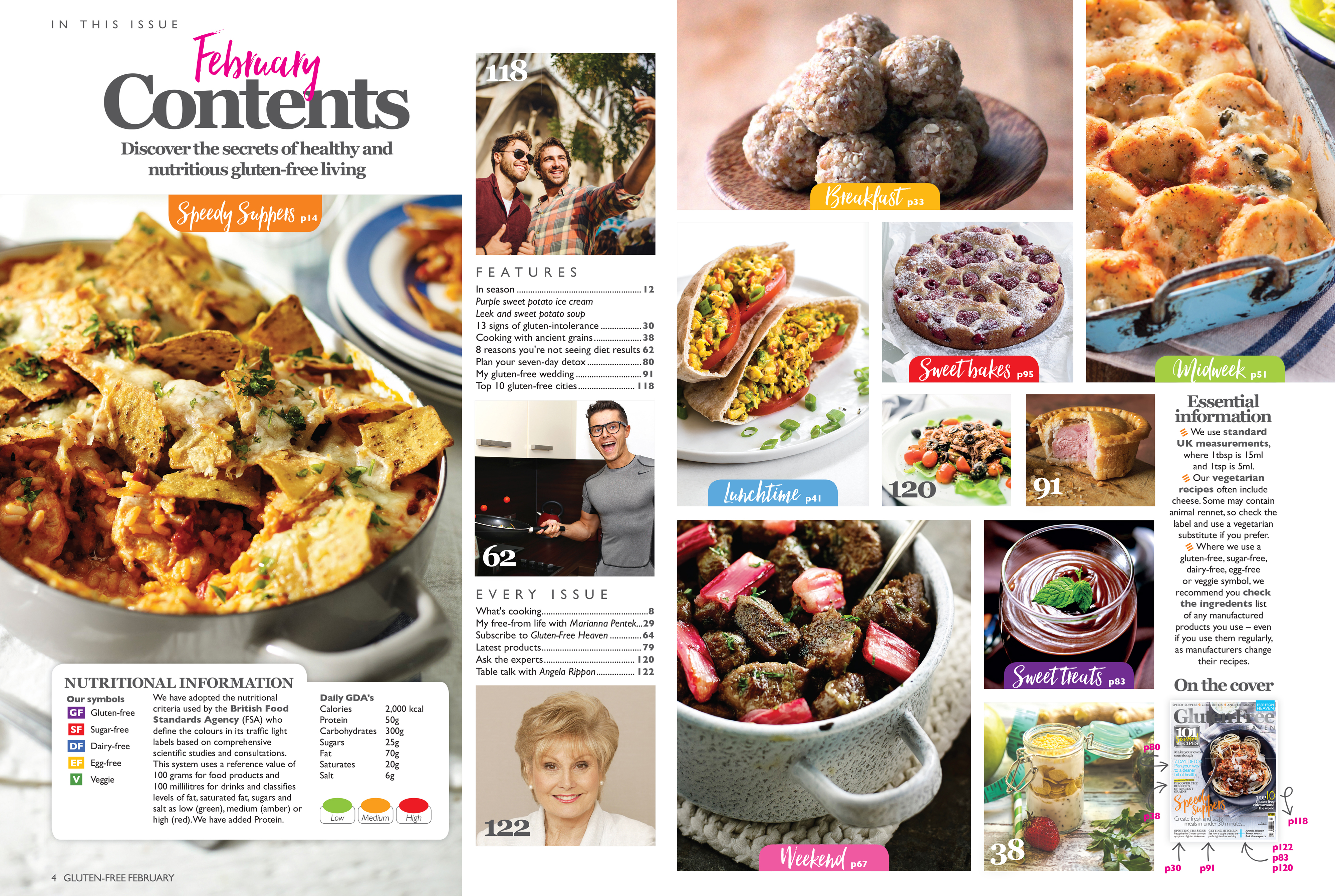 Pick up your copy of Gluten-Free Heaven at Asda, Morrisons, Sainsbury's, Tesco, Tesco Extra, Waitrose, M&S, WHSmith and Easons, or order online from us here.
Don't forget to visit our social media pages to get involved with your free-from community on Facebook, Twitter, Pinterest and Instagram to join in on all the gossip…